ILLEGAL BUILDINGS ABOUND IN COLOMBO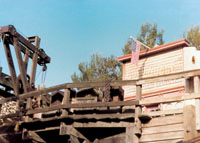 Over 10,000 illegally constructed buildings exist within Colombo city limits, according to a ministry survey, which has identified approximately 1,800 such buildings between Bambalapitiya and Wellawatte alone. It has also been noted by the authorities that unless the Urban Development Authority acts on the matter, the consequences could be drastic.
Although over 200 cases have been filed by the Colombo Municipal Council in relation to such constructions during the past two years, they have not yet been addressed. And while illegal constructions have been in existence in Colombo since the time of British rule, there is an urgent need for an applicable policy decision to be taken in this regard.