GREEN VENTURES
A WAY OF LIFE
Ruwandi Perera sheds new light on businesses that are sustainable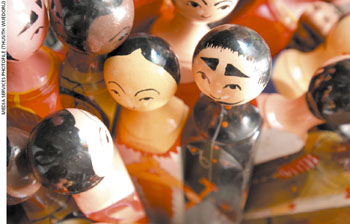 Knowing that your actions have an impact on the environment along the supply chain is the key to sustainable business. Ensuring long-term financial value – and caring for employees, customers and communities while operating in an environmentally beneficial manner – is the foundation of a sustainable business.
For most organisations, sustainability is a misconceived concept that's limited to corporate social responsibility (CSR) initiatives. In reality, sustainability should be the underlying value system of a business that in turn runs the entire process.
Luxury car manufacturer BMW bears testimony to this, being ranked the world's most sustainable company by Toronto-based media firm Corporate Knights. BMW scored high marks for its efficient use of water and energy, lack of waste, and responsible approach to taxes, investments and employee affairs.
Moreover, the triple bottom line concept practised by large corporates is more or less a way of life for green SMEs for whom being sustainable is not only about recycling garbage and not using polythene, but also running their operations on a platform of sustainable practices and processes.
Small-scale entrepreneurs who have taken the plunge to launch sustainable ventures face challenges and opportunities on a daily basis, to contribute to the planet, people and themselves.
"Sustainable businesses are not that difficult to run once you understand the principles behind them," says Samantha Kalyanawansa, the Manager of Seva Lanka Foundation who has been running the Share Stall (also known as Pulathisi Creations) for about four years. The stall sells colourful baskets and other handicrafts made out of palm leaves and natural dyes.
"Even the leaves are picked with great care and precision so as not to harm the palm tree," he informs, explaining how only mature leaves are selected.
Kalyanawansa continues: "Palm leaf-based jobs are the most traditional employment for people in Mannar. All products sold at the Share Stall are handmade by a community of specialised workers who mainly comprise widows. We have provided them with training on value additions such as colour matching to uplift an otherwise basic product."
Green agriculture is another venture that is gaining popularity in Sri Lanka, stemming from the increase in healthy eating and organic consumption patterns.
Sunrise Organic Farm is one such venture that sells vegetables and herbs from an organic Participatory Guarantee Systems (PGS) certified demonstration farm in Nuwara Eliya. Offering customers fresh produce such as cilantro, carrot, cabbage, kale, lavender, thyme, oregano and rosemary, it promotes organic farming, healthy eating and environmentally friendly living.
The Founder and Creator of Manga's Mangala Dissanayake is another example of a self-starter who embraced sustainability and recycling from her humble beginnings as an arts and crafts designer. In operation for four years, her handicrafts business makes recycled and upcycled handmade products.
"From a young age, I habitually held on to things – be it tree roots or old clothes," Dissanayake recalls, adding that she never threw away anything that could be used for another purpose.
A corporate employee by day, Dissanayake singlehandedly produces all her merchandise ranging from necklaces, bracelets, bangles and jewellery boxes to wall hangings, paperweights, ornaments, bags and photo frames.
Her raw materials include natural waste such as flowers, tree roots, feathers, seeds, leaves and rocks, as well as household throwaways like cardboard, paper, old T-shirts and denims, CDs, old newspapers and magazines, toilet paper rolls, wires, buttons, keys and even eggshells.
"In my opinion, there is nothing to throw in this world," she maintains, affirming that being sustainable is not difficult "as long as you look beyond the usual and be creative."
Sustainable processes do not necessarily mean compromising on style and design. This is the thinking behind Parkville Lanka, an eco-friendly and ethical manufacturing business that sells sunglasses, bracelets and necklaces made of wood.
Sourcing wood such as kumbuk, teak and rubber for its products, the business plants 10 trees for every pair of sunglasses sold. Manufactured in Sri Lanka by skilled workers who handmake all items, Parkville Lanka plans to expand operations beyond its current portfolio.
Sri Lanka is witnessing a surge in green businesses that are mushrooming in a variety of sectors that cover hospitality, arts and crafts, food, fashion, houseware, energy and agriculture. And with platforms such as the Good Market growing from strength to strength, more small-scale entrepreneurs are encouraged to launch green businesses.