DIABETES MANAGEMENT
Technology to

 the Rescue
Ruwandi Perera finds a sweet spot in digital solutions to treat diabetes
World Diabetes Day falls on 14 November and according to the WHO, approximately 422 million people suffer from this condition worldwide while 1.6 million lose their lives to it each year.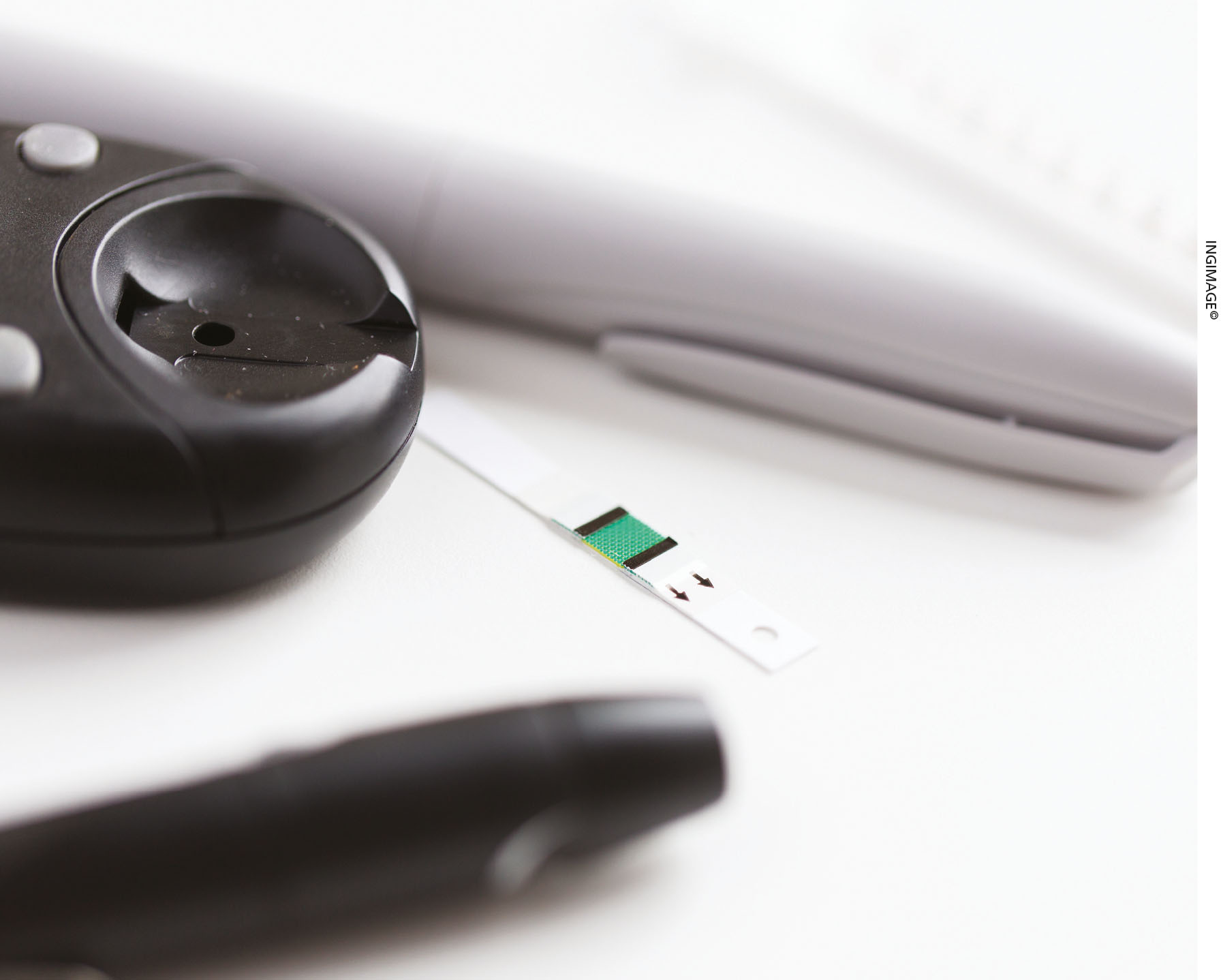 But today, diabetes patients have access to digital assistance in their quest to control blood sugar levels.
From glucose monitors and activity trackers, to smart socks that observe the temperature of feet to prevent foot ulcers and inflammation, the number of digital devices designed for those with diabetes is growing. AI, IoT, big data and robotics are combining forces to battle diabetes, and smarter and more tailor-made solutions are becoming the norm.
Digital therapeutics is a component of digital health that uses software to deliver scientifically proven therapeutic solutions to prevent, manage and treat illnesses and conditions. Quite different to wellness apps, these solutions are approved by regulatory bodies, and widely developed across the world to treat a variety of conditions such as Type 2 diabetes, Alzheimer's, asthma and obesity.
While diabetes cases are on the rise mainly stemming from unhealthy food and habits, so is the number of digital solutions aimed at managing the condition.
With the ability to remotely and in most cases noninvasively monitor patient symptoms, behaviour and physiological data using wearables, sensors and smartphone technology, a large amount of data can be accumulated and analysed, to identify patterns of risk and other triggers, which can be used to improve diabetes management and reduce complications in patients.
COVID-19 has ushered in a wave of self-testing with patients being pushed to seek medical help virtually while confined to their homes. More wearable biofeedback sensors are in use than ever before and together with doctors' inputs regarding diagnosis, there's a shift to a more independent approach to taking care of one's health.
So can digital completely eliminate the patient-doctor relationship?
Probably not. Yet, it is becoming looser and more need based. Ongoing research and innovation on diabetes management digital solutions are skyrocketing – there seems to be a solution for almost everything!
For instance, as diabetes patients have to test their blood sugar regularly, this means painfully pricking fingers to extract countless drops of blood throughout one's lifetime. Yet, with needle free solutions such as FreeStyle Libre, patients use a small sensor patch on the arm to measure glucose levels continuously without drawing blood and can read the data on smartphones.
GlucoTrack is another device that uses ultrasonic, electromagnetic and thermal waves to measure blood sugar levels with a sensor clipped to a patient's ear.
Smartphone apps such as Quin use algorithmic insights to offer person specific solutions; Quin measures patients' blood sugar levels, and combines other data such as behaviour and medical history to help users know how much insulin to take and when, thereby avoiding a trial-and-error technique.
Other apps, which may not necessarily include blood sugar monitoring, have different tools such as audiovisual content and podcasts to educate patients on food intake, sleep, body weight management and behaviour tracking.
Fooducate is a tool that helps users figure out which types of food are suitable by providing information on added sugar content, hidden ingredients and so on.
The mySugr app syncs with a patient's glucose monitor to store data regularly in charts and graphs, which can be sent to their doctor. OneTouch Reveal takes users' glucose readings, and tracks patterns and trends to alert them when action is needed.
Flash glucose monitors, and smart blood sugar monitors, contact lenses, watches, apps, weighing scales and drugs, as well as artificial pancreas, are medical innovations being developed or already made available to help people living with diabetes. These solutions have one thing in common – they empower patients to be in control of diabetes management using data.
What's more, this data accumulation helps doctors and hospitals optimise time and resources. Big data aids the research community to develop better medical solutions to combat the condition.
Whether digital help will be sought by everyone who suffers from diabetes is debatable but all signs point to a better and more enabled lifestyle. The best part is there is no one-size-fits-all solution or guesswork when it comes to digital diabetes solutions; everything depends on real-time, accurate and person specific data – there's no sugarcoating!