CONSOLIDATION OF PRIVATE BUSES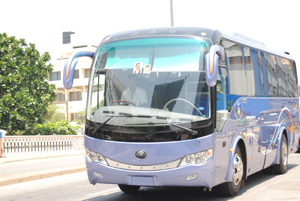 A new policy is set to begin at the end of the year to consolidate the private bus transport business. In an effort to improve public transportation and solve the country's transport issues in the short term, the Sahasara bus reforms project looks to address the issue of worsening traffic congestion.
Professor Amal Kumarage of the Department of Transport and Logistics of University of Moratuwa stated that the project was designed by merging international trends and local conditions.
While noting the need to develop railways and light rail transit, he stated that such investments would delay other important investments and that improving bus facilities would be necessary to overcome the current transport issues in the next two to three years.