COLOMBO AIR SYMPOSIUM 2017 CONCLUDES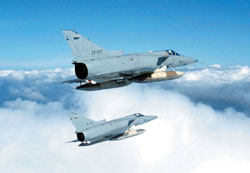 Colombo Air Symposium 2017, held under the theme 'Air Power in Addressing Asymmetric Threats,' came to a conclusion last week.
At the event, military leaders, technical experts, global think tanks and diplomats representing all regions of the world came together to share their knowledge and proficiency to build up unified global air power to address future challenges.
The symposium is organised by the Sri Lanka Air Force on an annual basis with the objective of developing a wider perspective on global air power, and increasing cooperation, understanding and goodwill among the represented nations.