BANK OF CEYLON
The Bank of Ceylon Celebrated the Beginning of 2018 with the launching of "B-App".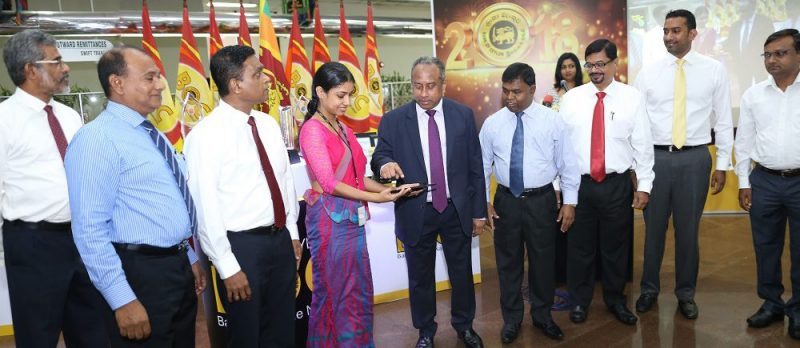 The Bank of Ceylon commenced its banking activities for 2018-New Year celebrations with a multi-religious ceremony and the launching of the Bank's newest mobile application- "B-App" with the patronage of the Bank's Chairman, President's Counsel Mr. Ronald C. Perera and the General Manager Mr.D.M. Gunasekara. The Ceremony took place at the Bank's Head Office 1st floor with the participation of bank's customers, members of the Board of Directors Mr. S.R. Attygalle, Mr. Ranel T. WIjesinha and Mr. Samantha Rajapaksa, members of the Corporate and Executive Management and Bank officials. Parallel to this main event all BOC branches commenced duty after multi-religious activities with the participation of their customers.
The Bank's newest mobile application "B-App" opens a new phase of digital banking for all customers that is fast, secured and available at anytime anywhere. Convenience is the most important attribute for customers today, the newest "B-App" banking solution provides "Convenience of Banking" for customers at their fingertips to fulfill many of their banking requirements. Customers can now download this app to their IOS or android driven mobile through Google-Play and Apple App store and activate the account by submitting the "B-app" application form to the nearest BOC branch.