YOUTH FORUM

VARIETY: THE SPICE OF LIFE
Mohamed Shaahid believes that Sri Lankans can progress as a united nation
Compiled by Nicola Jayasundera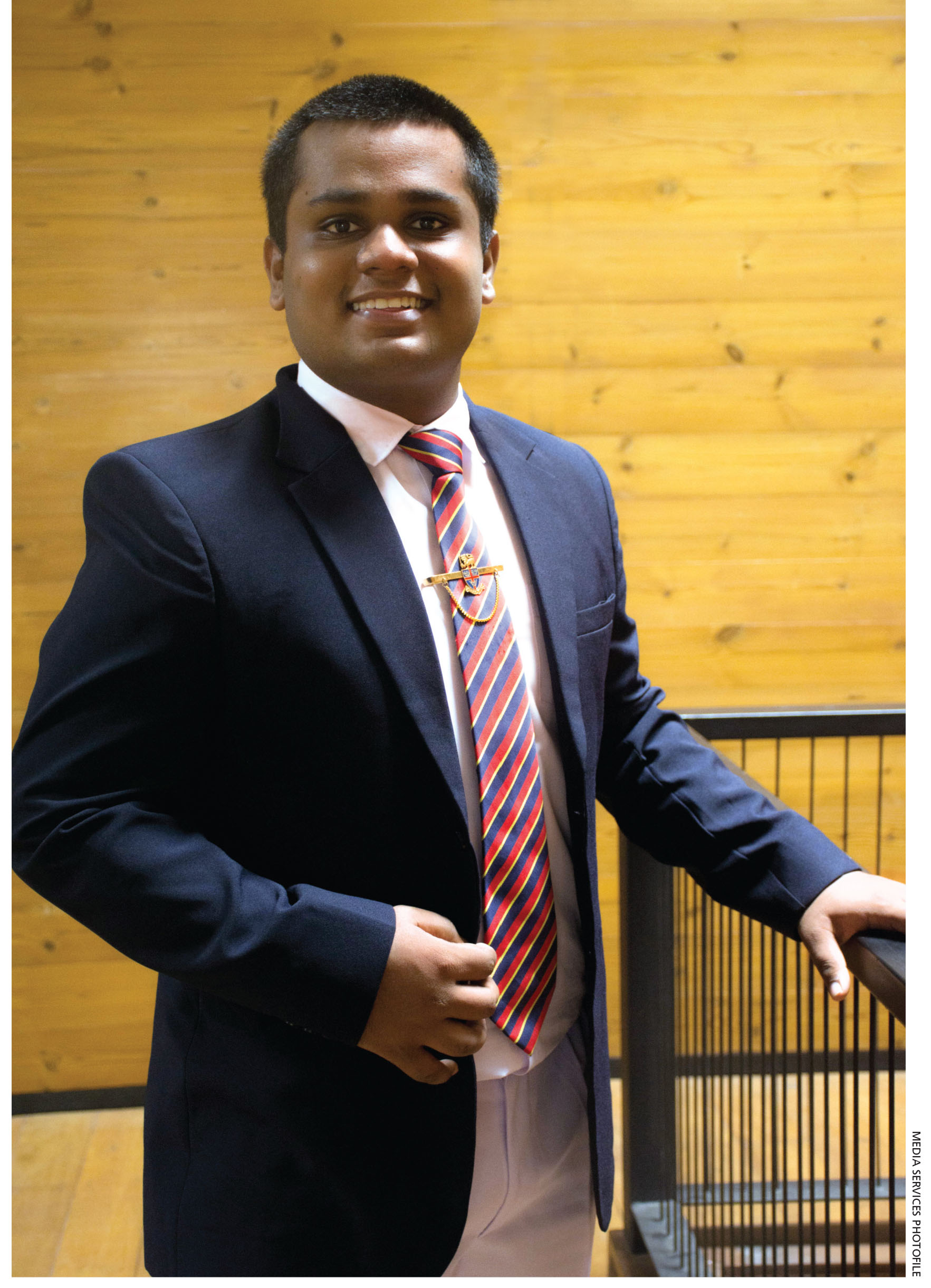 Q: What's the good, the bad and the ugly here in Sri Lanka?
A: The good is seen in the hospitality that Sri Lankans display and the empathy they possess. We are humble and caring, and that's something unique to this nation.
The bad and the ugly are evident in the corruption and racism that prevail in the country.
Q: And what are the challenges facing the nation today?
A: Ballooning debt and the foreign exchange crisis, in addition to serious social and economic issues.
But at the root of these problems lie our resistance to change and the lack of mutual respect. If we can't change this mindset, the challenges will never cease.
Q: Do you believe that Sri Lanka will be united one day? And why?
A: Yes! Belief drives hope and that is what we lack – the main ingredient for unity. Though the tsunami and pandemic were challenges, they also taught us life lessons. People are gradually realising that we are all Sri Lankans and our religions don't separate us.
The youth now understand that variety is the spice of life. It will take time but this concept could be the catalyst that helps achieve unity in the island.
Q: Where do you see yourself in 10 years' time?
A: We never know what's next! But it's not wrong to make as­sumptions and look to the future. I will do my best to bring light to other people's lives whenever possible and have a positive impact on the world.
I want to lead an organisation and be a change maker in the FMCG sector, while specialising in branding and marketing.

Q: And where do you see Sri Lanka in a decade from today?
A: Sri Lanka won't go any farther if we continue to play the blame game, which we have done for quite a long time.
It's our collective responsibility to put the country back on track – because it is pointless merely complaining about corrupt politicians and officials.
The people have the power and it's up to us to vote wisely. If we fail, we do so together as a nation due to our inability to agree.
Integrity and visionary thinking, which are lacking at the moment, should be cultivated among Sri Lankans since that's definitely the way forward.
Q: Who is responsible for climate change and global warming – and what must be done about these?
A: All of us are responsible. We keep self-interest at the forefront and that's what has led to a damaged environment, climate change and global warming.
Taking responsibility and imple­menting corrective measures by cultivating sustainable practices is the way to mitigate the problem. These issues can't be solved in a day; solutions will take time. But time is something we're lacking in the case of climate change and global warming.
We must initiate changes in our lives on a daily basis – and ensure that we implement sustainable and environmentally-friendly practices.
Q: How do you view the growing importance of social media today?
A: Social media has become a modern-day necessity especially among the youth as a platform that revolutionises and influences the world within seconds. It's a place where people voice their opinions; showcase talent; access informa­tion; and more importantly, build social connections.
It offers plenty of opportunities – if used in the right way. Otherwise, it can be a global threat. The con­sumption method decides the flow of results and it's up to users to manage this platform properly.
Q: Where do you see the world in 10 years' time?
A: It depends on the way we look at the world and how we treat it. If you think it's hectic, cruel and dangerous, it will be such; and if you think it's a kind, wonderful and safe place, it would be that.
Similarly, if you treat the world kindly – i.e. as it should be treated – it will treat you favourably and vice versa.
Environmental pollution, corruption, climate change and poverty will continue. To stop these, people should begin responding; and everyone must take a step forward to address the challenges and work collectively to achieve the common goal of making the world a better place