TAJ JUMEIRAH LAKE TOWERS
Binod Chaudhary opens first five star luxury hotel in Dubai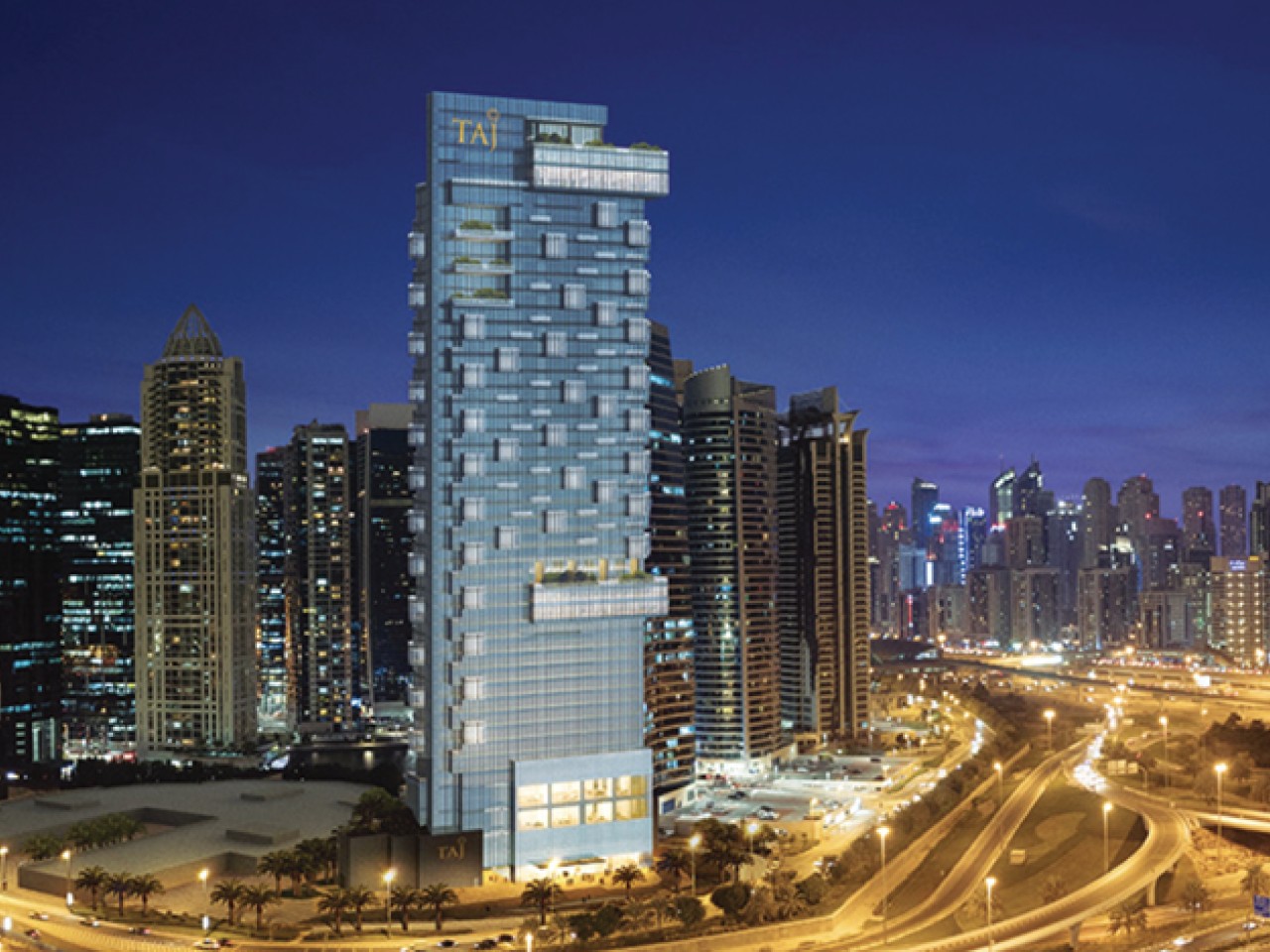 Chaudhary's foray into hospitality began with his investment into the Taj Samudra Sri Lanka
Sri Lankan hospitality footprint spans 14; global footprint is 130 hotels in 87 destinations
Taj Jumeirah Lake Towers becomes world's first hotel to fly Nepalese flag permanently
Nepali billionaire and investor in Sri Lanka Binod Chaudhary opened his very first luxury five star hotel in Dubai last month, making it the only five star hotel in the world to permanently fly the legendary Nepalese flag, Rato Ra Chandra Surya. CG Corp's stakeholding in the Taj Jumeirah Lake Towers is 50 percent.  This 'Business Luxury' hotel comes under the umbrella of Nepal's first and only billion dollar multinational conglomerate to be listed by Forbes.
CG Hospitality's journey began in 2001, when Binod Chaudhary, Chairman of CG Corp Global invested in Taj Samudra Sri Lanka along with two other Taj properties in the Maldives. Besides the Taj Samudra investment, the Group has joint ventures with Ceylon Hotels Corporation and Jetwing, heralding a portfolio of 14 hotels in various categories around the Sri Lanka. CG Corp claims its hospitality portfolio has grown by 4,300 percent over the last 13 years, with footprints in 11 countries.
Continuing his father's entrepreneurial legacy, Rahul Chaudhary joined the already successful CG Corp Global in 2006 as Managing Director and has been spearheading the new hospitality properties in key destinations around the world.  He manages a portfolio of 130 hotels and resorts with 6,507 keys in 87 destinations, out of which 94 are already in operation while the rest are expected to open within the next two years. The Group aims to operate over 200 hotels and resorts in the not-so-distant a future.
With the investment in the Jumeirah Lakes Towers (JLT), CG Hospitality has established its headquarters in Dubai to cover the Middle-East, Europe and Africa markets.
Binod Chaudhary states that, "The Taj JLT Dubai is a timeless combination of century-old legacies and luxury woven into contemporary sensibilities and quintessential Indian heritage.  With the launch of this major hotel operation, CG Hospitality's distinguishing luxury and ethical benchmarks have been infused into the UAE with the iconic hotel setting new benchmarks in 'Business Luxury' in the region's hospitality sector."