MOUNT LAVINIA HOTEL
Sustainable Initiatives at Mount Lavinia Hotel
Cascading waterfalls, enchanting forests, mesmerizing oceans and breathtaking mountains, this is our beautiful planet. Yet we always finds ways to tarnish the very place we call home. Increased pollution and climate change are some of the devastating affects of such. The sad truth is that our planet is slowly dying and we are the only ones capable of making a difference.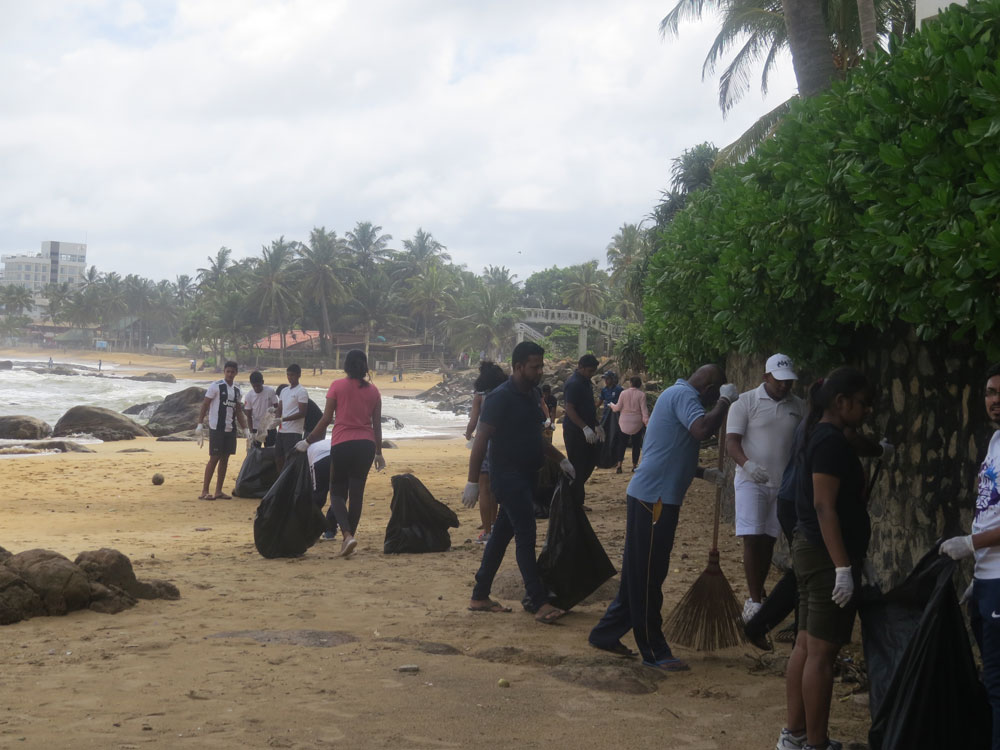 Taking steps to initiate green practice and policy, the Mount Lavinia Hotel took responsive and responsible action on both World Ocean and World Environment days.
In an effort to support this year's theme "NO to Air Pollution", Mount Lavinia Hotel switched off their main boiler on World Environment Day (05 Jun 2019) for 3 hours in an effort to reduce its carbon footprint. Furthermore following last year's theme, the hotel took a stand against plastic by eradicating plastic straws and embracing recyclable paper straws. Gradually trying to adapt to a paperless way of doing business, the hotel decided to incorporate QR codes on to its employees' business cards. By doing so Mount Lavinia Hotel will be able reduce its paper consumption.
Sitting atop a cliff overlooking the ocean, Mount Lavinia Hotel has always supported the cause of keeping the ocean clean. The Mount Lavinia Hotel organized a beach cleanup for World Ocean Day (08 Jun 2019). Together with the help of the Mount Lavinia Rotary Club, Wellawatta Rotaract Club and the St. Thomas College Interact club the hotel cleaned and cleared all forms of rubbish on the beach around the hotel.
Sustainable efforts begin with small initiatives and we all know that small changes can make a big difference in the long run.