FOREIGN ASSISTANCE
Sri Lankan railway sector development by India
The Uttara Devi intercity express train with a new Indian funded power set ventured on its maiden journey from Colombo Fort to Kankesanthurai in Jaffna. President Maithripala Sirisena, Ministry of Transport and Civil Aviation Arjuna Ranatunga, and High Commissioner of India to Sri Lanka Taranjit Singh Sandhu were among the dignitaries who were on board the train for its inauguration.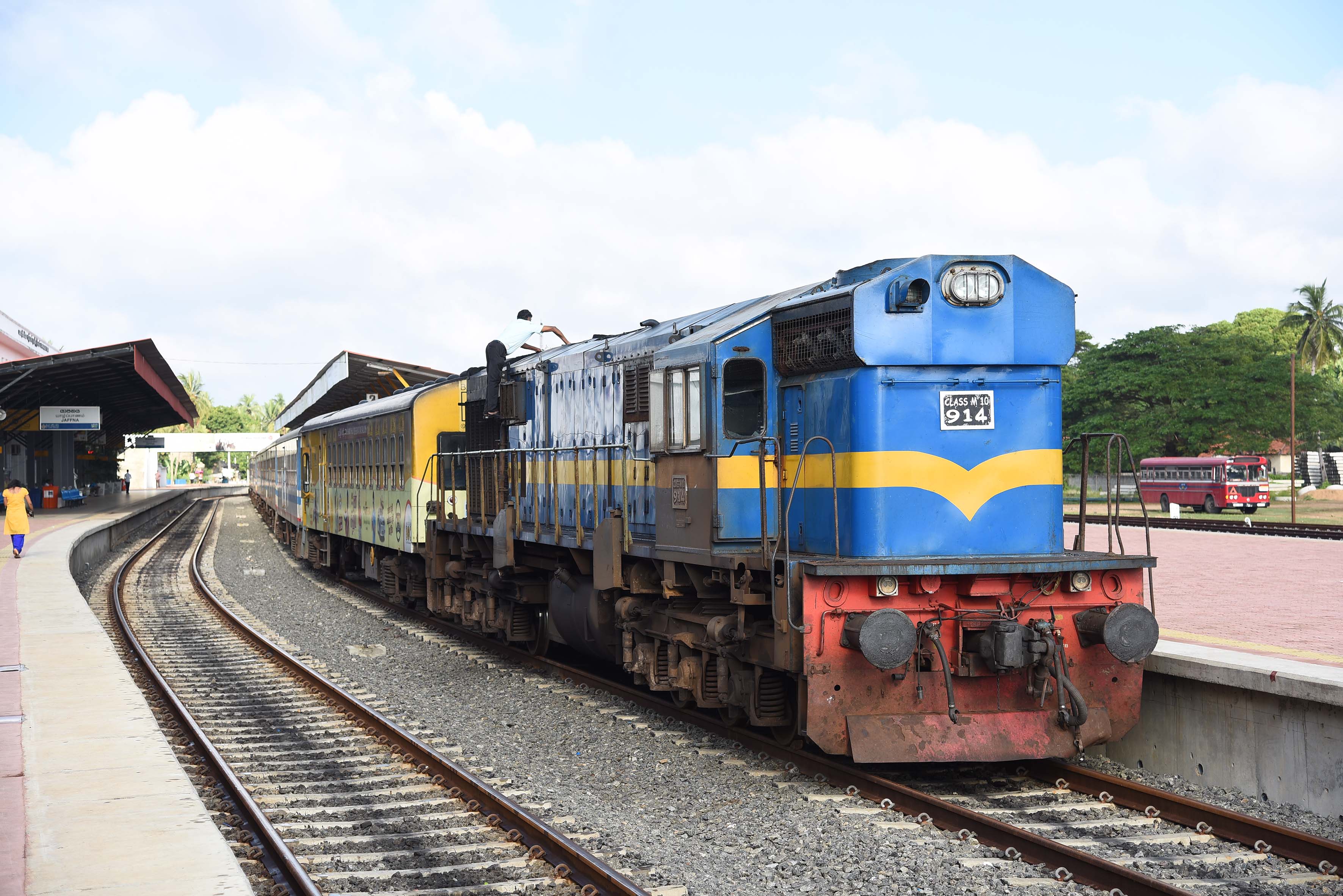 India has long been committed to assisting Sri Lanka in meeting its developmental aspirations and has extended lines of credit worth US$ 1.3 billion for the development of the railway sector in Sri Lanka.
The Uttara Devi is a 13 coach train set with best in class passenger amenities – from fully rotating seats in the air-conditioned chair cars to on board infotainment systems and GPS based passenger information systems, the new express train is expected to take the travel experience to the next level. Also known as a self-propelled diesel multiple unit (DMU), the train can travel at a maximum speed of 120 kilometres per hour.
According to the contract between India and Sri Lanka Railways, India would finance the supply of six DMUs, 10 locomotives and 50 wagons to the railway sector. Additionally, 500 buses will also be supplied under Indian concessional financing. India's line of credit will also extend to the procurement of 160 passenger coaches; upgrades to the railway track from Maho to Omanthai, and the signal and telecommunications system from Maho to Anuradhapura; and the setting up of a railway workshop in Ratmalana.