SINGER
Singer Revenue in January – March 2018 Quarter increases by 13% despite challenging environment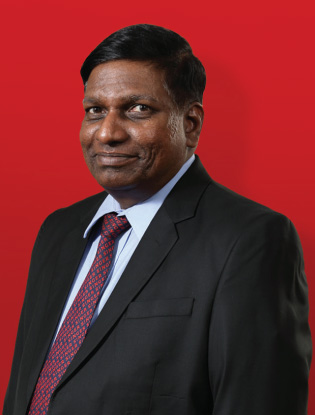 Colombo, 15th May, 2018:  Singer (Sri Lanka) PLC announced today its results for the quarter ended 31st March 2018.  The results showed an increase of 13% in revenue amounting to Rs. 13.6 Billion compared to the same quarter in previous year, in spite of challenging business conditions.
In the period under review for the 3 months ended 31st March 2018, profit before tax was Rs. 419.8 Million, recording a slight growth of 3% over the previous year.  However Corporate taxes increased during the period under review as subsidiaries declared dividends resulting in withholding tax. As a result the profit after tax for the period decreased by 14%.   At the same time, dividends boosted the results of the parent company and the profits for the quarter increased by 51% to Rs. 481.9 Million.
The Accounting Year of the Group has changed to 31st March to be in line with the accounting period of Hayleys PLC Group and the group revenue recorded for the fifteen months was Rs.65.1 Billion.  The profit for the fifteen months was Rs. 1.2 Billion.
The company anticipates improvements in the Business Conditions during 2018 and will pursue strategies to improve revenue and margins while lowering costs via key business initiatives which are:
To grow e-commerce business and to assist in the last mile delivery of e-commerce through Singer's extensive network.
To grow the furniture business exponentially with a wider range available in a larger range of showrooms
To accelerate the renovation and expansion of existing shops to increase the retail space to cater to additional products and brands, specifically furniture
To strengthen and enlarge the company's manufacturing operations with new factories, additional machinery and more advanced technology
New initiatives have been launched to extend customer reach and satisfaction
Commenting on the results, Asoka Pieris, Group CEO said "After a smooth change of ownership Singer is successfully continuing to retain market leadership in consumer durables.    We believe that with synergies with Hayleys Group and with new strategies and initiatives a bright future augurs for the Singer Group and our stakeholders."
Mohan Pandithage, Group Chairman commented "Hayleys Group as the major shareholder is confident that Singer's position as the leader in consumer durables will be strengthened as Hayleys and Singer have an excellent strategic fit to benefit from significant growth prospects."
About Singer (Sri Lanka) PLC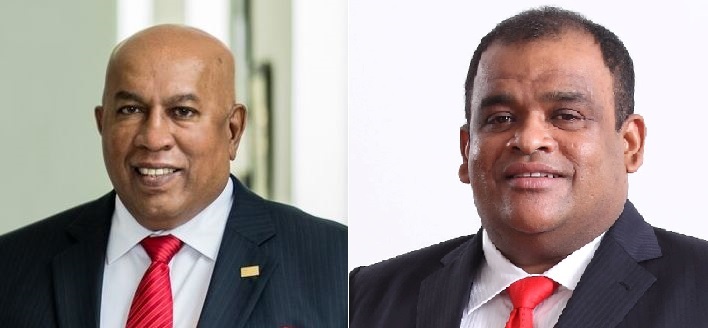 Singer (Sri Lanka) Group is the largest retailer, financier and manufacturer of consumer durables in Sri Lanka.  The company has 430 retail stores as well as an e-commerce platform. The company also serves over 2800 dealers/sub retailers.  It is also renowned for its after-sales service network with 14 service centres and over 300 service agents.  Apart from its house brands, the company is a distributor for many other well-known international brands.
Singer commenced business in Sri Lanka in 1877 and shares of the company are publicly traded on the Colombo Stock Exchange.
The Board of Directors of Singer (Sri Lanka) PLC comprises of Messrs. Mohan Pandithage – Chairman, Dhammika Perera – Co-Chairman, Asoka Pieris – Group Chief Executive Officer, Deepal Sooriyaarachchi, Dumith Fernando, Gavin Walker, M. H. Jamaldeen, Sarath Ganegoda and Dilip de S Wijeyeratne.
Additional financial and other information about the Company may be found at the Corporate/Investor section of the Company's website:  www.singersl.com.  For further information, please contact Head of Investor Relations : A.C.M. Irzan at +94 11 2316244