SINGER
Singer Revenue grows 16% in 1st Quarter
Colombo, 8th August, 2018: Singer (Sri Lanka) PLC announced today its results for the quarter ended 30th June 2018.  The results showed an increase of 16% in revenue amounting to Rs. 15.1 Billion, compared to the previous year, in spite of challenging business conditions.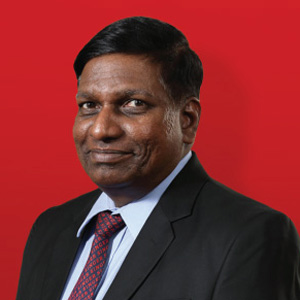 While an improvement in the rural economy was noted in April-May, the company  noted a lower consumer demand in urban areas. The Consumer Durables industry, where Singer is present is more susceptible to market conditions than other industries.
In the period under review, the profit before tax increased to Rs. 640 Million while Profit for the period increased by 7% to Rs. 450  Million.
The company anticipates gradual improvements in the Business Conditions during 2018 with an improved harvest in August/September and will pursue strategies to improve revenue and margins while lowering costs via key business initiatives.
Commenting on the results, Asoka Pieris, Group CEO said "Despite a challenging environment, Singer is  continuing to increase market share and market  leadership in consumer durables. We are confident that with the new strategies and initiatives in place, combined with synergies of Hayleys Group, the Singer Group can look forward to significant growth."
Group Chairman, Mohan Pandithage said "As the major shareholder, Hayleys Group is poised to significantly strengthen Singer's growth prospects as the leader in consumer durables and maximize its potential further."
About Singer (Sri Lanka) PLC
Singer (Sri Lanka) Group is the largest retailer, financier and manufacturer of consumer durables in Sri Lanka.  The company has 430 retail stores as well as a fast growing  e-commerce platform. The company also serves over 2800 dealers/sub retailers.  It is also renowned for its after-sales service network with 14 service centres and over 300 service agents.  Apart from its house brands, the company is  exclusive distributor for many  well-known international consumer durable brands.
Singer commenced business in Sri Lanka in 1877 and shares of the company are publicly traded on the Colombo Stock Exchange.
The Board of Directors of Singer (Sri Lanka) PLC comprises of Messrs. Mohan Pandithage – Chairman, Dhammika Perera – Co-Chairman, Asoka Pieris – Group Chief Executive Officer, Stephen Goodman, Deepal Sooriyaarachchi, Dumith Fernando, Gavin Walker, M. H. Jamaldeen, Sarath Ganegoda, Dilip de S Wijeyeratne and Otara Gunewardene.
Additional financial and other information about the Company may be found at the Corporate/Investor section of the Company's website:  www.singersl.com.  For further information, please contact Head of Investor Relations: A.C.M. Irzan at +94 11 2316244