SAMSON RAJARATA TILES
PRESERVING THE PAST FOR THE FUTURE WITH FLEXIBILITY SAMSON RAJARATA TILES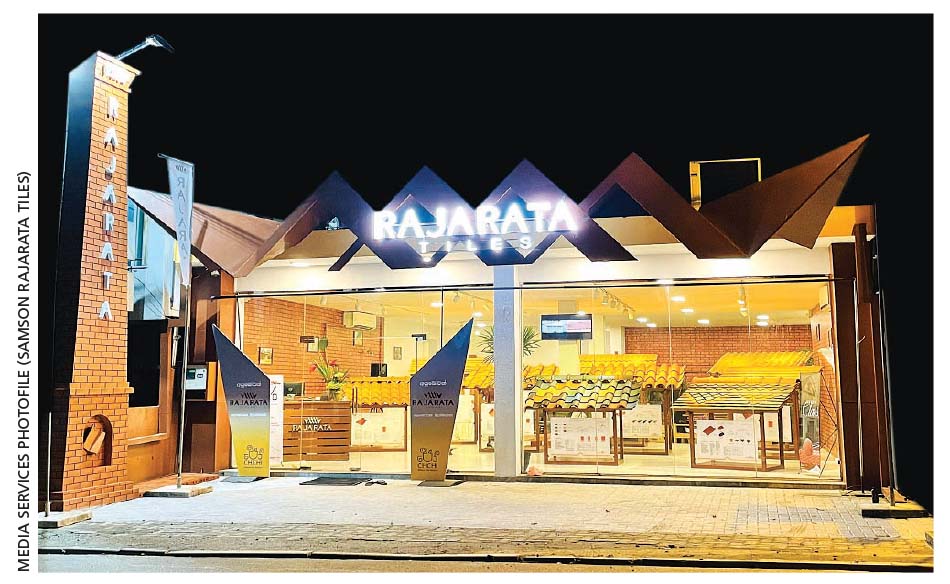 Samson Rajarata Tiles is a subsidiary of DSI Samson Group, one of Sri Lanka's largest family owned conglomerates with a rich history spanning more than 50 years. The company specialises in manufacturing and marketing world-class varied clay (terra cotta) products.
Rajarata Tiles are produced according to the highest international standards that guarantee unparalleled strength, zero leakage, energy efficiency and the ability to withstand high temperatures.
In addition to catering to the international and local roofing tiles and terra cotta floor tiles markets, the company offers a wide array of products that include clay roofing, flooring and wall tiles in various shapes, sizes, colours and textures. These products are used by a wide array of high end property development projects that range from five-star hotels and luxury apartments to housing complexes.
Some of the remarkable projects that Samson Rajarata Tiles has taken on and successfully delivered include Shangri-La Hambantota, which was developed by the multinational hospitality company Shangri-La Hotels and Resorts; Cape Weligama, which was listed as one of the world's 25 greatest properties by Condé Nast; and Cinnamon Bay Beruwala. The latter is a project developed by John Keells Holdings – one of the largest conglomerates in Sri Lanka.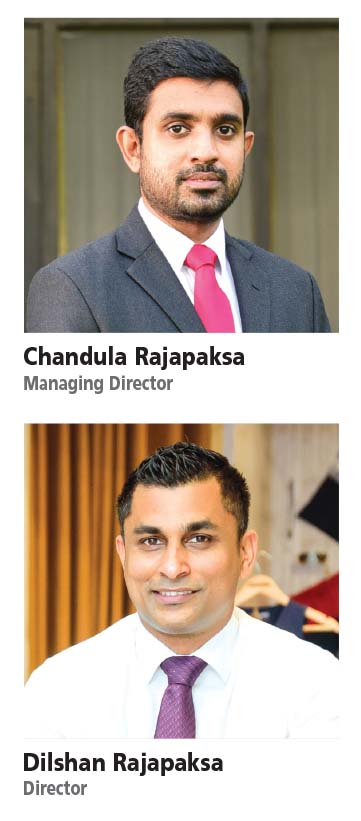 In addition, Rajarata Tiles had the pleasure and privilege of contributing to Anantaya Resorts & Spa Passikudah, Anantara Peace Haven Tangalle Resort, LSR Hotels Passikudah and Hard Rock Hotel Maldives.
Notably, most of these projects were overseen by internationally renowned development consul­tants and specialists, proving that Rajarata Tiles meets international standards and enjoys the confidence of architects throughout the world.
Exposure to the elements causes building materials to deteriorate eventually. Repairing and maintaining heritage roof covering in a manner that preserves its historical, architectural, cultural, aesthetic or ecological value is particularly challenging.
However, tiles manufactured by Samson Rajarata are forged using Sri Lanka's rich heritage of clay tile production. They have evolved over several generations together with modern technology and internationally recognised standards.
A testament to the diversity and flexibility of the product is the use of Rajarata Tiles in many site protection and building conservation projects such as the renovation of the 400-year-old Ehelepola Walawwa in Kandy and Bentota Beach Hotel, which was constructed between 1967 and 1969. The latter is one of the most significant works that Geoffrey Bawa has ever produced.
The ancient religious sites of Ruwanweli Maha Seya, Jaya Sri Maha Bodhi, Asgiri Maha Viharaya, the Sri Dalada Maligawa, Tissamaharama Raja Maha Vihara and the Mahamevnawa Maha Vihara feature Rajarata Tiles.
As its name suggests, the Forest Rock Garden Resort can be found in the middle of a dense forest in Anuradhapura. It is another exciting project that Rajarata Tiles had the opportunity of being involved with. This location guarantees that Rajarata Tiles can easily withstand even the harshest weather conditions.
Rajarata Tiles has established credentials as a product that is sound proof, monkey proof, has zero water permeability, high strength, an interlocking facility and the ability to withstand any weather conditions.
Because roofing tiles and terra cotta floor tiles are an investment that will last a lifetime for you and those you love, it is extremely important to evaluate your priorities before making any purchases in this category. The organisation invites both businesses and consumers to entrust their clay roofing, flooring and wall tile requirements to Rajarata Tiles.
---