PEOPLE'S LEASING & FINANCE
PLC Ambalangoda branch hosts its 'Senehasen Ithurum': 10th pre-school teacher training workshop of the series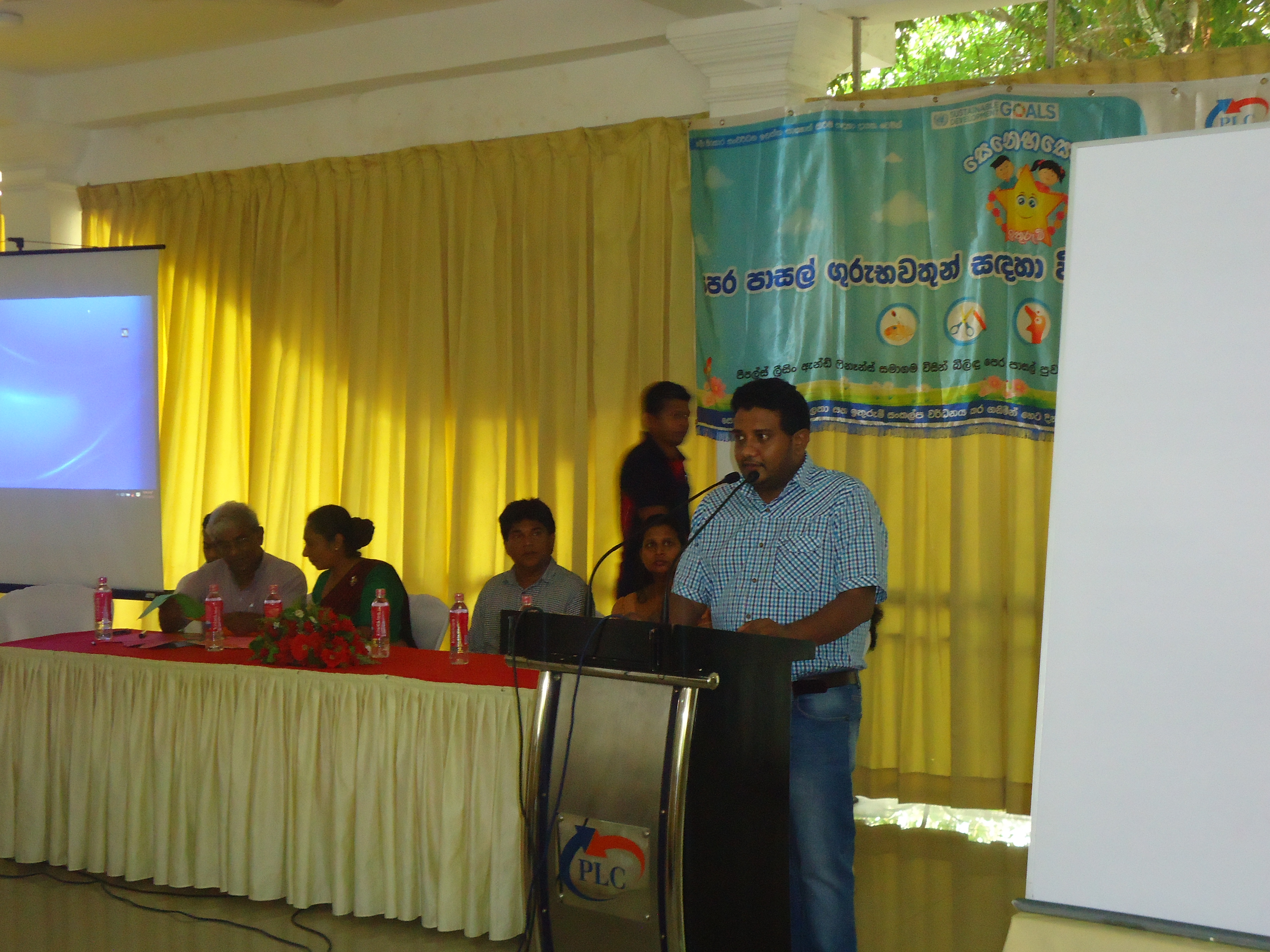 People's Leasing & Finance PLC, the market leader in the non-bank finance sector in Sri Lanka conducted the 10th workshop of its CSR program 'Senehasen Ithurum' at Hikkaduwa Shini Reception Hall that was hosted by the PLC Ambalangoda branch.
PLC conducts this workshop throughout the country in collaboration with the 'Bilindu' Children's monthly magazine, a publication of Wijeya Newspapers Ltd.
'Senehasen Ithurum' flagship CSR program is aimed at introducing productive and creative teaching methods to pre-school teachers and induce their creativity towards holistic development of their pre-school children.
Sessions included 'how a pre-school could be operated in a manner that facilitates holistic development and application of green productivity in preschools, effective use of performing arts and art/craft in pre-school education.
An experienced and expert panel in early childhood education headed by Mr. Piyal Udaya Samaraweera, Chief Editor – 'Wijeya' & 'Bilindu' Newspapers resourced the programme.  Pre-school teachers were also provided with tool kits to get hands on experience during the art and craft session.
The sessions also covered how locally available material could be reused in art and craft and emphasized the importance of inculcating the habit of saving during the early childhood. The program was participated by over 100 Pre-school teachers.
PLC Ambalangoda branch manager Mr. Nadun de Silva said he and the branch officials derived great satisfaction by organizing the 'Senehasen Ithurum' program.
"PLC Ambalangoda branch sponsored the tenth workshop of the 'Senehasen Ithurum' CSR program on pre-school teacher skill development and we are proud to have organized this program that we see as a worthy investment towards nurturing the future generation of the country. I am very thankful to the 'Bilindu' team and the resource persons who contributed their best towards the success of this workshop. Our branch staff voluntarily dedicated more than 75 volunteered hours to make this program a success and I also pay my gratitude to them".
People's Leasing Company was commissioned in 1995 as a wholly owned subsidiary of the biggest state bank in Sri Lanka, the People's Bank. PLC is currently the market leader in the non-bank finance sector in Sri Lanka.
Fitch Rating Lanka has assigned PLC a credit rating of AA (lka) which makes PLC the highest rated finance company in the country. PLC is the only Sri Lankan finance company to have two international ratings of which one is equal to the Sovereign from Standard & Poor's ('B+/B') and the other is one notch below the Sovereign from Fitch Rating International ('B').
PLC's financial service product portfolio includes; leasing, fixed deposits, saving accounts, personal and business loans, margin trading, factoring and Islamic financial services.
People's Leasing conglomerate consists of five subsidiaries namely, People's Insurance PLC, People's Microfinance Ltd, People's Leasing Property Development Ltd, People's Leasing Fleet Management Ltd and People's Leasing Havelock Properties Ltd.
The uniqueness of PLC is its strength and the stability to provide diverse financial solutions under one roof to its customers, thus enabling the customers to obtain convenient and customer friendly services.