OKTOBERFEST CARNIVAL
Great Party Vibes at Oktoberfest Carnival at the Beach Park Port City
Over 7,000 gathered over five days for a festival of food, fun, music and games
The Beach Park, Port City came alive with what may just be the best five-day Bavarian beach carnival – Colombo Oktoberfest 2022. Well over 7000 people came together over five days of absolute enjoyment where food, fun, games and music added to the authentic feel of a Bavarian Oktoberfest.  The monsoon certainly didn't put a dampener on the high spirits and party vibes as the large marquee was alive with the party buzz until hours after midnight each day.
German hostesses got the party going in traditional style where the park tables stood in for dancing platforms with party-goers joining in with some great footwork and lusty voices to the Bavarian Party Band's sing-a-long music.  The hostesses helped keep the beverages flowing throughout the night, while Cinnamon Grand served up plates of Bavarian specials that placed the party-goers in the very heart of Bavaria. From some amazingly good German sausages – bratwurst, bierwurst, weisswurst and ham thrown into the mix of appetizers, mains of slow cooked pork knuckles and beef ribs ending with delectable desserts of apple strudel or Bavarian strawberry ice cream – there were multiple reasons to ask for more.
Each night was filled with activity.  There was never a dull moment – with the dancing hostesses rallying the crowd into party mode and some of Sri Lanka's top bands – Redeemers, OIC, Magic Box, Slipping Chairs and Misty joining the German band to keep feet stomping, hands clapping and voices in full swing.  In between were carnival games for which there was much enthusiasm, shouts and whistles as the emcees for the evening led the competitive spirit with the pretzel toss, sausage eating, stein holding, hammer of strength and hitting the can.
The five days of Bavaria's festivities at the Beach Park with everything that Oktoberfest offers was partnered by Nations Trust Bank, American Express, Cinnamon Grand Colombo, Hutch, Yes 101, Daraz, PickMe, Elephant House, Emerging Media and BIC.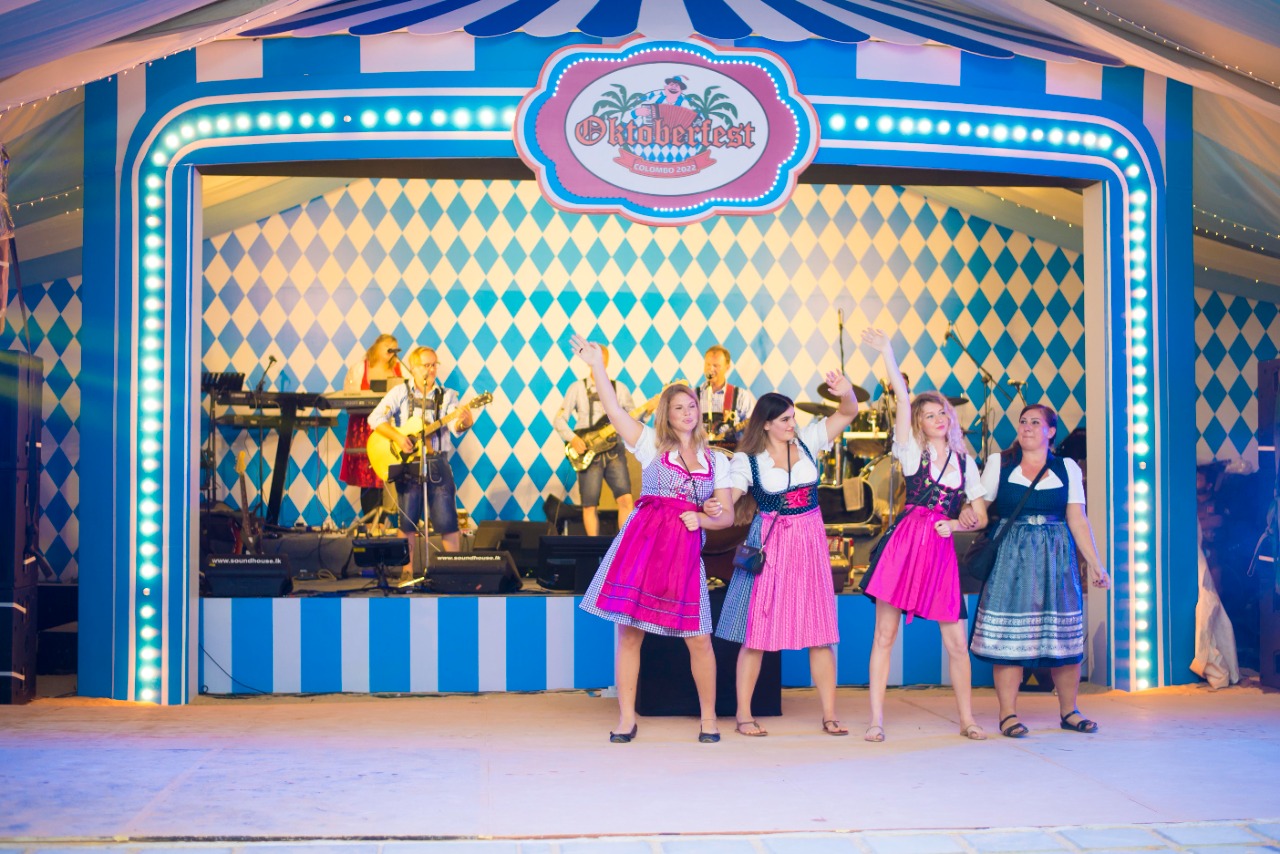 The Bavarian Party Band & the German hostesses getting the party going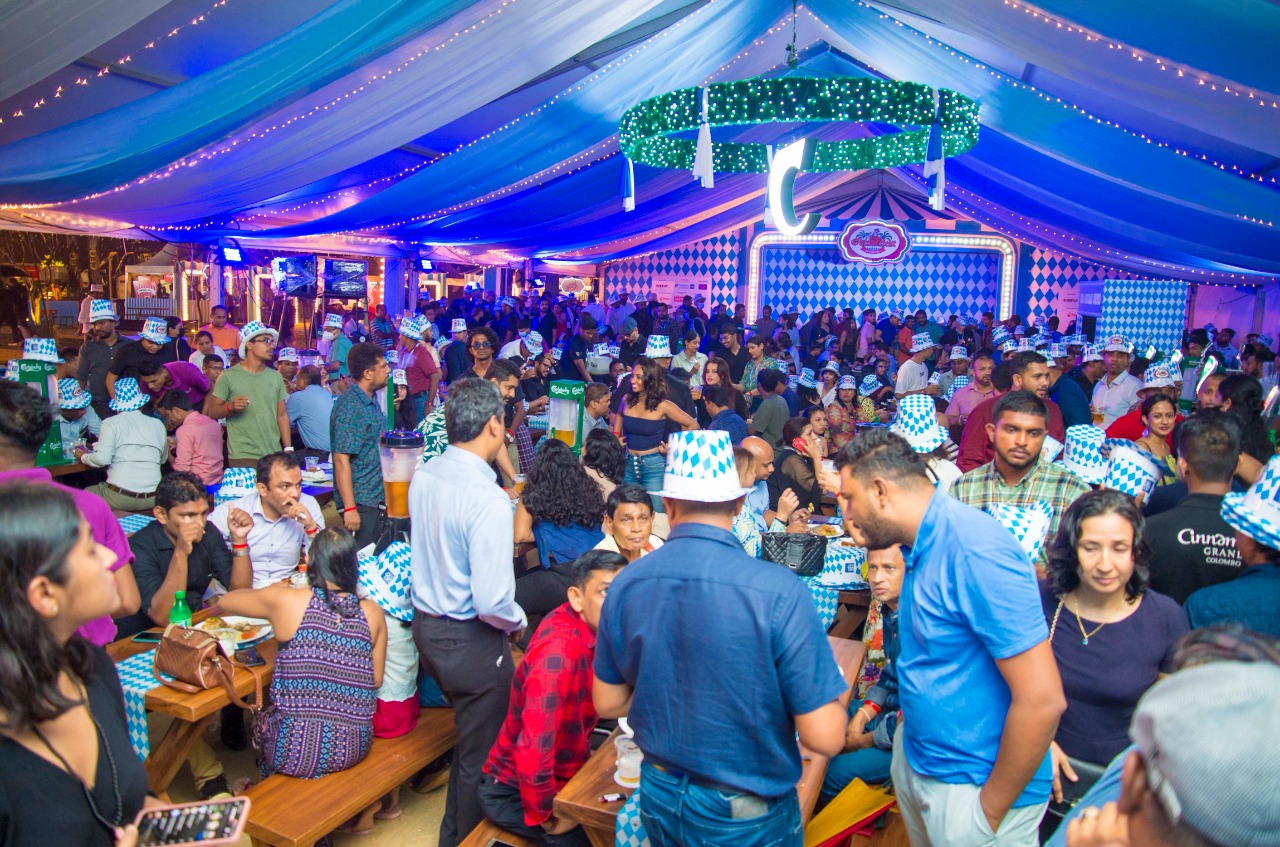 Revelers at the Beach Park Oktoberfest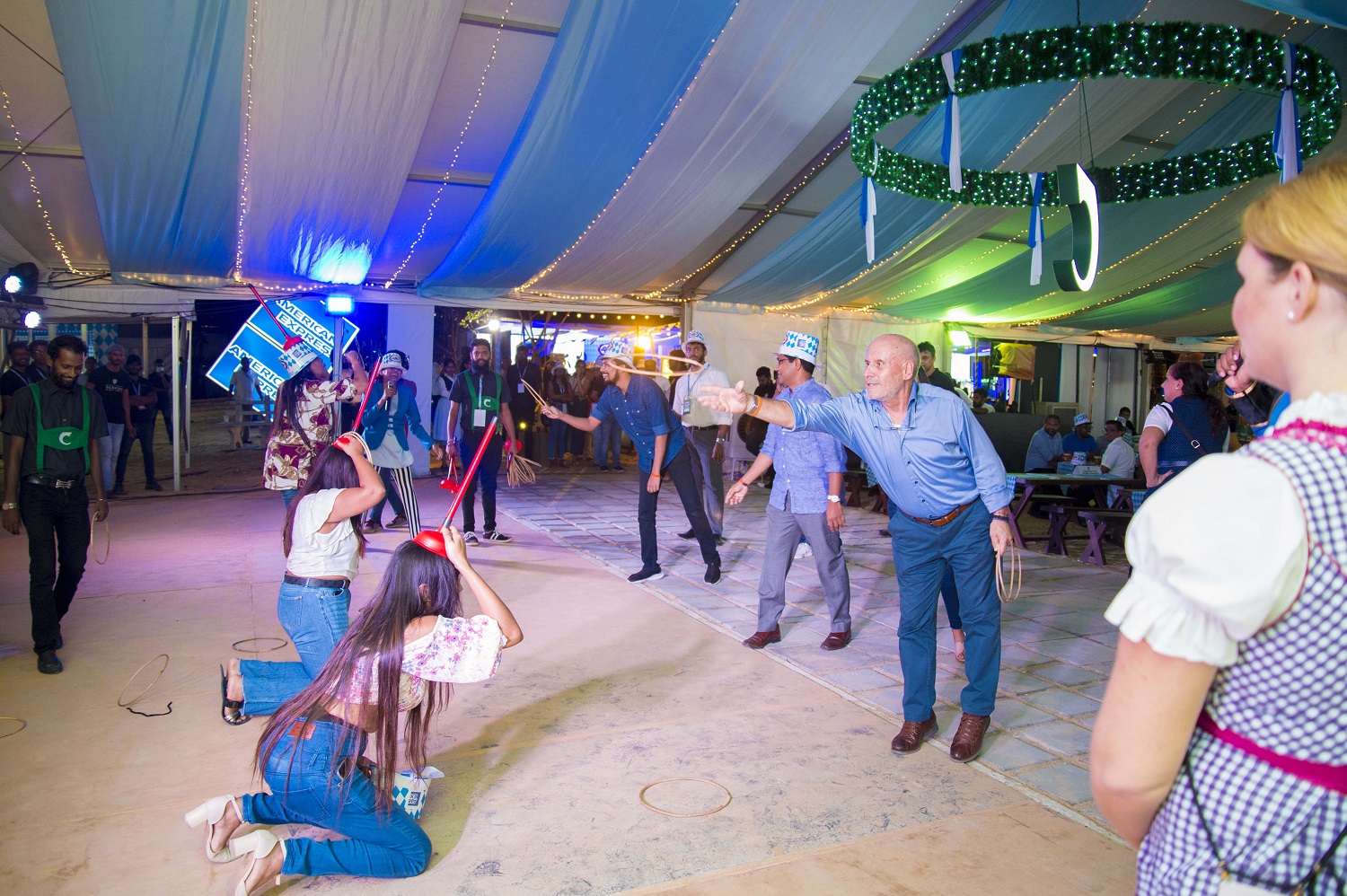 Games in progress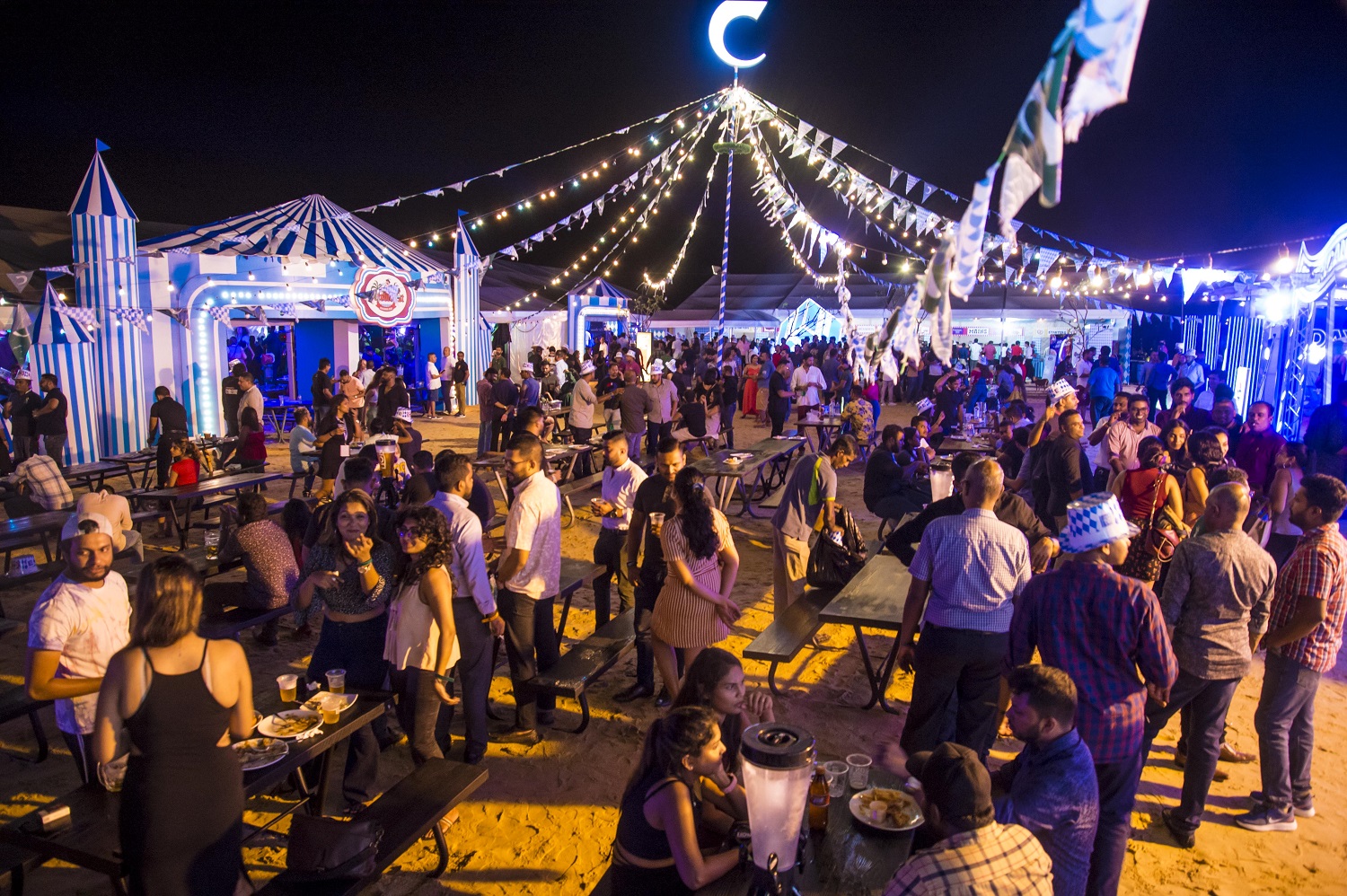 The party in full swing