MOBITEL
Jaffna Central College clinches Mobitel-sponsored 'Battle of the North' Big Match title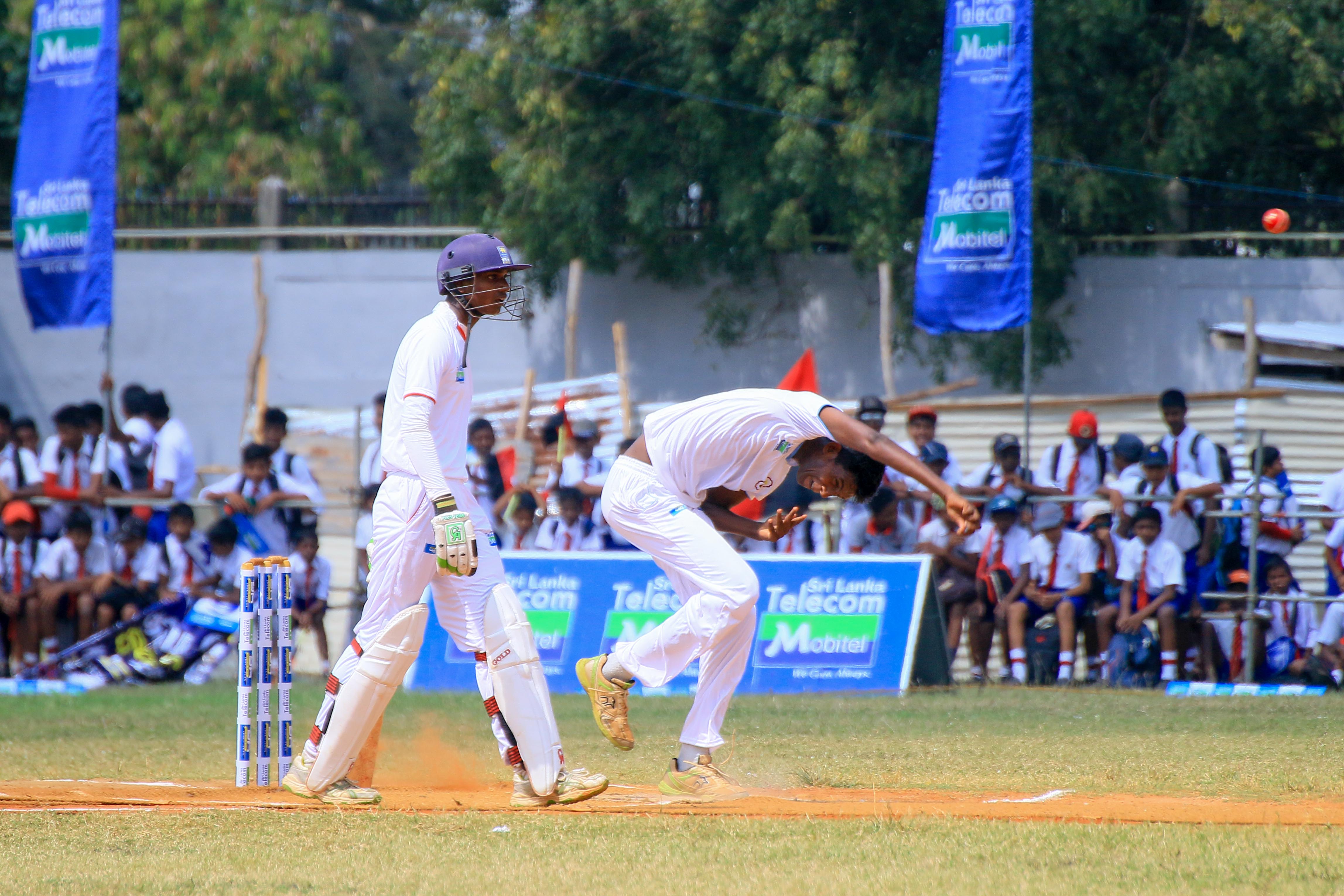 Sri Lanka's National Mobile Service Provider, Mobitel, was the Principal Sponsor of the high profile '2018 Battle of the North 112th Cricket Encounter' organized by Jaffna Central College and St. John's College Jaffna, which concluded successfully. The Big Match between the two Jaffna schools was held on 8, 9 & 10th March 2018, with Jaffna Central College emerging triumphant. This annual sporting encounter between the two leading colleges in Jaffna was well attended by students, past pupils, teachers and cricket fans in general in the area. Mobitel extends support to this event because it is one of the most legendary sporting tournaments in the country.
Winning by one wicket, Day one started off with Jaffna Central College winning the toss and electing to bowl on account of the pitch conditions. In the 1st Innings, opposing team St. John's College was bowled out for 217. The batsmen who made their mark that day from St. John's were Sheropan D (65), Dinoshan T. (28), Sawmiyan M (22) and Subeedsan J (18) making their presence felt on the pitch. They had to contend with skilled bowling from Jaffna Central's Viyaskanth (4/58) and Thasopan  (3/38).
In response, Jaffna Central put up a robust total of 328 all out, with Jeyatharasan A. (77), Nishan S. (30), Iyalarasan  K. (22), Madushan. S (52), Thasopan S. (49) and Rajclinton R. (54 not out) scoring for the side. St. John's College bowlers Kapilraj. K and Abhinach delivered 5/94 and 2/72.
In the 2nd innings, St. John's put up an almost similar total as their 1st innings, with 219 all out, with batsmen Jathusan V. (50), Shiropan D. (46), Dinoshan T. (33) and Kapilraj K. (50) showing their batting prowess on the field. As for Jaffna Central, the bowlers who made it difficult for their rivals to score were Sujan S. (4/49), Mathusan   (3/30) and Viyaskanth .V (2/60).
In its 2nd Innings, Jaffna Central College was scuttled for 110/9, with Viyaskanth.V. (19), Mathushan . S. (53) and Thushanthan S. (14 not out) trying hard to take the team to a respectable total. The bowlers from St. John's took 5/45 runs.
The closely fought match resulted in Jaffna Central College emerging the winner by 1 wicket. The Man of the Match prize was awarded to Madushan from Jaffna Central College while the Best Bowler title was bagged by Kapilraj of St. John's. The Best All-rounder title winner was Jathusan from St. John's.
The Limited Over match between the two rivals will be held on 17th March 2018.