LIFESTYLE
Rajen Udeshi
In conversation with  Ashwini Vethakan
JOURNEY OF LIFE
Born in
1964
Alma mater
Thomas' College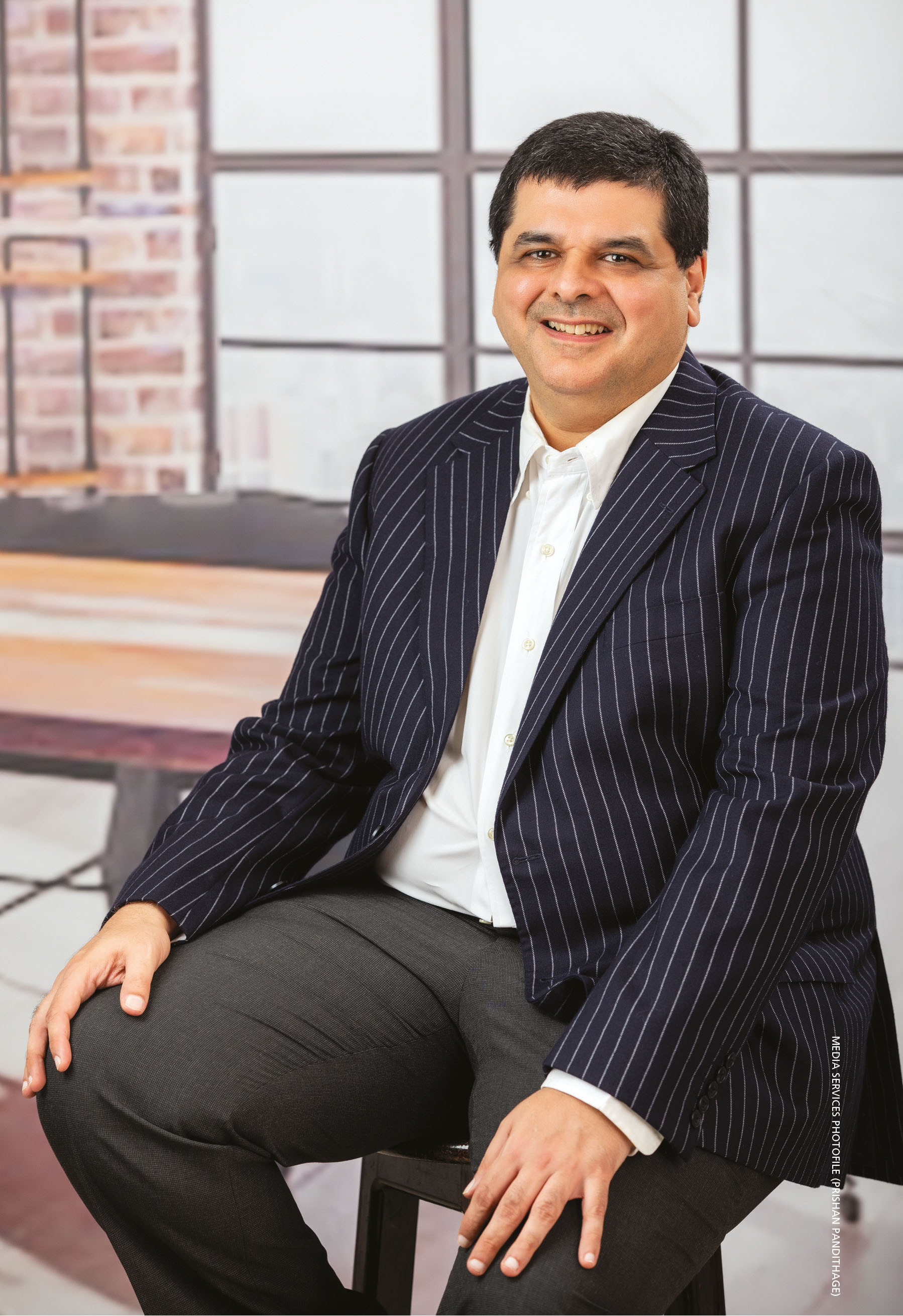 Family members
My wife Sonal, daughter Diya and son Jash
Wanted to be
The CEO of an Indian Premier League (IPL) franchise
Currently
Running an electronics business
Drives
A BMW – although I'm not really a car enthusiast
Would like to drive
A Lexus
One place you would like to go back to
Visiting the tulip gardens in Keukenhof (Amsterdam) for the first time in 2015 – my wife had always wanted to go and we made the trip after 22 years of marriage
Best advice received
Keep an eye on the future but live in the present – courtesy my wife
INTIMATE AND INSPIRING
Likes to play
Table tennis, chess, Scrabble or sudoku on my iPad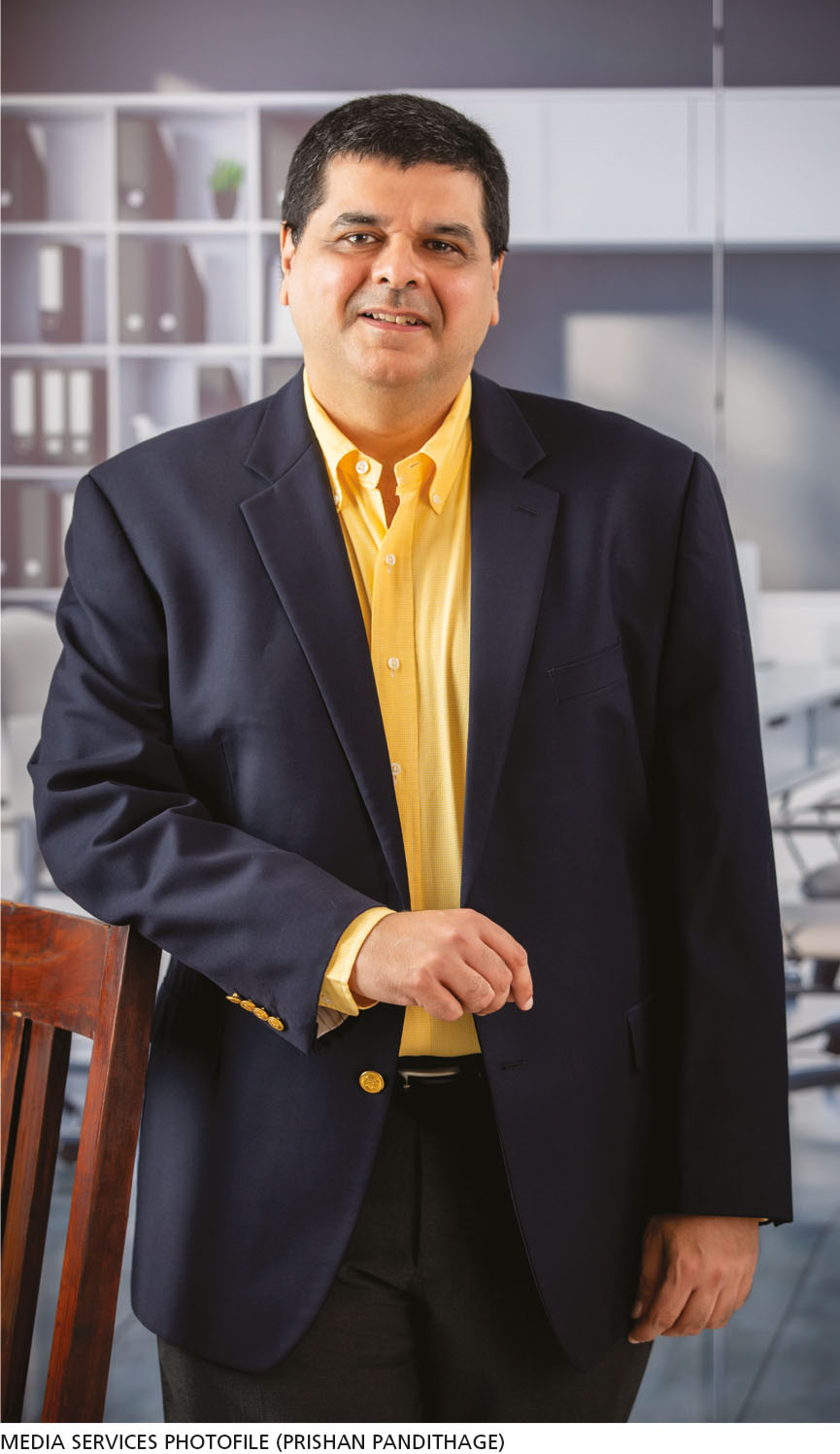 Likes to watch
Cricket, NBA or Premier League football
Most unforgettable event
The birth of my children
Most forgettable event
I've forgotten it!
Purpose in life
To be happy
UP CLOSE AND PERSONAL
Most hated chore
Exercising
Mantra to unwind
Using my iPad, watching TV shows and sports, reading or searching for new music
Impressed by
High achievers who are humble
Is challenged by
Boredom
Happy place
My bedroom
Hobbies
Sports, music, watching TV series, and reading about finance, psychology and law
Pet peeves
Arrogant people and cigarette smoke
What you think about when you're in the car
Reaching my destination
Items on your bucket list for the next six months
Travelling (if possible), losing weight (virtually impossible), improving my DJing skills and learning to scratch
Three items on the bucket list following retirement
I would like to host a retro dance show on the radio or at a club, open a multi-cuisine restaurant and eventually become a volunteer counsellor
The type of music you would play at a retro dance show
I'd play synth and electro pop, disco and R&B
Three must-haves
Passport, credit card and phone
One thing you would like to do
Talk to three of my closest family members who passed away – my parents and father-in-law. Sadly, it's not possible
Three little-known facts about you
People find it hard to believe that I don't use hair dye, can be very serious and intense, and was among the first batch of radio jockeys when Yes FM launched in 1993
FAVOURITES
Day of the week
Friday
Colours
Blue, grey and white
Chill out spot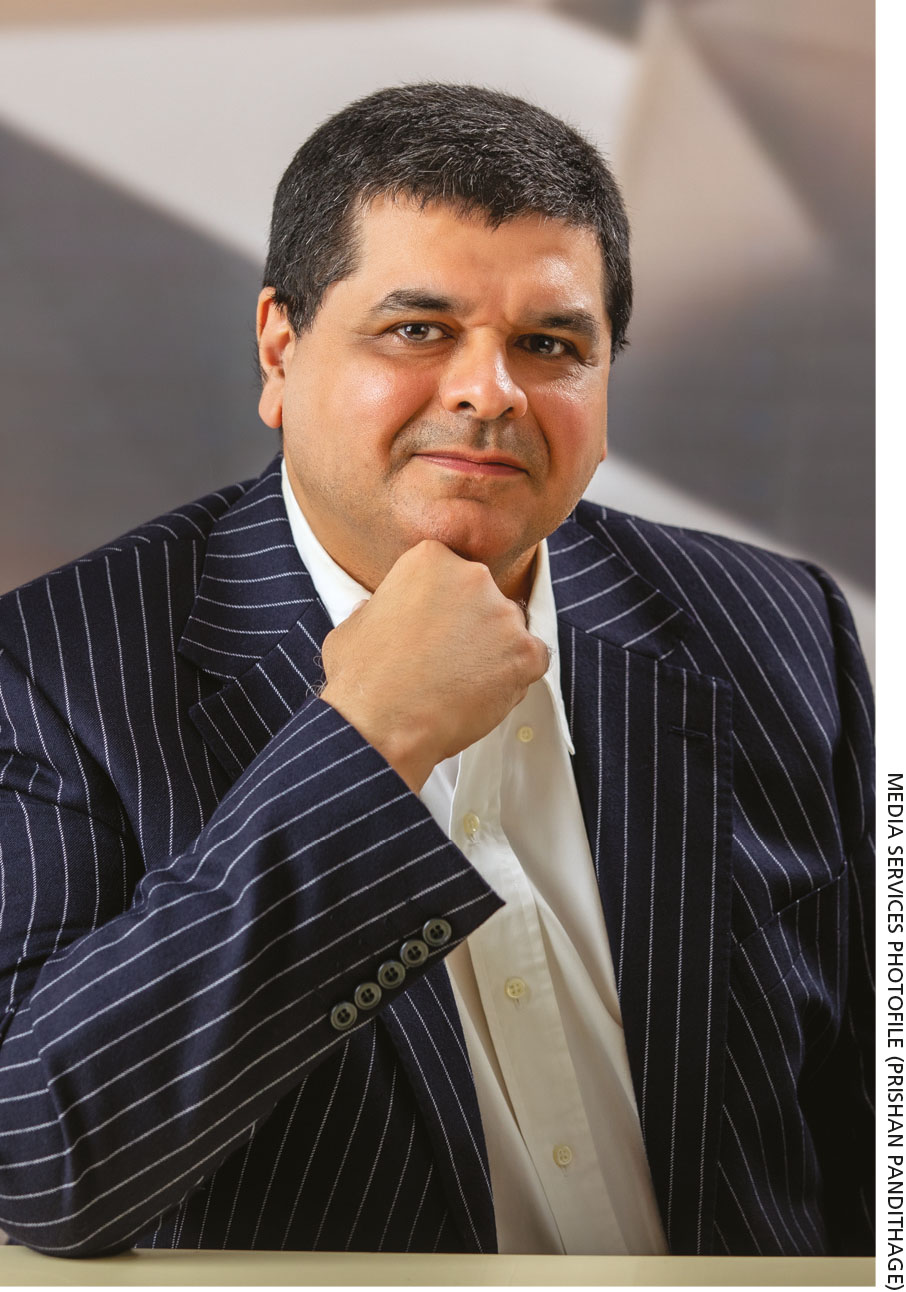 Home
Work wear
Short sleeve shirt and cotton trousers
Leisure wear
T-shirts with shorts or track pants
Brands
Polo Ralph Lauren, Marks & Spencer and ColorPlus
Food
Pizza, Italian, Mexican, North Indian and everything my wife cooks – and she cooks everything!
Drinks
Homemade ginger beer, Coke or Pepsi
Local holiday destination
A tea factory
Overseas holiday destinations
The US, Switzerland and Loughborough in the UK
Restaurants
Rocco's, The Mango Tree and Shanmugas
Actors
Aamir Khan, Deepika Padukone, Kevin Spacey and Michael J. Fox
Musicians
The Human League, Orchestral Manoeuvres in the Dark, Commodores (Lionel Richie), Pet Shop Boys, Diana Ross, Coldplay, Depeche Mode, Calvin Harris, Duran Duran, Kool & the Gang, New Order, ABBA, The Weeknd and Yazoo
Authors
Jeffrey Archer, Frederick Forsyth and Robert Ludlum
Favourite international sportsperson
Sachin Tendulkar – I consider him a great performer, ambassador and role model
Obsessed with
My sports teams winning
Likely retirement destination
Colombo or the Monterey Peninsula in California – because they're both very beautiful and scenic places
COMPLETE THE SENTENCE
Colombo in one word
Home
The world in one word
Unpredictable
When you dance, you look…
Stiff
The first thing you notice when meeting someone
His or her eyes
You know it's going to be a bad day when…
I don't get enough sleep
Recently laughed out loud when…
Playing board games with my wife and children
You are saddened when…
I see people suffering with mental health issues
Sri Lanka will have a chance to develop when…
It's ready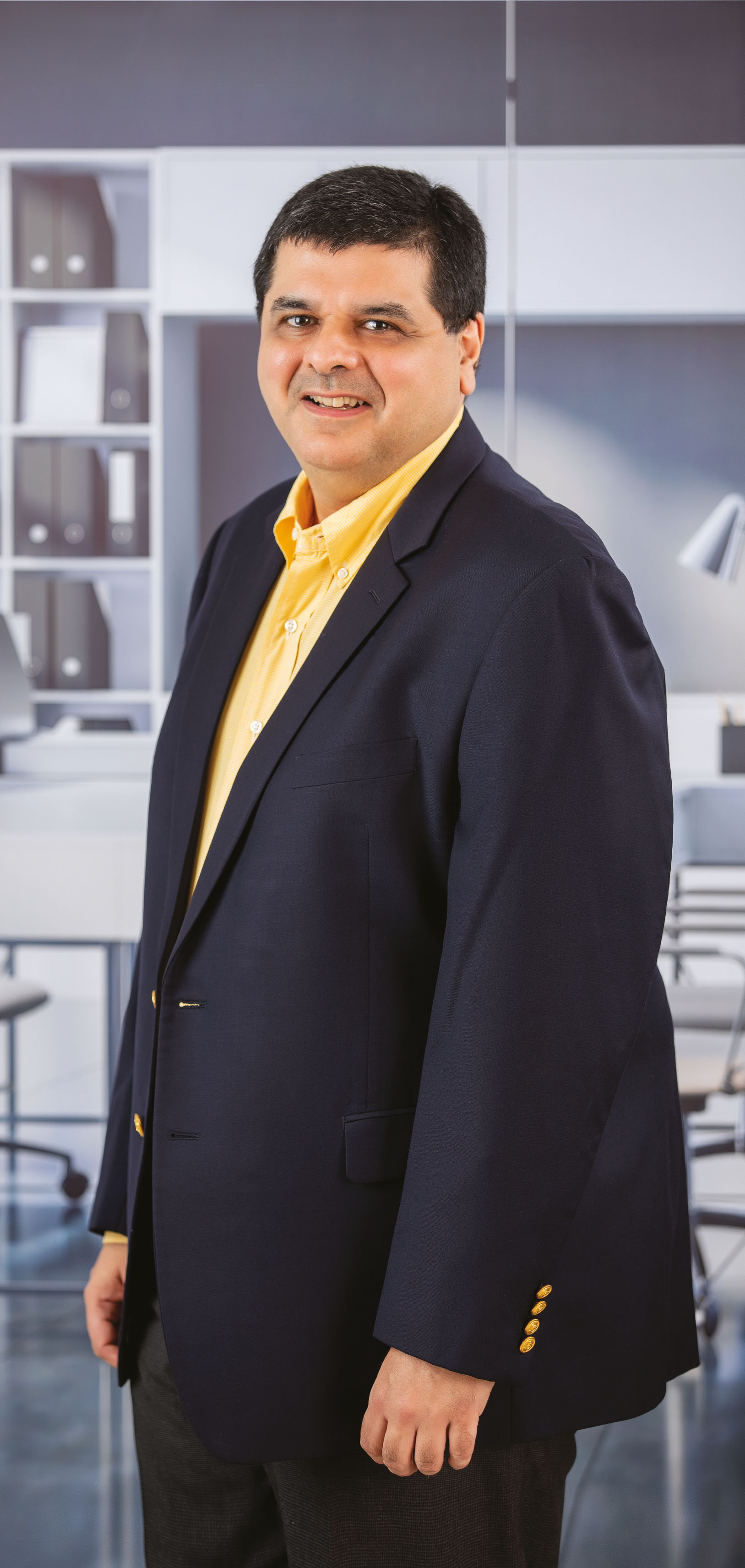 Social media is…
Both good and bad – it depends on how it's used
Sri Lanka in a few words
Paradise and traditional with a modern touch
Message of positivity in these trying times
The curfew reminded me that very lit­tle is needed to live if you have food, clothing, shelter and loved ones
PICK ONE
Memory skills on a scale of 0 to 10
When I was younger, they were between 9.5 and 10. Presently, I would say my memory skills score an eight… but according to my wife, it's three!
Computer ability in one word
Decent
Most productive in the morning, noon or night
Noon
A leader or follower by nature
Both
Cook or foodie
Foodie
Work out preferences
Walking or going to the gym
Quality or quantity
Quality
The glass is half full or half empty
Half empty
Work or play after retirement
Both
The most delightful word you can think of
Yes
Do you consider yourself to be a student or teacher?
Student – I'm not patient enough to teach
A technology that you think will transform the future
Driverless cars
Your most used word or phrase
Let me finish, please…
Role model
There isn't one person; I've learned a lot from different people but must mention VVS Laxman because his dignity and poise under pressure is something I really admire
Yourself in a few words
Logical, intelligent, sensitive and deep
Motto in life
What doesn't kill you makes you stronger
Rajen is a Director of Siedles