LANKACLEAR
LankaClear completes a hat trick of Golds at Annual Report Awards
LankaClear Pvt Ltd., the operator of LankaPay National Payment Network of Sri Lanka, achieved a remarkable feat by winning the coveted Gold award for three consecutive years at the 54th Annual Report Awards held recently. They achieved this rare milestone by competing under the SME Sector, which is in addition to many successes achieved by the company at numerous other competitions. Winning the pinnacle of awards once again in 2018, clearly demonstrates the unwavering commitment of the company towards excellence in financial reporting.
Delighted by this great achievement, Mr. Anil Amarasuriya, Chairman of LankaClear, said "We are committed to achieving excellence in everything we do and honoured to have been bestowed with this recognition at the 54th annual report awards organized by CA Sri Lanka, who are the torch bearers of the accounting and auditing profession in Sri Lanka. LankaClear is managed and operated by a team of professionals who are passionate about achieving excellence in whatever they do. As we operate the National payment network on behalf of the entire financial sector in Sri Lanka, maintaining transparency and accountability in all our activities remains to be one of our key priorities. We are committed to taking part at this competition to benchmark ourselves against the best to continually enhance our reporting excellence. Thus, we have demonstrated our continued commitment to be among the best in financial reporting by winning the top award three years in a row at the CA Annual Report Awards"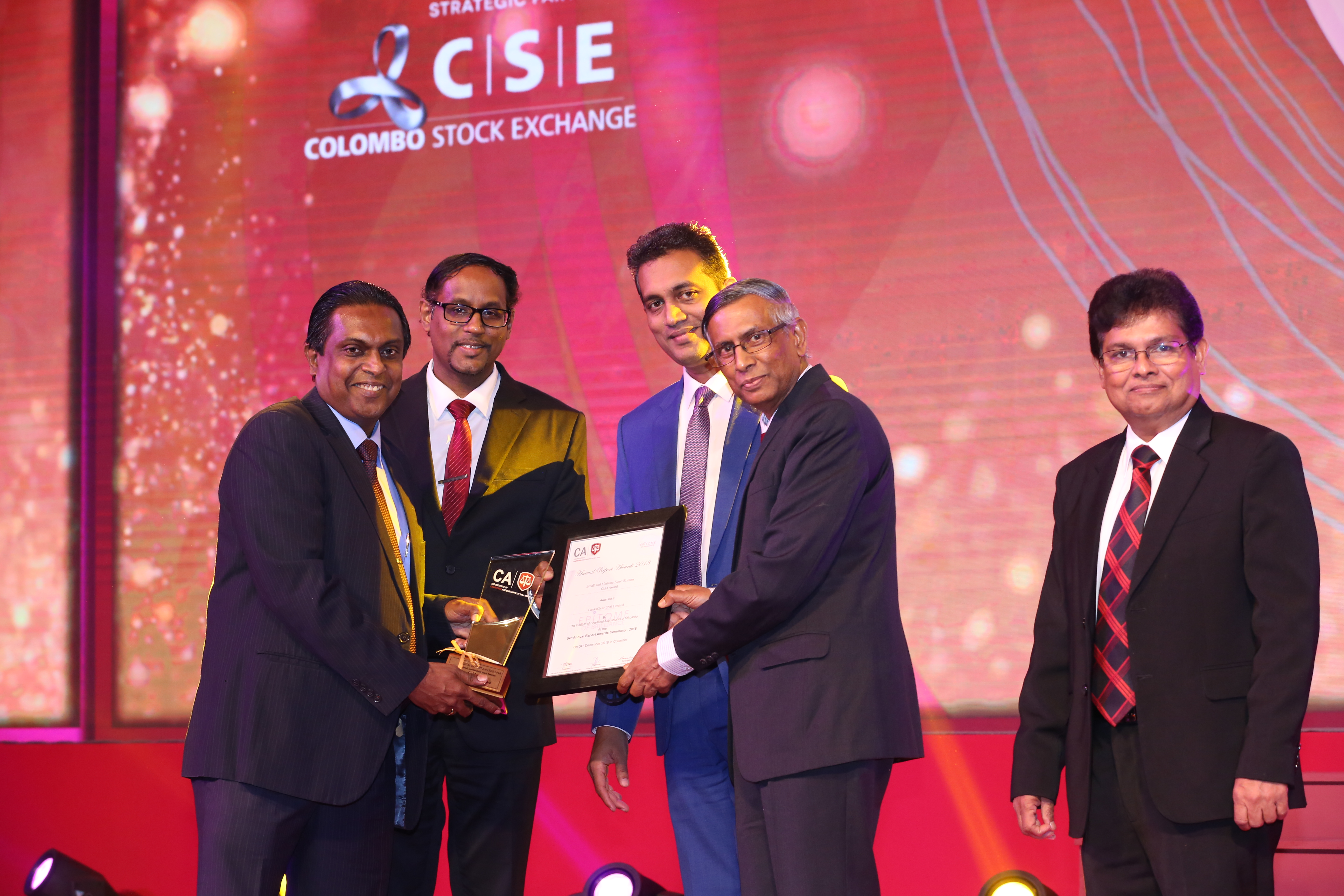 LankaClear has worked tirelessly to revolutionize the entire financial sector in Sri Lanka by introducing several cutting-edge technologies in the financial sector to drive the nation towards a less cash economy. Functioning under the guidance and supervision of Central Bank, the company has transformed the payments landscape in Sri Lanka to achieve speed, convenience, economies of scale and higher security in providing a multitude of interbank payment options to all citizens and businesses alike. Jointly owned by the Central Bank of Sri Lanka and all licensed Commercial Banks, LankaClear, has the honour of launching several innovative technology based financial services for the first time in the region and contributed significantly to achieve growth in the financial sector as one of Sri Lanka's most successful public private partnerships.
Signifying the importance of this remarkable achievement Mr. Channa de Silva, General Manager /CEO of LankaClear stated "Our key focus for the year under review was to identify the underlying dynamic changes in the behaviour of the modern society and provide solutions to support their multitude of lifestyle needs. The breadth and depth of our vision to be Asia's best unlocks unprecedented opportunity, as technology transforms every industry and has the power to make a difference in the lives of everyone. Hence, our driving force to achieve excellence was based on providing services that are convenient and omnipresent to support the changing lifestyles of every citizen. We continued to demonstrate accountability, transparency and good governance in everything we do to achieve our objectives. Hence, we consider achieving the pinnacle of awards for three consecutive years to be an endorsement to the values that we uphold as an organization, which has galvanized us to reach even greater heights in the future."