ITALY-SRI LANKA BILATERAL DIALOGUE
Italy-Sri Lanka bilateral dialogue sets stage for greater collaboration in tourism
Italian delegation of experts in Sri Lanka to increase travel, collaborations in culinary arts
26th February 2023 Colombo Sri Lanka: A bilateral dialogue on Tourism organised by the Italian Embassy in Colombo held recently brought together key stakeholders in the tourism and hospitality sectors from Sri Lanka and Italy with the goal of exploring and leveraging on synergies and opportunities for collaboration between the two countries.
Ambassador for Italy in Sri Lanka Rita Giuliana Mannella delved into the relationship between Sri Lanka and Italy, calling it a strong and abiding one. "While celebrating ancient links coupled with strong socio-political ties, we are excited about the possibilities for partnership and collaboration in the spheres of culture and tourism, which have the potential to deepen the dynamic and mutually rewarding relationship between our countries," she said.
A delegation comprising the Special Ambassador of the Bid Committee of Expo 2030 Rome Prof. Romeo Orlandi, Legal Advisor to the Councilor for Culture of the Municipality of Rome Miguel Gotor Lorenzo Bimbi and CEO & Founder of Mancini Worldwide Alessandro Mancini representing the largest collective of tour operators and agents in Italy directed the dialogue to reflect the modern day Italian traveler.
Orlandi spoke of Rome's candidature for World Expo 2030 and inherent benefits Sri Lanka would gain with its success, while Bimbi journeyed through what Italy has to offer the contemporary traveler.  Through examples, Mancini showcased the quantifiable increase in visitor numbers if a destination is marketed with the correct branding and marketing.
Adding to the discussions were Communication Manager of the University of Gastronomic Sciences of Pollenzo Paolo Ferrarini and External Relations Manager of the ALMA School of Italian Cuisine Candida D'Elia, both of who were enthusiastic on leveraging collaborations in the culinary arts with stakeholders in Sri Lanka. In his closing remarks, Minister of Education Dr Susil Premajayantha stressed the importance of establishing long-standing partnerships in education and training to enrich Sri Lanka's hospitality sector. "Sri Lanka's vibrant tourism sector is helmed by innovative private enterprise and supported by professional vocational development institutions. They are eager to learn, grow, and adapt to the changing needs of tourists, in order to provide visitors with the best Sri Lanka has to offer."
Engaging in the discussions and sharing ideas from Sri Lanka were the Chairman of the Sri Lanka Tourism Development Authority Priyantha Fernando, Sri Lanka Tourism Promotion Bureau Chalaka Gajabahu and Sri Lanka Institute of Tourism and Hotel Management Shirantha Peiris.  Representatives from The Hotels Association of Sri Lanka, Chefs Guild of Sri Lanka, Colombo City Restaurant Collective, Vocational Training Authority, outbound and inbound tour operators, Ministry of Foreign Affairs and leading voices in the tourism and hospitality sectors added to the lively dialogue.
Italy and Sri Lanka share a rich and storied relationship that dates back centuries and Italy has been a close friend to Sri Lanka throughout challenging times, reaching out during the catastrophic tsunami, the Easter attacks, pandemic and economic crisis.
In his opening remarks, State Minister for Foreign Affairs Tharaka Balasuriya reiterated these strong ties and the rich shared passion in culture, tradition and the culinary arts. "Italy has always been a close friend of Sri Lanka, and we look forward to enriching these ties in tourism and hospitality. So much of Sri Lanka remains to be discovered and we look forward to close collaboration with our Italian colleagues in the years to come."
Sri Lanka has been a fast-growing destination of choice for Italian holidaymakers averaging more than 35,000 tourist arrivals from Italy to Sri Lanka prior to the pandemic. Italy is also home to a thriving diaspora of approximately 300,000 Sri Lankans. This initiative by the Italian Embassy is the first in a series of stakeholder dialogues between Italy and Sri Lanka, aiming to explore, build, and hone collaborative opportunities that will strengthen ties between the two countries.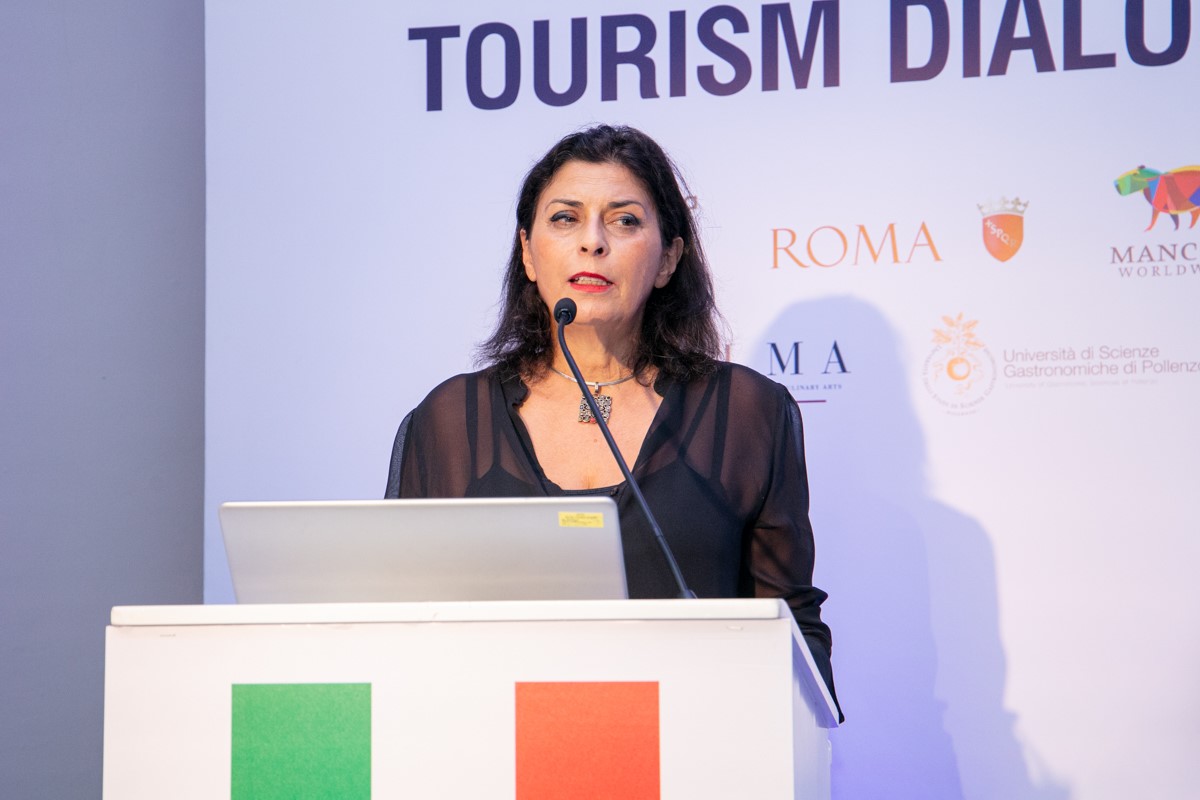 Italian Ambassador Rita Mannella speaks at the Tourism Dialogue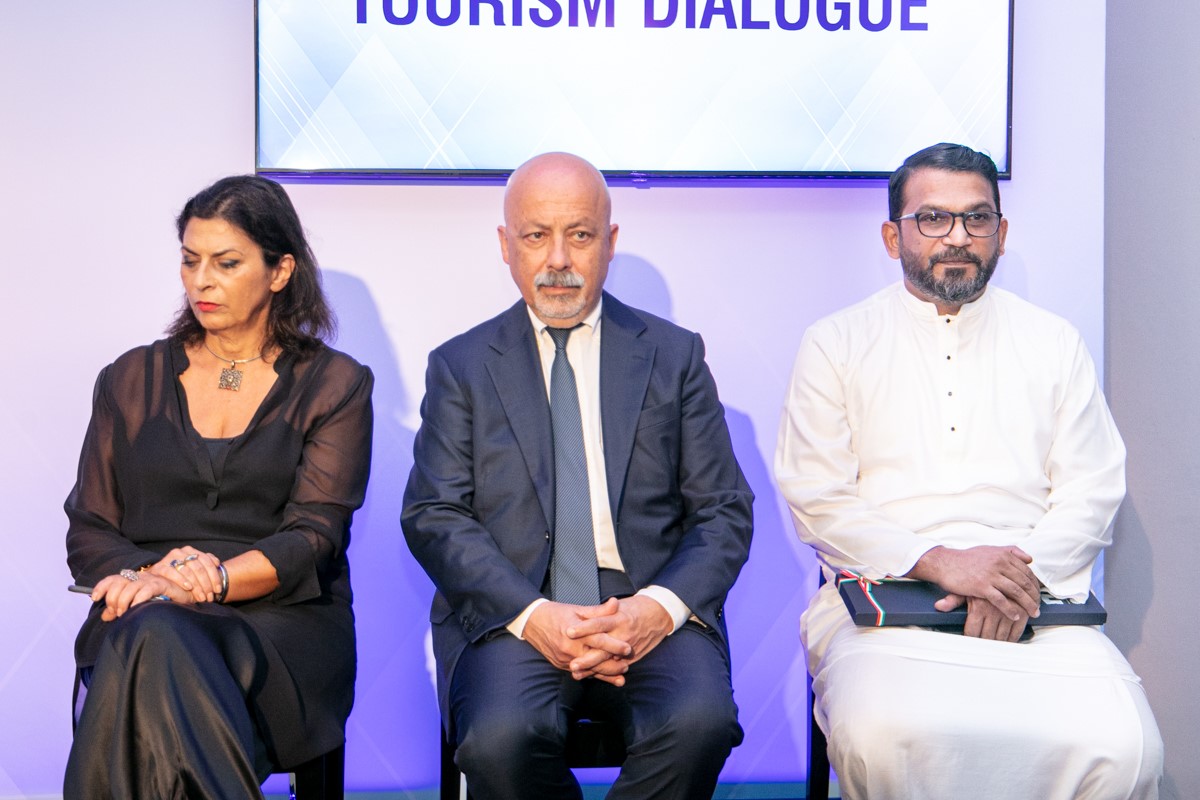 L to R: Italian Ambassador Rita Mannella, Special Ambassador of the Bid Committee of Expo 2030 Rome Prof. Romeo Orlandi, State Minister for Foreign Affairs Tharaka Balasuriya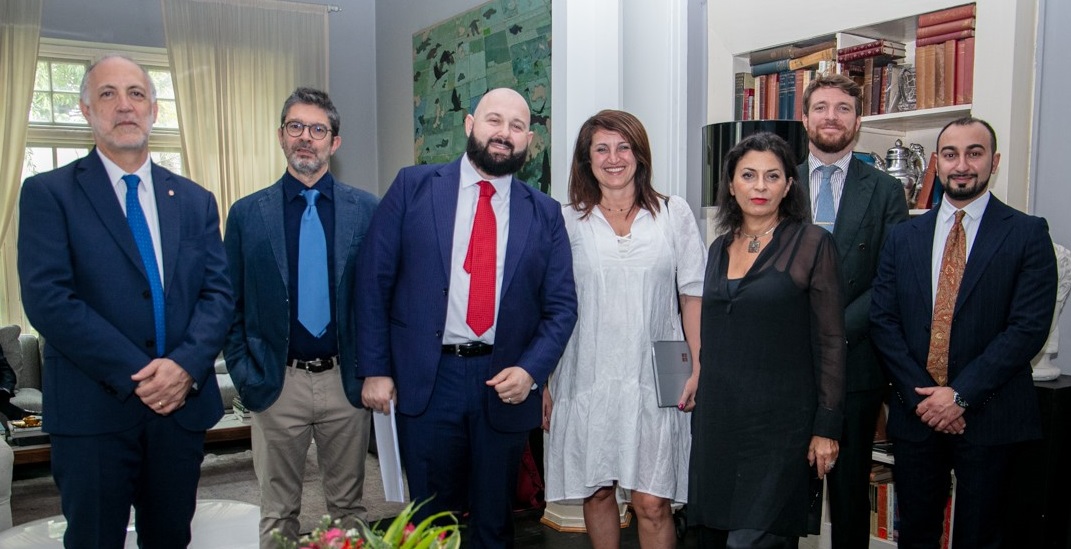 The Italian delegation in Sri Lanka recently to spur dialogue on tourism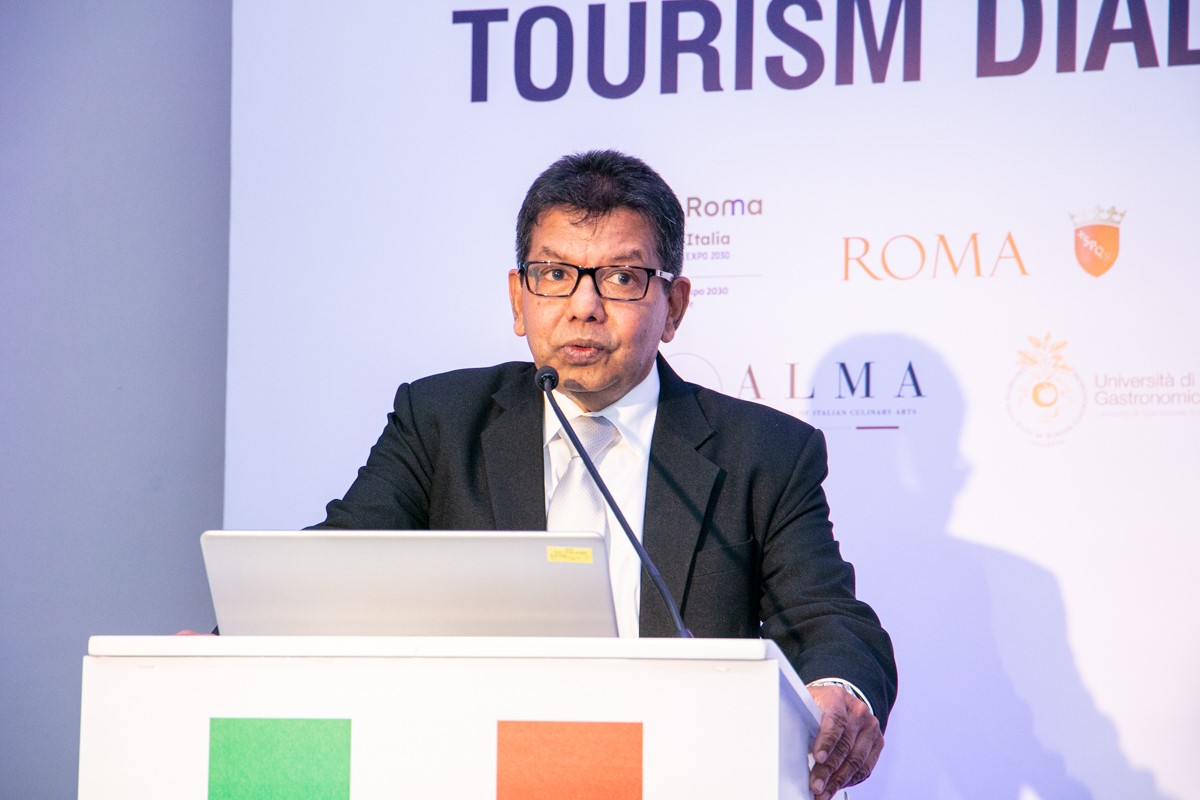 Chairman of Sri Lanka Tourism Development Authority Priyantha Fernando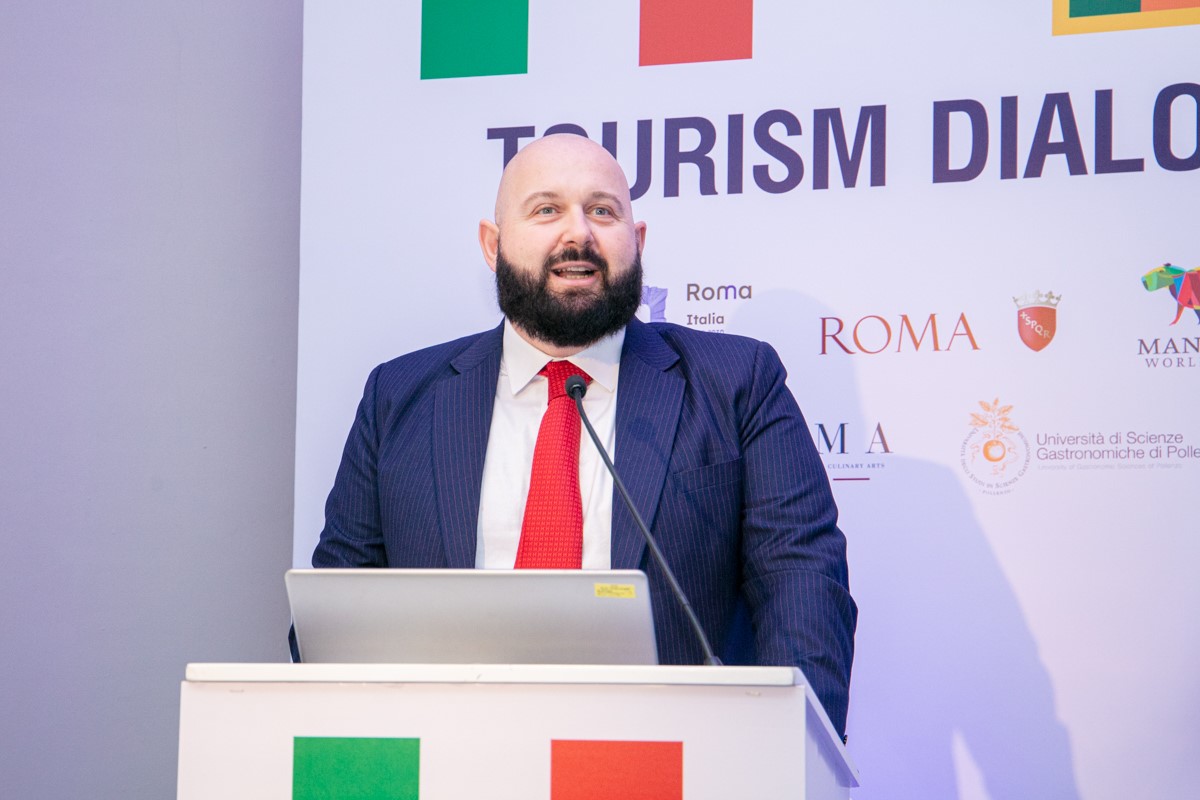 CEO & Founder of Mancini Worldwide Alessandro Mancini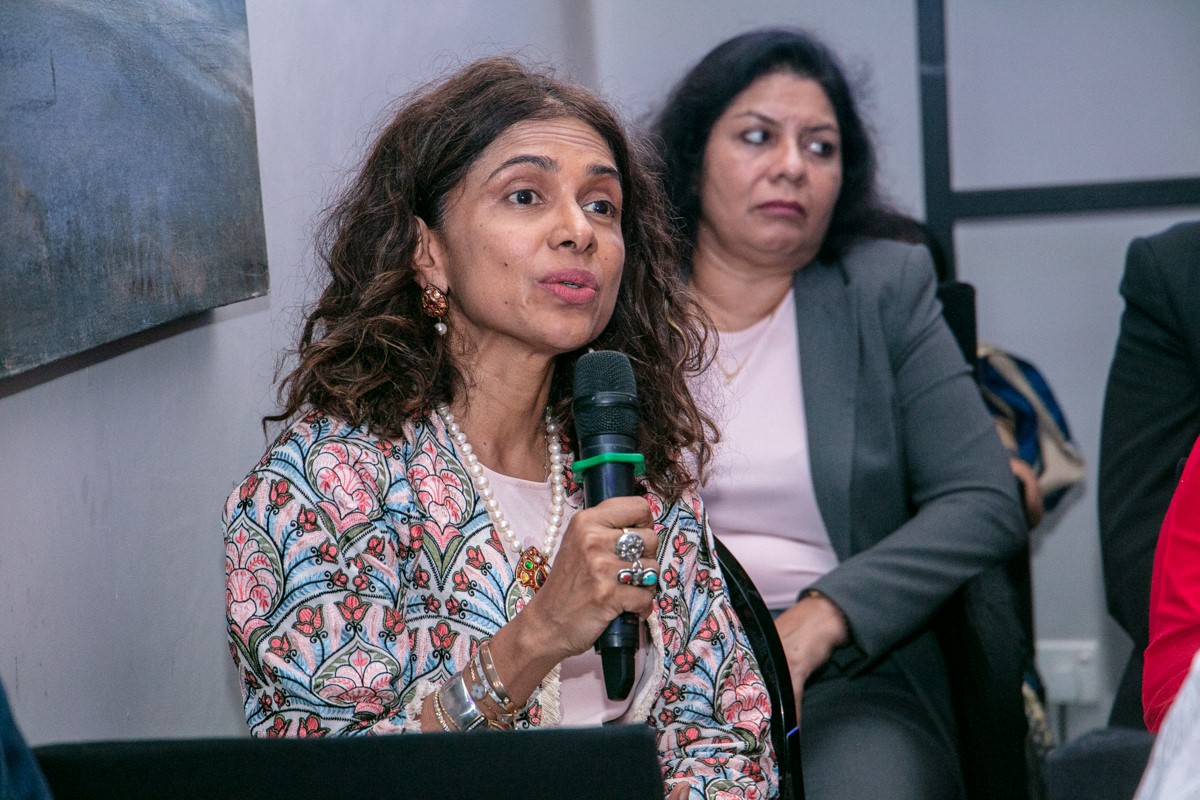 VP of The Hotels Association of Sri Lanka Angeline Ondaatje participates in the discussion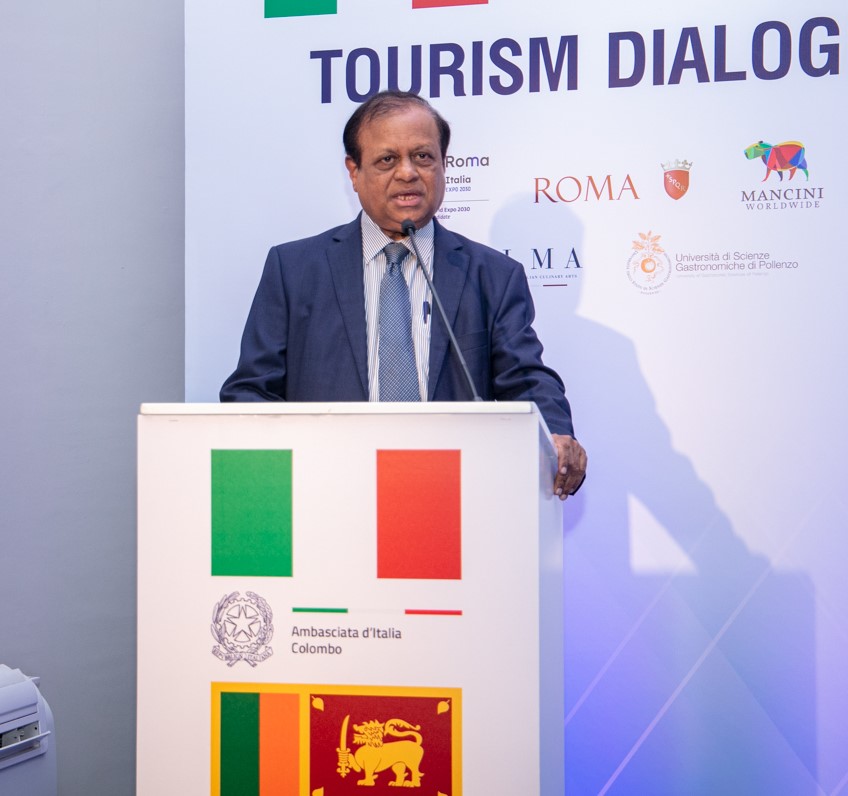 Minister of Education Dr Susil Premajayantha adds to the dialogue on hospitality training and development