FAIRWAY GALLE
Fairway Galle wins at Asia Pacific Property Awards 2019 – 2020!
Fairway Holdings has been recognised at the Asia Pacific Property Awards 2019 – 2020 for its luxury apartment project, Fairway Galle in the Residential High-Rise Development category for Sri Lanka.The official presentation of Awards will be at the Marriot Marquis Queen's Park, Bangkok on 14th and 15th May 2019.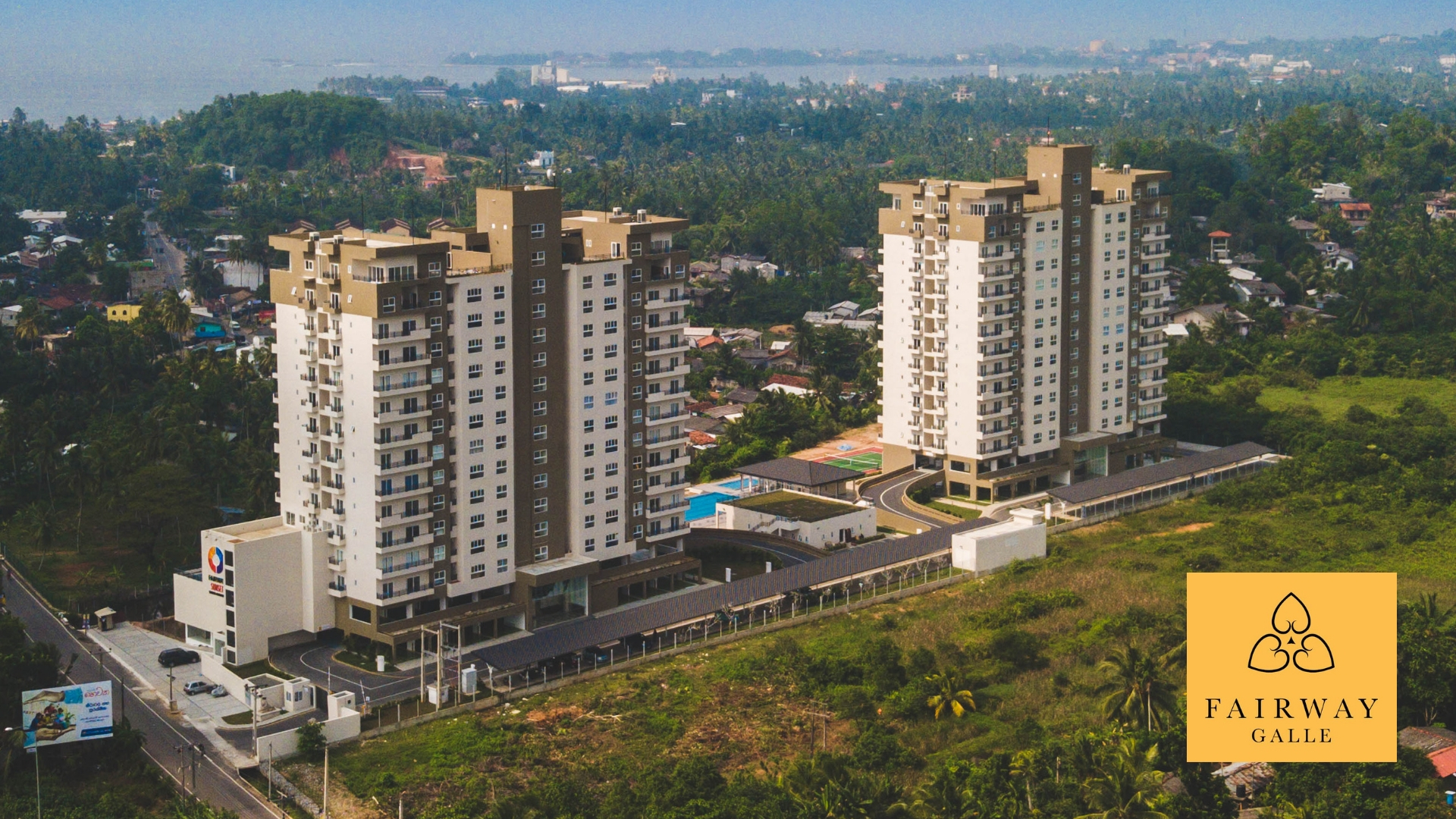 The country level awards will be presented at the IPAX Awards Networking event which will be followed by a gala dinner and the announcement of the regional nominees on the evening of 15th May 2019.
The Asia Pacific Property Awards are judged by an independent panel of over 80 industry experts, focusing on design, quality, service, innovation, originality, and commitment to sustainability. The judging panel is chaired by Lord Caithness, Lord Best, the Earl of Liverpool, and Lord Thurso, all members of the House of Lords in the UK Parliament.
"This achievement for Fairway Galle at an international forum manifests the success of our commitment to creating the best quality living spaces in Sri Lanka. Fairway Galle is one of our iconic ventures and this recognition serves as testimony to its quality. The multi-disciplinary team at Fairway and our partners MAGA need to be commended for their efforts in delivering a world class proposition," commented Mr Imal Fonseka, Group CEO of Fairway Holdings.
The Asia Pacific Property Awards are the largest, most prestigious, and widely recognised programme throughout the region. The Awards are in their 26th year and cover over 45 different residential and commercial categories. Regional heats are staged for Arabia, Europe, Africa, Canada, Central and South America, the Caribbean, USA, UK and Asia Pacific. These will be celebrated at gala presentation events in Bangkok, London and Toronto during the course of the year. The top winners in each region will automatically be entered into the overall international awards, culminating in a glittering awards ceremony held at the Savoy Hotel, London, in December 2019.
About Fairway Galle
Fairway Galle is located on the exit road from the Southern Expressway, just minutes away from the historical Galle Fort famed for its charming allure and remnants of a colonial past.
The complex comprises two and three bedroom luxury apartments and penthouses located on a spacious, three and half acre plot. Its resort-like amenities include a private beach club house at Unawatuna, a swimming pool, a kids' pool, a rooftop terrace, a gymnasium, a tennis court, a squash court, an activity room, a kids' play area, a Cargill's Food City mini supermarket, a hairdressing salon / spa, provision for electric car charging points at all car ports and its very own helipad.
Fairway Galle offers multi split-type inverter air conditioners in all living areas, fully-fitted imported kitchens, TOTO and Grohe sanitary ware and tap fittings, LED lights, engineered timber doors, UPVC window frames and LP gas on tap. These special features enhance the value of the property and will ensure value appreciation in time to come.
An apartment at Fairway Galle, just an hour's drive from Kottawa on the Southern Expressway, is in every way the ideal vacation home.