EPIC LANKA
Dignitaries from the banking and financial services industry gathered at 8° on the Lake on Thursday, March 21 to witness what was another historic day for Epic Lanka – the launch of Epic CMS, Sri Lanka's first ever fully-fledged Card Management System and push payments. The event also celebrated DFCC Bank for being the first Bank to implement this Card Management System, which was developed in Sri Lanka by Sri Lankan talent.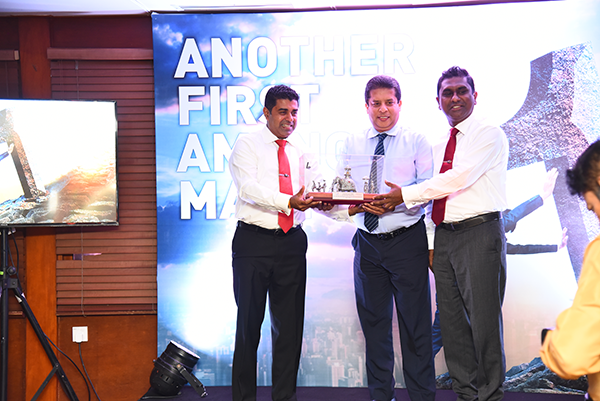 The gathering was welcomed by the Executive Chairman of the Epic Technology Group Dr. Nayana Dehigama, who gave a summary of Epic CMS's unique value proposition to banks and financial services institutions.
Managing Director & CEO of Epic Lanka Viraj Mudalige spoke at length about the macroeconomic impact that an innovative Card Management System such as Epic's CMS can have on Sri Lanka in terms of  earning foreign revenue and developing knowledge-driven jobs for Sri Lankans. He also mentioned the need for a practical IT curriculum to improve the standard of IT courses taught in Universities.
DFCC Bank CEO Lakshman Silva spoke about the partnership with Epic Lanka and how he expects Epic CMS to drive the Bank's card business to the next level.
The formalities were followed by cocktails and fellowship on the boat.