DARAZ
Time to break some records on the World's Biggest Sale with Daraz!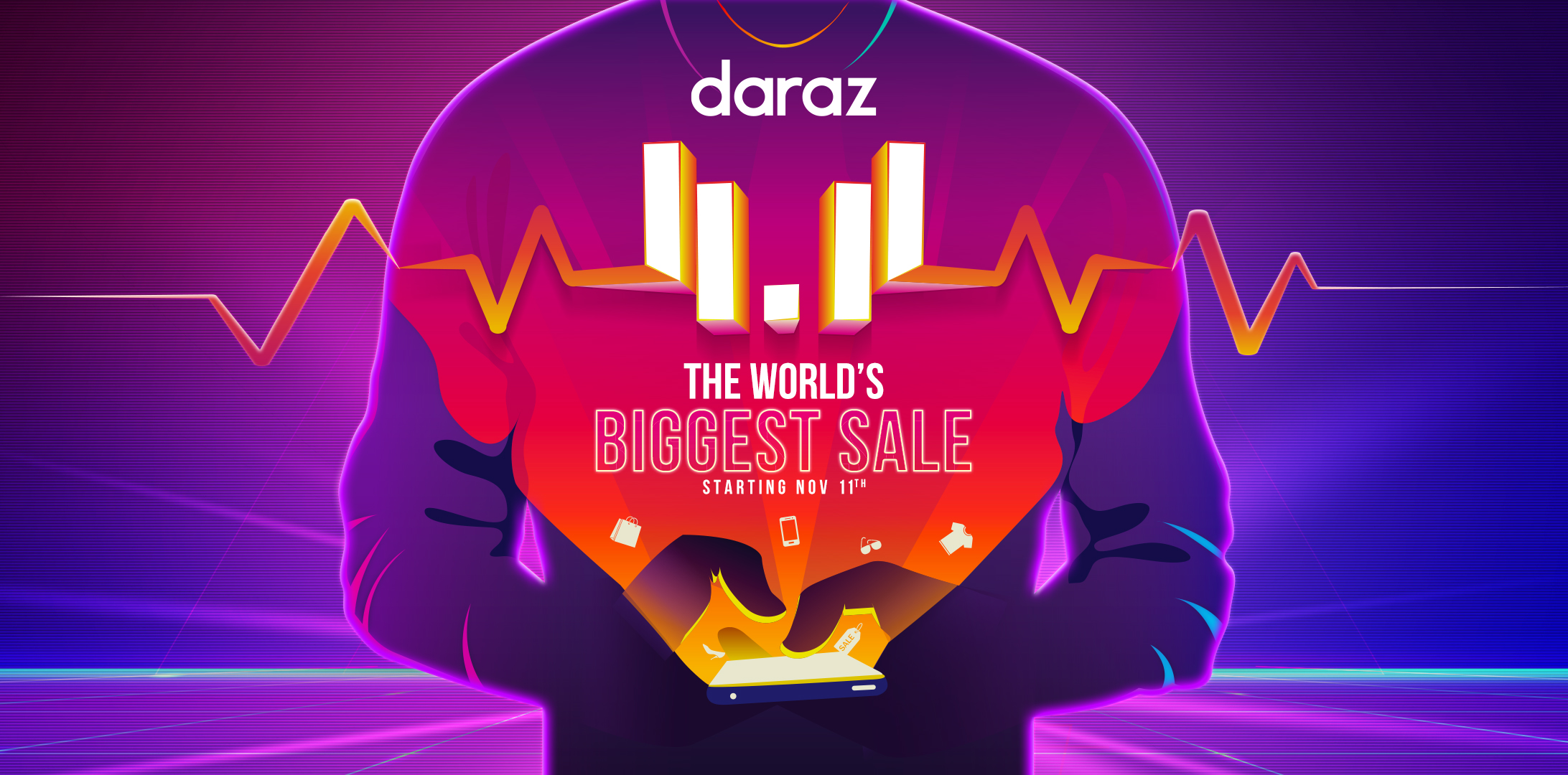 Daraz is hosting the world's biggest sale this 11.11 and they're about to break some records!
Last year, Daraz had the highest traffic ever for an online sale on 11.11, with over 500,000 users visiting the platform. 21,000 lucky users logged in to the Daraz app and shook their phones to win amazing vouchers which added to the undeniable excitement of the users. With over 230,000 deals for 11.11. and a variety of products ready for users to purchase, Daraz had nothing short of a hit on their hands and they are ready to do it all over again!
The highest selling products in 2019 were the Samsung Galaxy M30S followed by the Apple iPhone 11 Pro and customers who placed orders for mobile phones, had their phones delivered to their doorstep within just 6 hours! What a rush!
Customer service agents handled over 5,000 calls, clearly putting the needs of the customer first in the biggest online sale in the world. With never a dull moment, more than 16,000 users were also playing games on the Daraz app during the same period.
Following the success of 11.11 in 2019, Daraz refused to rest on their laurels and launched immediately into the preparation process for 2020. Unheard of deals, breath-taking discounts and an assortment of products to choose from – if you need it, Daraz has it! Be a part of the world's BIGGEST sale this 2020 and get ready to break some records from last year.