CORPORATE SECTOR
COVID FALLOUT
Compiled by Yamini Sequeira
A WORST CASE SCENARIO Suresh Shah warns that corporates may have to confront a worst case scenario
The Asian Development Bank (ADB) forecasts that the economic uncertainty caused by the COVID-19 pandemic will likely cost the global economy between US$ 2 and 4.1 trillion in 2020.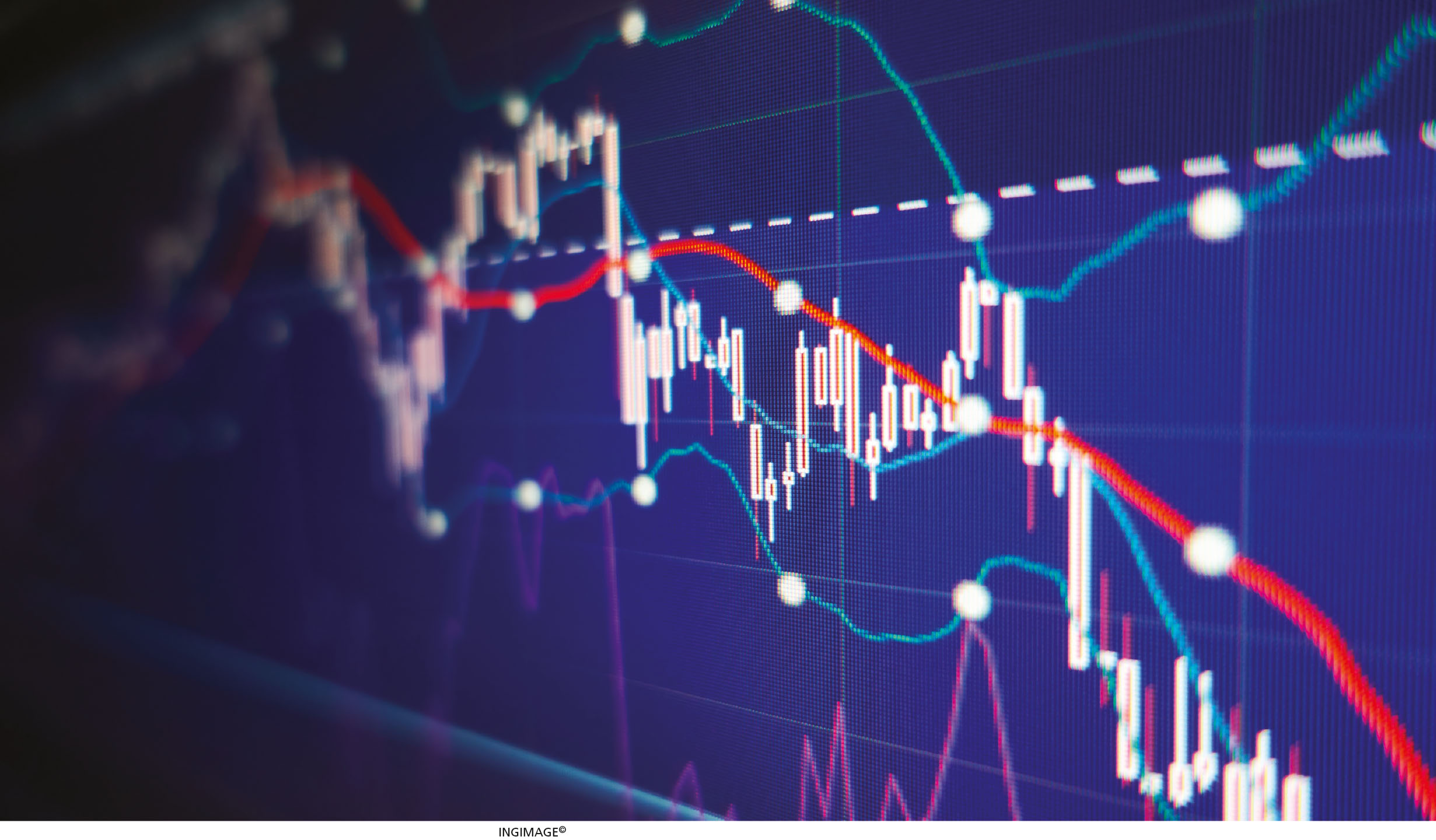 Meanwhile, the IMF downgraded its global economic growth estimates, adding that the world economy will shrink by three percent this year – it describes the decline as the worst since the Great Depression. The OECD has suggested that global growth could be cut in half as a result of the coronavirus.
Suresh Shah explains: "Judging by the way the COVID-19 pandemic continues unabated around the globe, chances are it will be around for some time. Certainly, until a suitable vaccine becomes accessible for the global population, pressure will remain on healthcare systems. As long as the virus remains in circulation, economies cannot function at normal capacity."
Ultimately, he feels that countries with strong healthcare systems – including adequate ventilators and hospital ICU bed capacity – can afford to open faster than others.
While economies both large and small are under pressure, the pandemic is also throwing up new opportunities for businesses that are engaged in personal care (e.g. hand sanitizers, soap and hand wash), personal protective equipment (PPE), technologies that support work from home (WFH) and so on.

EXPECT THE WORST Musing on the approach business owners and corporate leaders should take, Shah states that "we must be ready for even more challenging times ahead because by no means is this over. At the same time, we need to tell ourselves that the human race is ingenious and will find solutions."
He continues: "When you have a pandemic of this nature, it will impact economic outcomes. It's merely a question of how well you balance the two – health and the economy. Certain economies will be impacted more than others."
Commenting on Sri Lanka, Shah lauds the authorities for having managed the epidemic well, keeping the number of infections to slightly over 3,000, which is a commendable achievement.
"While the performance on the health front has been good, we remain unsure about the extent of the economic fallout in Sri Lanka. There is no doubt that exports will slow down since key markets such as the US and Europe are badly affected by the pandemic," he observes.
Shah remarks that "even when it comes to our own exports with restrictions applied to restaurants in most parts of the world, we have geared up to face a decline. Likewise, demand for apparel will come down now that key markets such as the US are being battered by the pandemic. Retail footfall also witnessed unprecedented lows as shoppers stayed at home in a bid to stop the spread of COVID-19."
"And when it comes to tourism, leisure travel will come down drastically. Inflows from remittances will also drop with many who were employed overseas returning due to redundancies in those countries. In short, we are likely to see Sri Lanka's forex inflows from all these sources drop by around four to five billion dollars," he opines.
THE HUMAN COST Beyond whole sectors, Shah believes the negative impact on remuneration will be worrisome as companies lay off workers and slash salaries.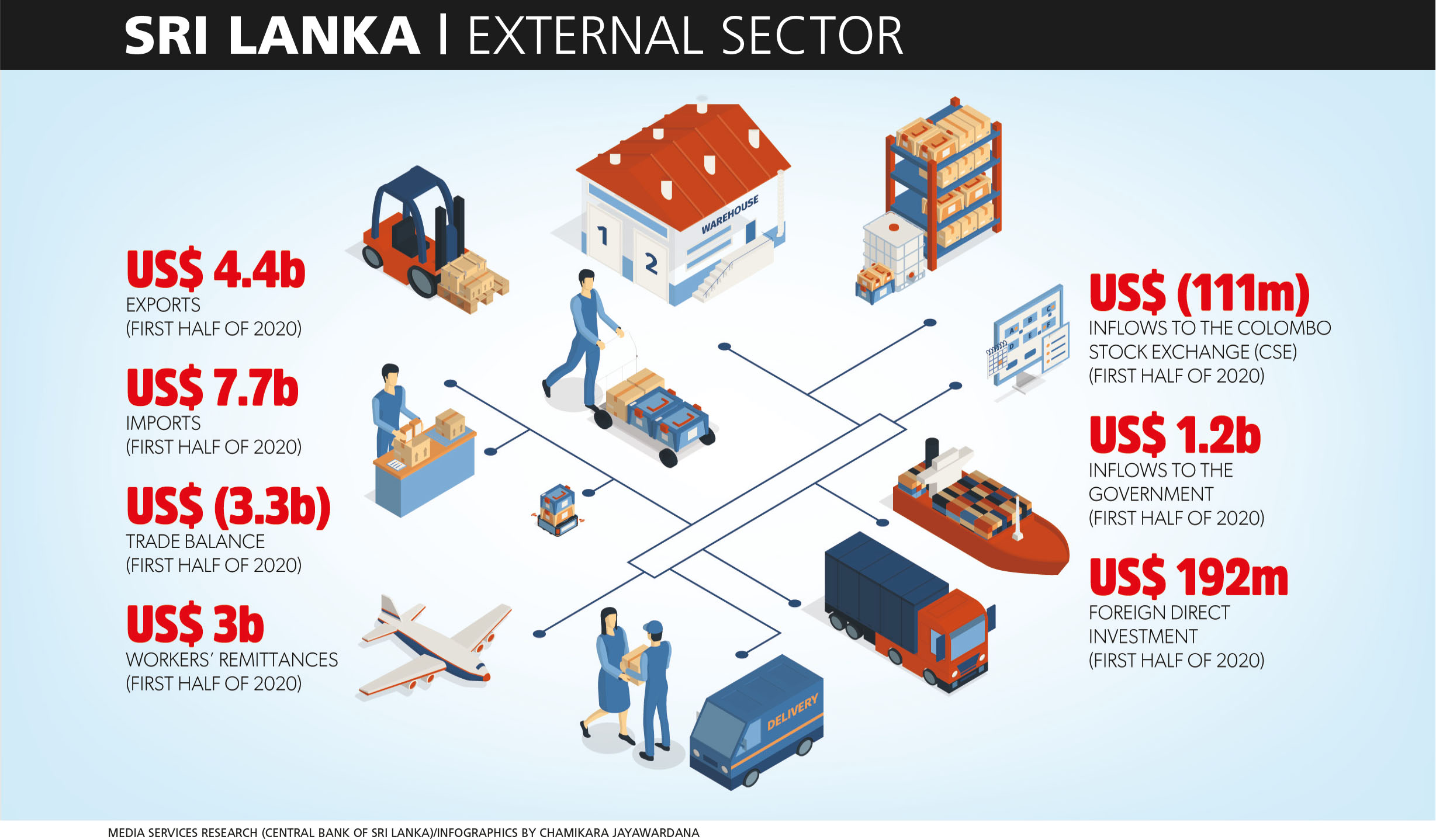 "And when that happens, everyone will be impacted. For Sri Lanka, due to years of running twin deficits on the fiscal and balance of payments side, we are in a weak position. Sri Lanka cannot extend a substantial relief package to vulnerable segments as it has no reserves to deal with such a crisis to minimise the negative economic fallout it's likely to face in the near future," Shah cautions.
One factor that might be in Sri Lanka's favour on this occasion is that its integration with global trade, commerce and money markets is not as great as other Southeast Asian countries. Since it is slightly isolated in that sense, Shah believes that Sri Lanka may escape the worst of the economic crisis.
Looking ahead, he feels that "the real challenge will be to ramp up exports since ours is an import dependent nation. Exports should at least match imports in dollar terms because many of the forex problems including debt repayment will then ease up."
Although Sri Lanka boasts a low unemployment rate, Shah points out that unemployment in the 18 to 25 age group is relatively high, which means many are unemployed or even underemployed.
POST-COVID PLAN Together with export development, Sri Lanka needs to attract foreign investments to resolve its economic challenges but Shah ponders: "In a pandemic situation that is impacting the entire world, how you can ramp up exports and investments is a question mark."
COVID-19 has affected more than 200 countries and territories around the world. And the UN forecasts that foreign direct investments (FDI) could fall to their lowest levels since the 2008/09 global financial crisis.
Exports, investments, state owned entity (SOE) reform and better infrastructure are needed – and in a pandemic scenario, it will become more challenging. As long as companies have reserves to get by under depressed conditions for a year or so, they will come out at the other end.
According to Shah, "if a company is well managed, it would have the reserves and the will to find its way through a bad period. After withstanding a 26 year war, and having operated under inconsistent policy frameworks, very high interest rates and high inflationary conditions, Sri Lanka's private sector has learnt to deal with shocks of all kinds. The ability to deal with shocks is within us."
"From the country's economic perspective, we have very limited space to deal with the COVID-19 challenge – and the things we need to do to overcome it will be hard to come by due to the global situation. This puts us in a very challenging situation," he concedes.
While Shah is hopeful that the government will expedite the response to resolve the economic fallout, it's essential to have wider consultation and sufficient debate around the options available so that the final decision is the right one. The private sector needs to be a stakeholder in that process, he stresses.
His advice to businesses of all sizes is to plan for a worst case scenario and be prudent in managing expenses as it's just as well if your plan is proved wrong. The announcement of a safe vaccine will most certainly turn the tide for economies and inject a much needed dose of optimism for the entire world.

The interviewee is a Director and the Chief Executive Officer of Lion Brewery (Ceylon)