LAUGFS
Celebrate the Festive Season with "Super Avurudu" at LAUGFS Supermarkets
LAUGFS Supermarkets is celebrating this Avurudu season with "Super Avurudu", offering exciting seasonal offers for its valuable customers. More than 350 products will be on offer during the month of April across the Supermarket chain together with a range of promotional tie-ups with bank partners to reward the customers during this festive season.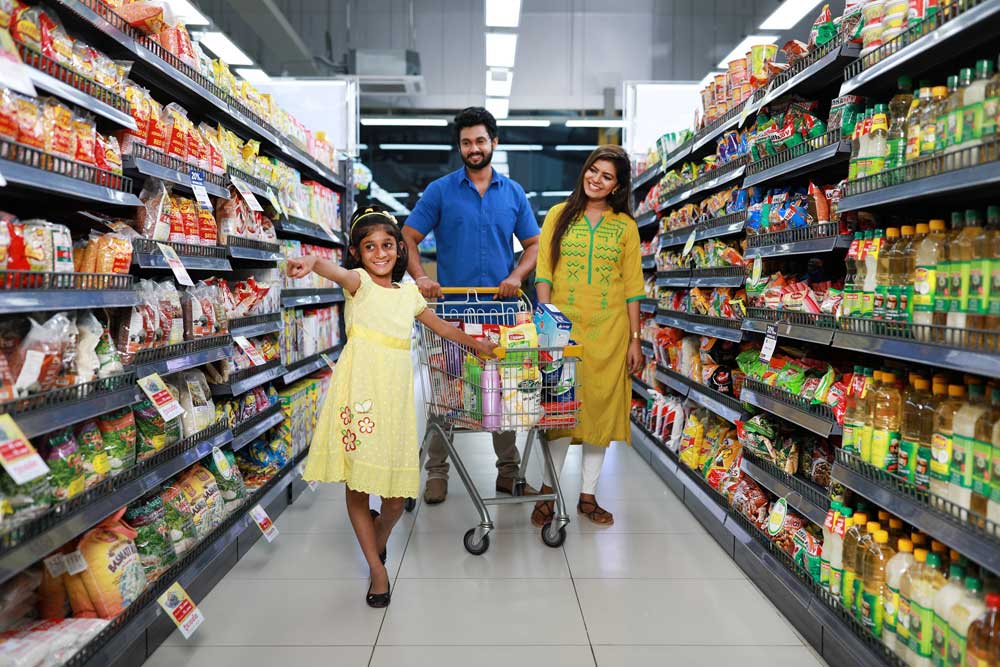 LAUGFS ONE cardholders shopping for a value of Rs. 1000 with two nominated brands will be eligible to receive two products at a 50% discount, while shopping for Rs. 2000 with two nominated brands will make them eligible for three products at a 50% discount.  In addition to this, customers shopping for a value of Rs. 3000 inclusive of two nominated brands will receive a 50% concession on four items. Further, this 50% discount promotion will be offered for a selected range of 10 products every week. LAUGFS Super also announced that LAUGFS ONE loyalty cards will be distributed to customers free of charge exclusively for this period to ensure that they receive the best discounts when they visit the LAUGFS Supermarkets outlets for their shopping needs during the New Year.
LAUGFS Supermarkets has teamed up with a range of brands such as Anchor, Freelan, Sunlight, Vim, Lifebouy, Sunsilk, Elephant House, Imorich, Clogard, Velvet, Kellogg's, San Remo, Happy Cow, Harpic, Lysol and Kohomba to extend this offer to their customers. In addition to this, the company has also tied up with more than six banking partners to bring the best of seasonal offers to their customers at the supermarkets.
Commenting on this seasonal campaign, LAUGFS Supermarkets Chief Executive Officer Mr. Murad Rahimdeen stated, "Being a trusted brand in Sri Lanka for over a decade, we always aim to treat our customers to an exciting shopping experience. With the Avurudu season just around the corner, we have made plans to extend many seasonal discounts and offers to our valued customers. As their preferred shopping destination, we are creating this unique experience at our outlets so that they can enjoy many instant rewards and benefits amidst the festivities this New Year."
Since the supermarket chain was revamped as LAUGFS Super and LAUGFS SuperMart, the company has been strengthening its commitment towards providing customers with a more refreshing experience. The supermarket chain also features its very own Crimson Bakeries and Medz Pharmacies, while catering to a broad spectrum of every-day customer needs such as utility bill payment facilities, providing continued convenience to its customers. Having pioneered the 24 hour supermarket retailing concept for the first time in Sri Lanka, today it serves more than 600,000 customers across Colombo and its suburbs.
LAUGFS is one of the largest diversified business conglomerates and a trusted name in Sri Lanka. Founded in 1995, LAUGFS today has expanded across 20 industries in Sri Lanka and overseas, establishing a strong presence as a leader and pioneer in the power and energy, retail, industrial, services, leisure and logistics sectors. With over 4,000 employees and an annual turnover exceeding Rs. 37 billion, LAUGFS continues to expand and empower millions as a trusted Sri Lankan brand.