LSEG
British High Commissioner to Sri Lanka visits LSEG Sri Lanka 
Meets with leadership teams
Briefed on Group's contribution to industry and economy
Colombo, Sri Lanka – A delegation led by British High Commissioner to Sri Lanka and Ambassador to Maldives, H.E. James Dauris visited London Stock Exchange Group (LSEG) Sri Lanka at the Group's facility in Trace Expert City, Colombo 10. The High Commissioner was welcomed by Dee Liyanwela, Head of LSEG Sri Lanka along with members of the leadership team.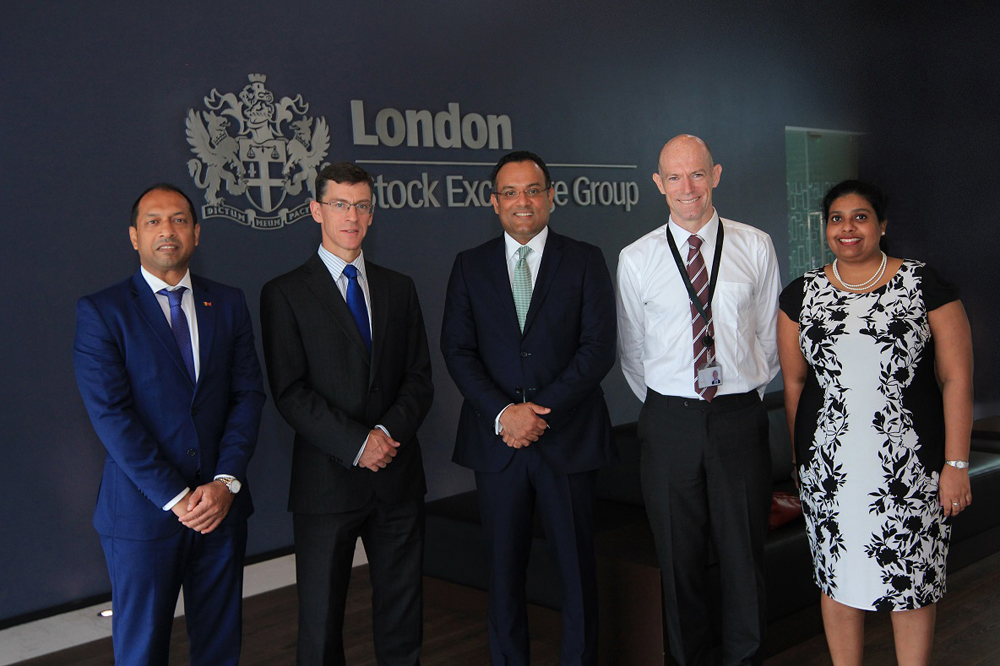 This was the High Commissioner's first visit to the UK-based Group's facility in Colombo, where he was briefed on LSEG's Sri Lanka business and contribution to the economy. High Commissioner H.E. Dauris met with several teams and was given a detailed description of the Group's different business entities.
Mr. James Dauris said, "I'm very happy to see the success of LSEG and the growth its operations in Sri Lanka are enjoying. LSEG Sri Lanka is a great example of the potential the Sri Lankan corporate sector has to offer and of the technical and investment advantages that come from this sort of investment and collaboration."
Dee Liyanwela, Head of LSEG in Sri Lanka said, "It is an honour to have the High Commissioner visit our facility. He understood the Group's business strategy and how we are creating employment here through work we are doing for clients around the world. We discussed opportunities for LSEG's growth in Sri Lanka and how the British High Commission can assist us."
LSEG is a leading organisation in Sri Lanka's technology solutions industry. It has expanded its operations in technology based business services with the opening of its facilities in Colombo 10 and Colombo 04. LSEG attracts some of the best talent in the technology and business services sector and has contributed to the local economy by creating over 500 jobs, many of them highly skilled. With the recent opening of its new strategic hub in the heart of Colombo, LSEG is well-placed to build upon the existing operations and deliver services across the Group's global operating entities.