ARC
Sri Lanka Telecom wins three awards at the 32nd International ARC Awards
Sri Lanka Telecom (SLT), the National ICT Solutions Provider in the country was the proud winner of three awards for the company's Annual Report 2017 at the prestigious International ARC Awards 2018, held in Hamberg, Germany recently. Mr. Mahesh Athukorale, Company Secretary and Mr. Rohana Ellawala, General Manager / Corporate Relations were present at the ceremony and received the awards on behalf of SLT.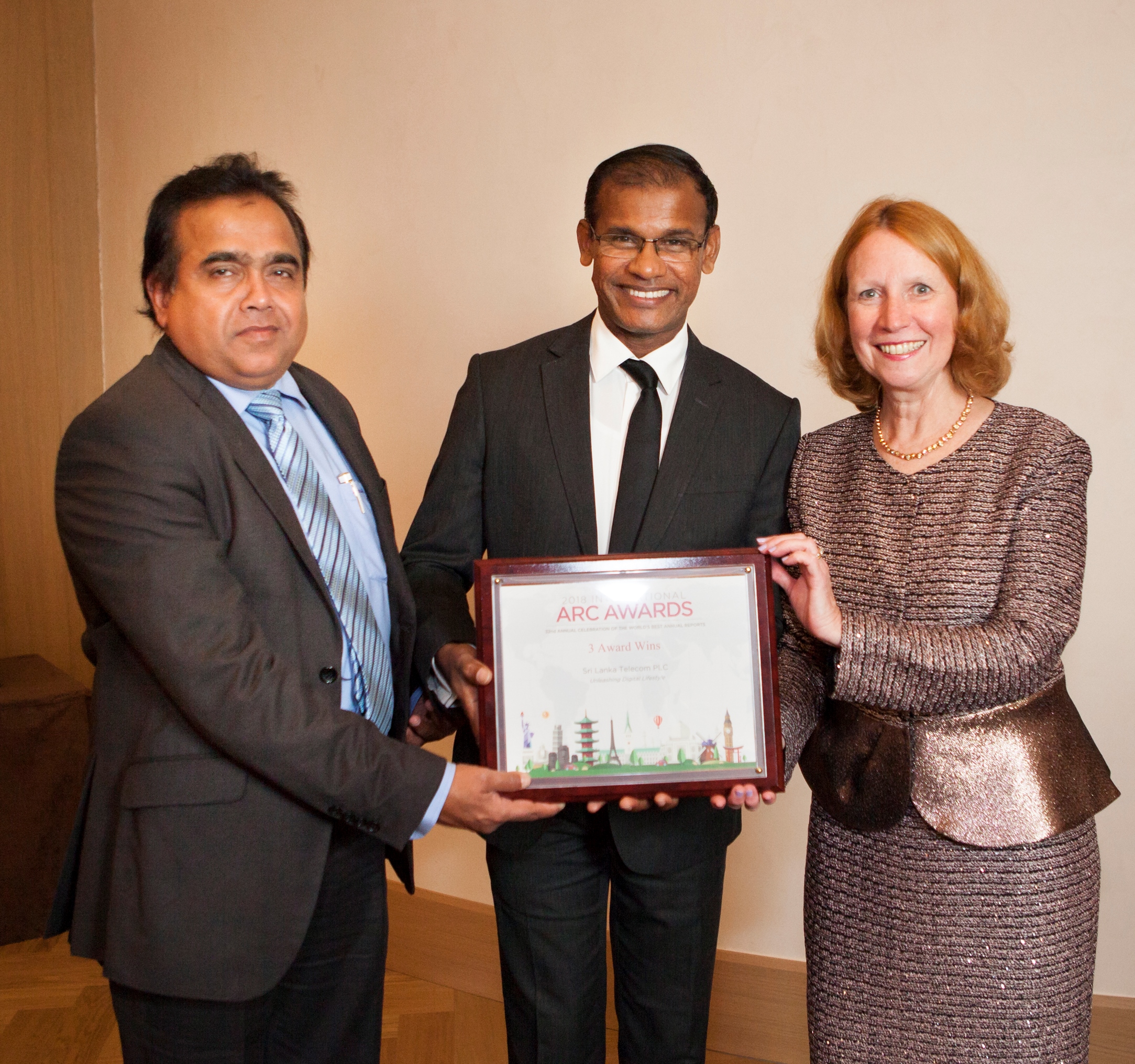 SLT's Annual Report 2017 won category awards as follows: Silver Award under the Specialized Annual Report: Integrated Annual Report & CSR category; Bronze Award under the Interior Design: Telecommunications category; and the Honours under the Written Text: Telecommunications category.
SLT annual reports have been recognized by the International ARC Awards during several years for its high reporting standards, with this being the third year in a row that the company's annual report is being recognized and awarded by this globally recognized awarding body. The company's annual report 2016 received two awards at the International ARC Awards 2017: Bronze Winner – Concept Photography Telecommunication Sector – 2017; and Honours – Concept Design Telecommunication Sector 2017.
The International ARC Awards is a globally recognized, prestigious awarding scheme, that has been rewarding excellence in annual reporting for the past 32 years. Through the years, it has earned the reputation of being the "Academy Awards of Annual Reports". Accountability, ethical standards, and transparency are the hallmarks of the competition which have earned the awarding scheme the trust of the annual report industry. The competition is open to a wide range of organizations including corporations, small companies, government agencies, non-profit organizations and associations, as well as agencies and individuals involved in producing annual reports.