COMMERCIAL BANK
All-night pirith and alms giving to mark ComBank's 100th anniversary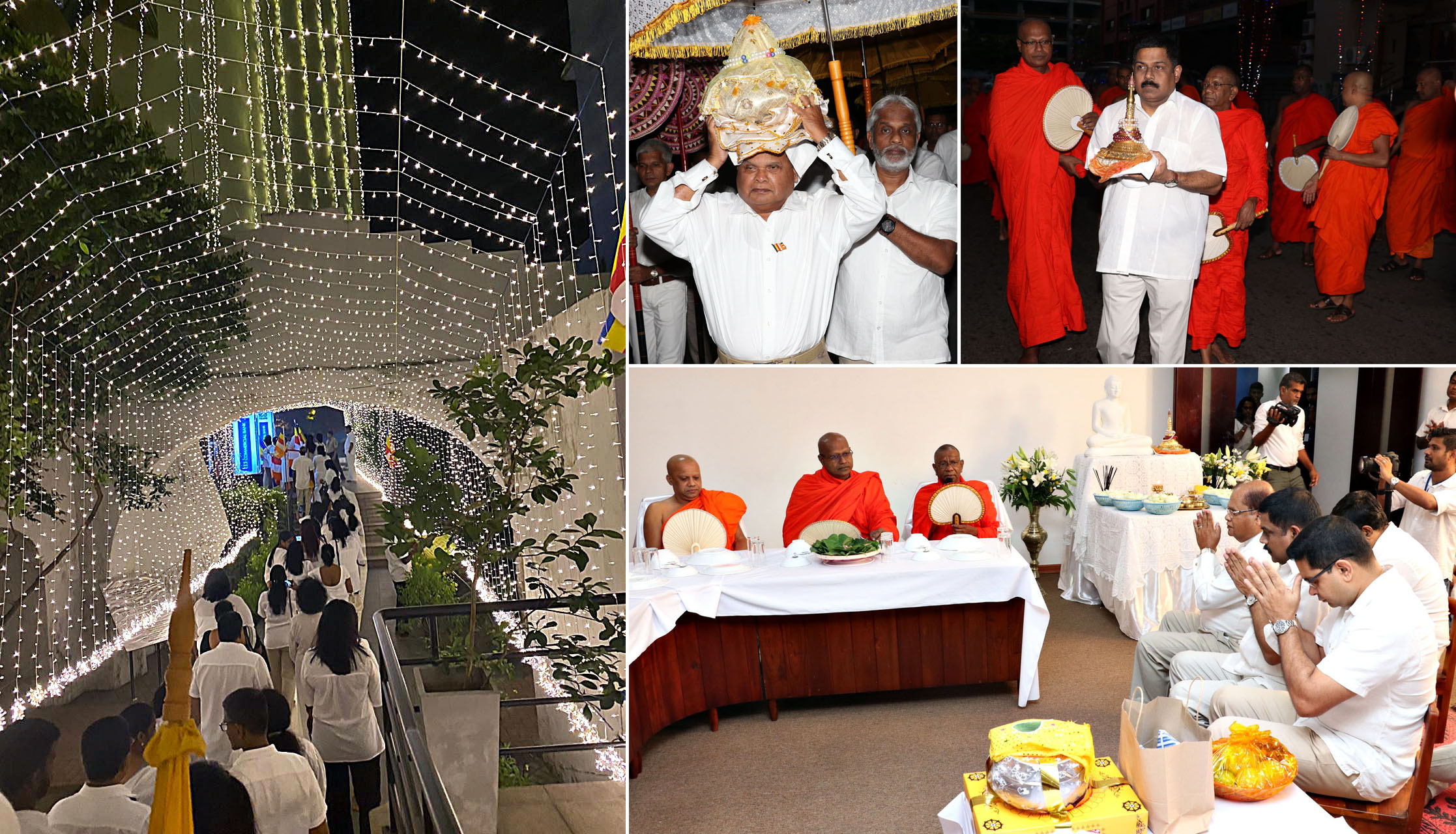 An all-night pirith ceremony followed by an alms giving was held at the head office of the Commercial Bank of Ceylon as the first in a series of religious observances to mark the 100th anniversary of the country's largest private bank. The Bank's Chairman Mr Dharma Dheerasinghe, Managing Director Mr S. Renganathan, Chief Operating Officer Mr Sanath Manatunge, directors, senior management and staff members from branches around the country and head office departments participated in the ceremony.
The religious ceremonies are organised to invoke blessings on the customers and staff of Commercial Bank as well as on the country and its people, the Bank said.
A full calendar of events is in place for the year ahead to fittingly celebrate Commercial Bank's centenary and its commitment to the people of Sri Lanka. Highlights include religious ceremonies representing the four major denominational faiths in the country; events to facilitate felicitate stakeholders, a country-wide community initiative that will benefit 100 schools and a large scale reforestation project.