A REVIEW OF ICONIC GALAXY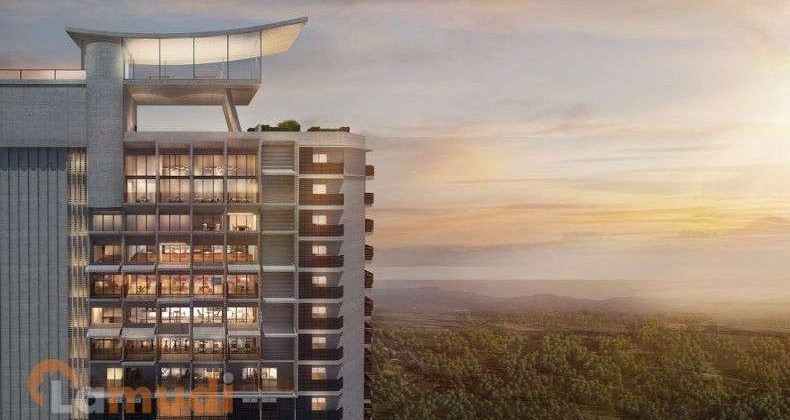 The remarkable sight of luxury living by Iconic Galaxy residencies is located in the heart of the administrative capital of Sri Lanka, Rajagiriya. This apartment complex pushes the boundaries with its 33-storey, 258-unit tower, offering double-height arrival lobbies, a revolutionary rooftop garden and a sight unmatched by its competitors. However, if you're a prospective property hunter with a few extra bucks to spare, should you be spending your money on an apartment from this high-rise complex? Let's take a look and see whether the Iconic Galaxy is worth your money.
First things first, Iconic Galaxy luxury residential complex tries their best to stand out from the crowd and as such, offers you an all in one package in a highly desirable neighbourhood. It is only a few hundred meters away from the Rajagiriya junction and only two kilometres away from the sole railway station in the region, located just off the main Cotta road.
According to a report by global research and consultancy firms, KPMG and Research Intelligence Unit (RIU), the region of Rajagiriya is comprised of international level schools, hospitals, luxury hotels, retail destinations and fine dining restaurants. Apart from the assortment of amenities that are available for the residents of Rajagiriya, it also has a new upcoming highway system built by the Ministry of Megapolis and Western Development. These developments are expected to give the residents of this region an even better connectivity to the city of Colombo, the commercial capital of Sri Lanka, as well as the Bandaranaike International Airport and the southern expressway.
Nevertheless, its unique location is not the only exceptional feature offered by the Iconic Galaxy. In fact, this apartment complex offers residences with one to five bedroom air-conditioned homes with a glass-enclosed double-height arrival lobby, a modular kitchen and a living and dining area that has a sun-deck and open views.
Iconic Galaxy also comes with a glass-walled club & spa complex for relaxation, a banquet hall, an in-house mini supermarket, modern fitness facilities, swimming pool, sports courts, special hanging commons, a rooftop observatory, a crèche and a special play zone for your kids and even serviced guest rooms, just like in a five-star hotel.
If you thought that's all, there's actually more. They also offer professional security services, CCTV and high-tech vehicle screening to guarantee your safety, covered parking, a powered car wash as well as a laundry collection point and on-site ATMs for convenience.
The one of a kind rooftop-hanging gardens or meditation gardens as Iconic Galaxy calls it, is also a positive point that you should consider if you're interested in environmental protection and long-term sustainability. The seven uniquely designed rooftop gardens are built on a rising tier shape layout. Each garden offers you its own distinctive theme and attractions to make you feel closer to nature. These meditation gardens also comprise of lotus ponds, topiary maze, a cafe and an amphitheatre. It allows you to socialise with your loved ones after a busy week at work. To top it off, the rooftop garden area also comes with a special zone for your children to have fun with slides, swings, jungle gym and sand pits. It is the ideal children's play garden to let your kids' loose.
So, what's our final verdict? Do we think that you should buy an apartment from this Iconic Galaxy luxury apartment complex at Rajagiriya? Well, we think the answer is obvious. Besides, the internationally acclaimed Sri Lankan actress Jacqueline Fernandez thinks so too.