THE ECONOMY
TEPID OUTLOOK FOR THE ECONOMY
Corporates do not appear to be overly upbeat about an economic turnaround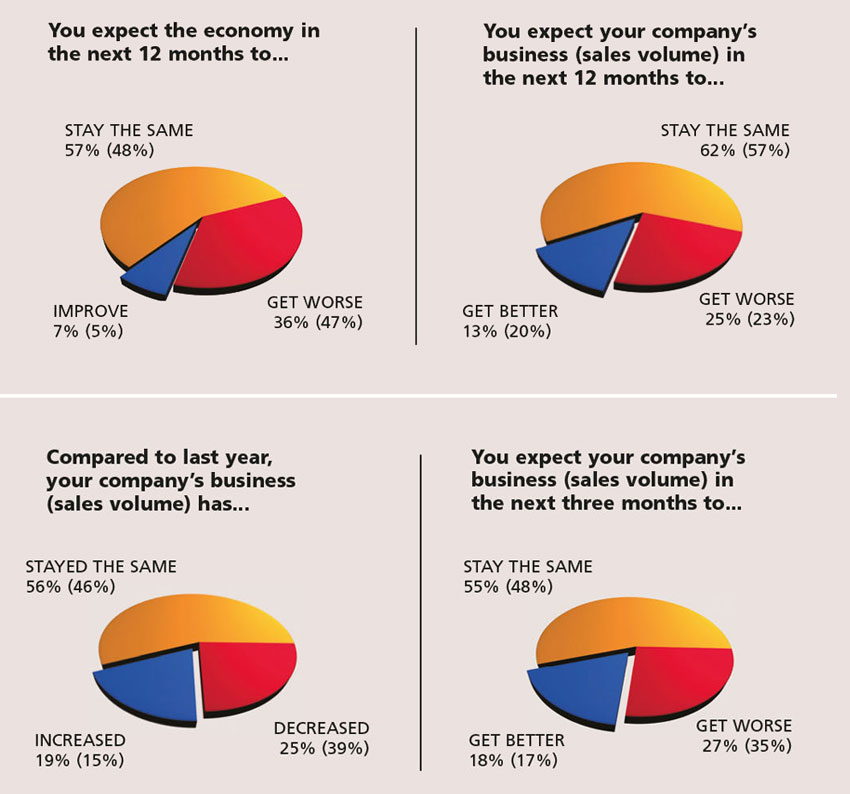 Sri Lanka's economy would grow by 3.7 percent in the first quarter of this year, according to Governor of the Central Bank of Sri Lanka Dr. Indrajit Coomaraswamy who also told reporters that "growth will be supported by the services sector but is still below potential."
The Monetary Board of the Central Bank decided to maintain its policy rates on the back of a previous decision to end tightening with Coomaraswamy saying "it's still too early to see the impact of relaxation. The overarching objective was to give a signal that the tightening bias was over and policy was moving to a neutral space."
Meanwhile, the IMF projects the national economy to grow by four percent in 2018 compared to the 16 year low in the previous year. It is also calling for further reform of state owned enterprises to safeguard against fiscal risks as well as external shocks.
THE ECONOMY The general sentiment with respect to the economy remains largely the same as in the previous month. Seven percent of respondents to the latest LMD-Nielsen Business Confidence Index (BCI) survey say the economy will improve in the next 12 months whereas 57 percent (versus 48% in the prior month) expect conditions to 'stay the same' and slightly over a third (down from 47% in April) feel that the economy will worsen.
According to one survey respondent, "there is a lot of uncertainty about the economy in the minds of people and businesses."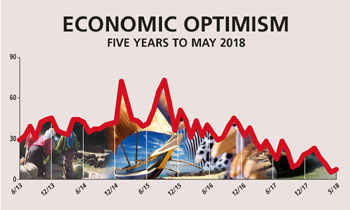 On the other hand, another businessperson points out that "the tourism industry is one of the few industries that have not experienced a negative impact due to the current economic climate. Tourist arrivals have witnessed an increase compared to the same period last year."
BIZ PROSPECTS Short-term prospects for business also remain similar to April with 18 percent of survey participants saying there will be an improvement in the next three months.
However, the long-term outlook sees a decline with a mere 13 percent (compared to a fifth in the previous month) of corporate executives expecting sales volumes to improve over the 12 months ahead.
INVESTMENT Half of all businesspeople surveyed are sceptical about the prevailing investment climate in the country. Conversely, only six percent view the investment landscape in a positive light while the rest (44%) are of the opinion that conditions are 'fair.'
Painting a rather gloomy picture, one corporate executive observes: "It is difficult to see any improvement in the investment climate over the coming months due to the constant political fluctuations and economic instability. The government doesn't seem to have a definite plan to take the country forward."
"People need to have money to be able to invest; and with the economy in such an unstable state, no one is willing to do so," asserts another respondent.
WORKFORCE There seems to also be a general aversion to expanding the workforce with more than eight in 10 of those polled stating that they would look to maintain their employee numbers while two percent reveal plans to retrench staff.
– LMD