SPEXBAY
Spexbay storms Borella with affordable, hi-fashion eyewear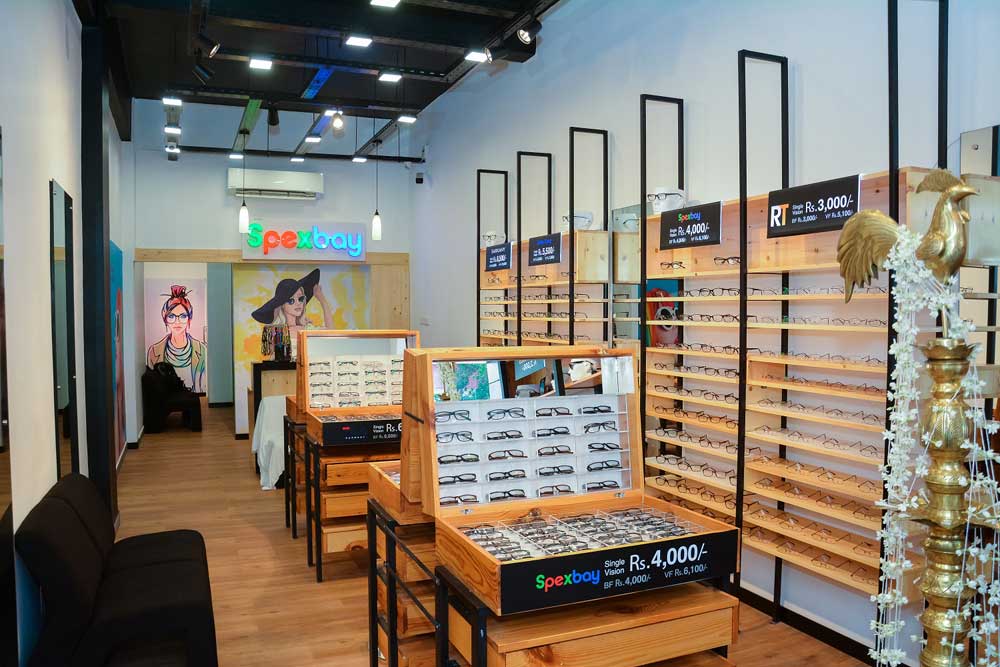 26th September 2019 Colombo: In an expansion mode, the revolutionary eyewear brand, Spexbay opened its third store in Borella on 26th September. Establishing its credentials as an accessible, fashionable and youthful brand, Spexbay's inclusive approach empowers each and every one to afford fashionable eyewear at attractive price points. The new Borella branch will feature popular brands RT, Polarsun, Vintage, Jhon Leng, Sarkany, FILA, CUVIS and Jasper. Spexbay's products portfolio consists of eye testing, spectacles, sunglasses and contact lenses, with specialty lenses manufactured and supplied by a Chinese company.
Led by a vision to bring quality eyewear to a broader and young audience in a market dominated by the two extremes of expensive brands or low quality eyewear, Spexbay has taken the middle path, offering quality at affordable prices, putting fashionable eyewear in everyone's reach in an inclusive manner.
As a key commercial and transport hub in the city, Borella is a hive of activity and the entry of Spexbay in the conveniently-located area will make the brand even more accessible to those seeking eyewear. The Spexbay Borella Branch will be located at No: 889, Maradana Road, Punchi Borella. Customers can contact the store on Telephone: 011 2056526 or via Email: borella@spexbay.com
Spexbay is also offering customers the options to purchase its products online via VISA or Mastercard, or via Mobile, through Mcash, EzCash and Sampath Pay app. Going a step further to offer convenience to customers, Spexbay also offers Cash on Delivery.