SLT
Special Recognition award to Sri Lanka Telecom at the Sri Lanka Print Awards 2020 – National Print Conference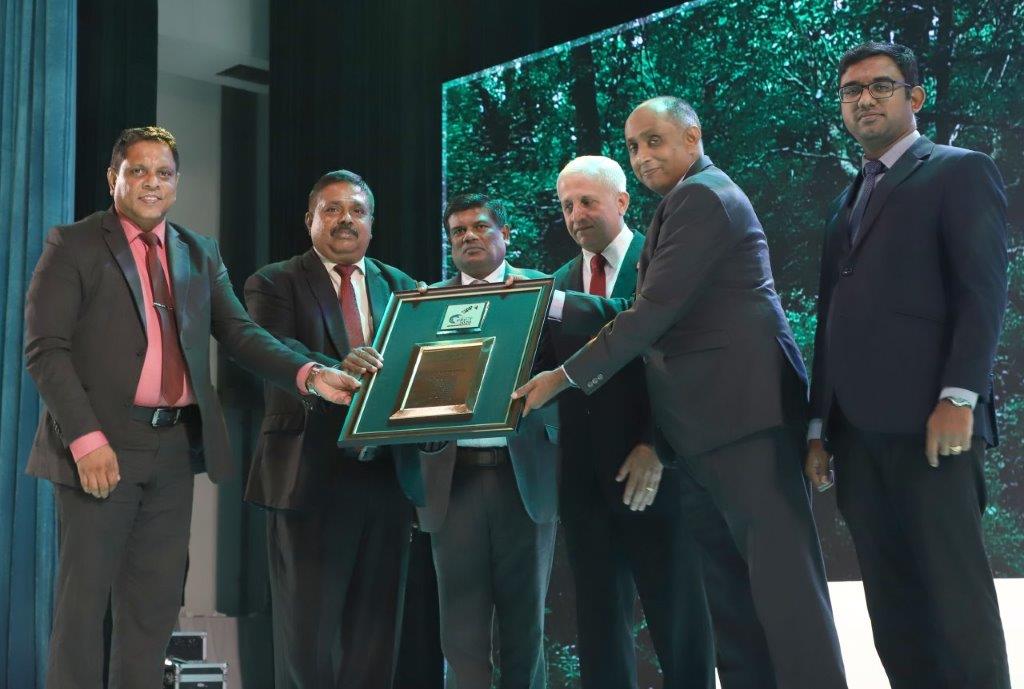 SLT RAINBOW PAGES – The national Business Directory was rewarded for being one of the largest contributors to the Printing industry in Sri Lanka, and for printing and publishing the Single largest book for the last 15 years.
SLT RAINBOW PAGES had a humble beginning in 2002 to comply with license conditions stipulated according to the Telecom Act. By starting the printing process locally, it not only created opportunities for local businesses, but also generated substantial employment and detained valuable financial resources within the island that would have otherwise been drained out of the country.
SLT Rainbow Pages, The National Business Directory published by SLT Digital Info Services (Pvt) Ltd (SLTDS), was recognized by the Sri Lanka Association of Printers (SLAP) as the major contributor in the printing industry, especially in terms of producing the single largest print order for a single publication, annually for over 15 years, using Sri Lankan expertise and capabilities. The Sri Lanka Print Awards 2020 – National Print Conference was held in March, 2020 at the BMICH.
Sri Lanka Association of Printers (SLAP) is the authoritative body representing the interests of the printing community in Sri Lanka. SLAP's mission is to enrich the passage and growth of Printing, Packaging, Graphic and Media Industries in Sri Lanka, equipped with the evolving technological advancements, skillful core competencies and talent for innovation creating modern trends.
The SLT Rainbow Pages Business Directory holds the unique position of being Sri Lanka's only National Business Directory featuring over 6000 business organizations, over 1300 product and service categories, and it represents all the economic sectors including government institutions and religious places.
Apart from the 'print' version, this directory information base can be accessed via a range of cutting-edge 'digital directory products' such as rainbowpages.lk, Mobile optimized website, Mobile App, Directory CD and the 24-hr Call Centre service (SLT 1212 & Mobile 444), which have been introduced to address the evolving needs of people and organizations.
The SLT Rainbow Pages National Business Directory has been recommended by the Government of Sri Lanka to all government institutions to be referred to when calling for quotations, thus offering an advantage to suppliers who are registered on SLT Rainbow Pages. The National Business Directory is published annually by SLT Digital Info Services (Pvt) Ltd, a fully-owned subsidiary of Sri Lanka Telecom PLC.
Mr. Malraj Balapitiya, Chief Executive Officer, SLT Digital Info Services (Pvt) Ltd. stated, "Even in the internet dominated world, 'SLT Rainbow Pages' still continues to be in the business of connecting enterprises with customers locally as well as globally, with continued improvements and value creation. We still see the potential in publishing the National Business Directory information as a service to businesses and its users. In order to meet the demand for modern day business information, we have made every possible effort to improve the accessibility to the SLT Rainbow Pages information base."
Photo caption: Mr. Malraj Balapitiya, CEO of SLT Digital Info Services (Pvt) Ltd receiving the Special Recognition award to Sri Lanka Telecom from Mr. Delan Silva, President of the Executive committee – SLAP. At left Mr Upul Manchanayaka, GM (IT & Operations) of SLT Digital Info Services (Pvt) Ltd and other representatives of the SLAP were also present.