RIU
RIU MACROECONOMY SERIES: REPORT FOCUSING ON EXCISE TAXATION and a case study on TOBACCO TAXATION
First ever economic report to focus on taxation in this industry
RIU also launches pioneering Thinking Citizen Platform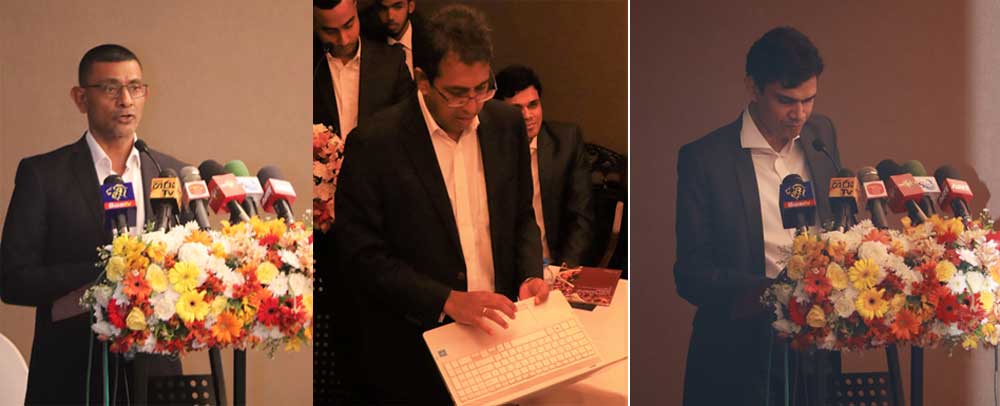 September 23rd 2019 Colombo Sri Lanka: Having always focused on influential economic sectors that drive the national economy in its regular economic forums, RIU Sri Lanka launched its first ever economic report focusing on tobacco taxation this week.  Targeting policy makers who are key to decision making in mapping a progressive economic journey for the country, this pioneering focus on tobacco taxation delves in depth into the impacts of the current tobacco tax regime. Guest of honour at the event was Minister of Economic Reforms and Public Distribution Dr Harsha De Silva who also launched the Thinking Citizen Platform, developed by RIU Sri Lanka.
The Thinking Citizen Platform is a public online forum that will discuss controversial issues or those that receive less attention in mainstream media, giving society a voice and a presence to discuss topics of vital social and economic interest.
"Taxation is a vital component of the fiscal policy in any country," explained CEO of RIU Sri Lanka Roshan Madawela.  "Given the significant fiscal deficit in Sri Lanka, closing this deficit is a priority for the government.  Taxation is key to making this happen.  Recognising this, the RIU Economic Forum and our Report is focusing on the country's performance in relation to the taxation policy."  He expanded that this year RIU Sri Lanka placed the spotlight on an industry sector that is highly influential in the economic framework but is less discussed due to the market environment it operates in.  "We intend having a series of presentations to relevant stakeholders, including policy makers which shed light on the impacts of taxation in the macro picture."
The report launched at the event presents a case study of the tobacco industry, which along with petroleum, vehicle import tax and alcohol are the top contributors to Excise Tax.   The research shows that the illicit cigarette industry has grown at an alarming rate over the past 2-3 years and currently accounts for 21% of cigarette consumption in the country.  Apart from the dangers to health and the connection to criminality, this trends represents a loss of between LKR15 -20 billion to the government in terms of tax revenue.  The current tax policy in this industry has also resulted in a massive hike of 132% in the consumption of beedi while the consumption of legal cigarettes has declined by 28%.
The RIU Economic Report is available online on https://www.riunit.com
A panel discussion focusing on the findings of the report was moderated by CEO of RIU Sri Lanka Roshan Madawela. RIU Sri Lanka Economist Lalinda Sugathadasa, Economist and Minister Dr. Harsha de Silva, Chief Operating Officer of Advacata Dhananath Fernando, Former Head of HDFC Maldives and Consultant RIU Sri Lanka Dr. Priyanka Beddevithanna and CEO of Lion Brewery PLC and Past Chairman of the Ceylon Chamber of Commerce Suresh K Shah joined in as panelists.