RENTING HOUSES IN KESBEWA:
Renting houses in Kesbewa: Why You Should Consider Living in This City
Located within the Colombo district and 20 kilometres towards the south of Colombo city limits, Keswaba is a rising residential city which is currently gaining an unprecedented growth in terms of obtaining houses for rent.
Want to know why? Here are some of the factors that makes the city of Kesbewa irresistible to the average property seeker.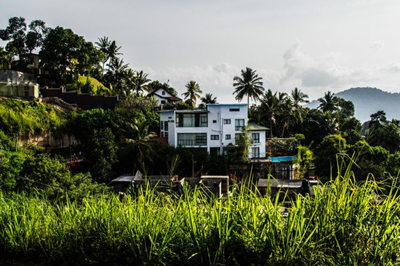 High quality urban amenities
Essential amenities that you can expect from a well-rounded Sri Lankan city are seen in Kesbewa. For example, basic facilities such as banks, post office and supermarkets are widely found in the heart of the Kewsbewa town.
Apart from that, the Lanka Filling Station in Kesbewa, fitness centres, many restaurants and shopping centres, religious institutes, healthcare centres and recreational areas such as the Batuwandara Suhada playground are available close to hand.
Relative proximity to Colombo and the ease of traveling
In terms of transportation, the distance between the Kesbewa junction and the Fort Railway Station in Colombo is only around 22 kilometers which means a typical journey without traffic will take you less than 30 minutes to reach the country's commercial capital, Colombo. In addition to this, two main roads, the 120-bus route connecting Colombo and Horana, and the 255-bus route connecting Mount Lavinia and Kottawa, both run through Piliyandala.
Kesbewa is surrounded by prominent cities such as Moratuwa, Dehiwala-Mount Lavinia, Maharagama, Piliyandala and Panadura as well as the Kahathuduwa Interchange of the Southern Expressway. As a result, it is well connected to the rest of the country.
Educational facilities
A surprising number of educational institutes are seen in Kesbewa. These include public schools such as Batuwandara Vidyalaya, Ananda Samarakoon Maha Vidyalaya and private schools such as Hermann Gmeiner College and Guidance International Junior School. It also has a few higher educational institutes such as the Kotelawala Defence University Faculty of Allied Health Sciences, National Transport Medical Institute and the Astronomy & Space Study Centre.
Healthcare facilities
Kesbewa is home to a wide variety of health care facilities. These include both government and private medical facilities, Western and Ayurveda facilities such as the Pilapitiya Ayurveda, Elderly care institutesand also high quality animal health care institutes. Some of these institutions are namely, KDU Teaching Hospital, Jamburaliya Ayurveda Hospital, Maternal and Child Health Clinic Jamburaliya, and the District Hospital Wethara.
Affordable properties
One of the main reasons why residential properties in Kesbewa have noticed a high demand is due to their relatively affordable price range for buying as well as for renting. When it comes to renting houses, the property portfolio spans from mid-range single story/two story houses to luxury single/ two story houses as well as annexes. These houses are designed to cater both single families and multi families as well as students and working individuals.
Based on the number of properties listed in this region, a mid-range rental house of about two bedrooms with basic facilities such as attached bathrooms, kitchen, living area, garden space, parking space, grilled doors and windows indicate an average monthly rental of LKR 17,000 – LKR 20,000.
Luxury rental houses with the above mentioned facilities and other advanced facilities can be obtained at an average monthly rental starting from LKR 50,000.
Check out the wide variety of properties in Kesbawa
If you want to learn more about renting properties, check out our blog post on "Buying and Renting: The Most Affordable Areas in Sri Lanka"