LANKA PAY
Lanka Pay onboard as speaking partner of Banking, Finance and Insurance for National CXO Forum 2019.
The 4th National CXO Forum organized by the Federation of Information Technology Industry Sri Lanka (FITIS), warmly welcome Lanka Pay who has played a pivotal role in ushering the country towards a digital era by introducing faster, secure, convenient and affordable payment solutions. onboard as the speaking partner of Banking, Finance and Insurance.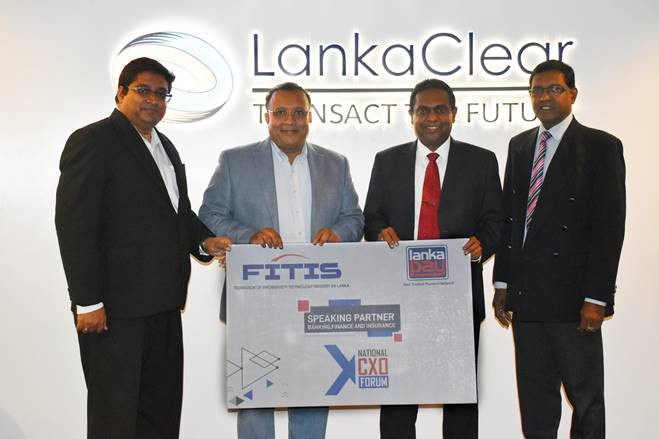 The National CXO Forum will be held on 14th March 2019 at the held from 8:00 AM to 5:00 PM at the Grand Ballroom of the Shangri-La Hotel Colombo. It will be bringing together delegates from private and government organizations in Sri Lanka to a common forum. National CXO Forum will feature insights from Leading Industry Personnel form around the world and forward-thinking disruptors, including IT and business leaders of innovative companies in the region.
At a ceremony held to present the sponsorship cheque, Lanka Clear  CEO Mr.Channa de Silva said "FITIS as the apex body of IT industry in the country for organizing an event of this nature targeting the top decision makers in organizations towards apprising them of the developments in the technology and digital spheres, and we are indeed pleased to have partnered this timely initiative."
FITIS Chairman Dr. Kithsiri Manchanayakke welcoming Lank pay onboard once again, emphasized that this was a clear indication of the confidence reposed in the Federation activities by one of Sri Lanka's National Payment Network.