EASTERN GATEWAY
PREPARE FOR TAKEOFF OR LANDING?
Zulfath Saheed has a bird's eye view of yet another international airport for Sri Lanka
In early July, it was reported that Sri Lanka would look to construct a third international airport – i.e. in addition to the existing Bandaranaike International Airport (BIA) and Mattala Rajapaksa International Airport (MRIA) – as part of a plan to turn the Trincomalee District into an 'Eastern Gateway into the Bay of Bengal.'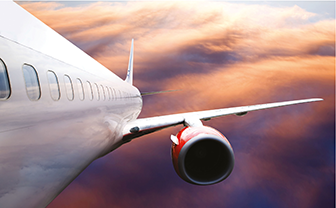 "Countries in the Bay of Bengal region will fast develop within the next 20 years. By 2050, the population in this region is expected to reach three billion. Therefore, we have to consider Trincomalee as the 'Eastern Gateway'," noted Prime Minister Ranil Wickremesinghe who recently unveiled the master plan prepared by the Ministry of Megapolis and Western Development for developing the Trincomalee District.
The programme encompasses a repositioning of Trincomalee as the 'Eastern Tourism Hub.' And it looks to achieve this by improving regional connectivity, which entails developing the Colombo-Trincomalee economic corridor as well as establishing an international airport in Hingurakgoda.
FINER DETAILS The proposed new airport comes with an estimated price tag of US$ 65 million, according to reports. This would primarily include developing the runway (which will be 2,287 metres long and 46 metres wide), as well as lighting and building the terminal to international standards. It also plans to cater to a capacity of one million passengers.
In its present form, Hingurakgoda Airport serves as a domestic aerodrome and military air base of the Sri Lanka Air Force. Also referred to as Minneriya Airport, it is considered the fourth largest in Sri Lanka and boasts the fourth longest runway in the country.

UTILITY VALUE Aviation experts have questioned the need for a third international airport in Sri Lanka especially as MRIA has proved to be a failed project and given that the 12 existing domestic airports already connect different regions of the island.
MRIA was declared open in 2013 by then President Mahinda Rajapaksa who commissioned the construction of the airport. Although several airlines flew to the airport initially, many ceased operations to Mattala on the back of low demand. At the time of writing, there are no scheduled flights from MRIA.
Earning the moniker of 'the world's emptiest airport,' MRIA has come to represent misguided policy-making of the highest order. And it is worth recalling that Mattala Airport was also part of a plan to develop the Hambantota District.
Which is why it's understandable that there are fears of the same fate awaiting any plans for a new international airport or in fact, the regional development of which it is to be a part.
SITE CONCERNS There's also some confusion as to the location of the proposed new airport. This is because Trincomalee is already home to a domestic airport in China Bay with five passenger airlines and one cargo line operating out of it.
Moreover, Batticaloa Airport – termed 'the New Gateway to Eastern Sri Lanka' – was declared reopened for civil aviation operations in March. It has a 1,066 metre long and 46 metre wide runway, and was installed with a new runway lighting system and new passenger terminal building at a cost of Rs. 1.4 billion.
A statement issued by Airport & Aviation Services, under whose purview it falls, notes that Batticaloa Airport is expected to "play a key role in promoting tourism in the Eastern Province of Sri Lanka."
BIA EXPANSION Alongside plans for a new international airport catering to the east, the interim terminal at BIA, which is scheduled to be in operation in the first quarter of next year, is expected to handle two million departures with reports pinning the cost at an estimated 19 million dollars.
Furthermore, the authorities are reportedly in talks with the Japan International Cooperation Agency (JICA) to secure a loan for constructing stage two of BIA including a second runway and terminal.
According to reports, the new terminal is anticipated to have a capacity of nine million passengers. This is set against the backdrop of Sri Lanka experiencing a surge in passenger numbers to 9.9 million last year with the airport operating at capacity out of the new terminal by 2022.
MORE QUESTIONS One concern with respect to the new airport is whether it has more to do with politics and geopolitics, as in the case of MRIA, or if it is in fact being proposed with true national development in mind.
With more elections on the cards in the not too distant future, only time will tell if the project will go through as planned, fail to live up to expectations or be relegated to history as another pipe dream.