COVER STORY
LMD EXCLUSIVE
 THE NEW NORMAL
Suren Fernando envisions the future of apparel  and exports in an increasingly dynamic and  turbulent international arena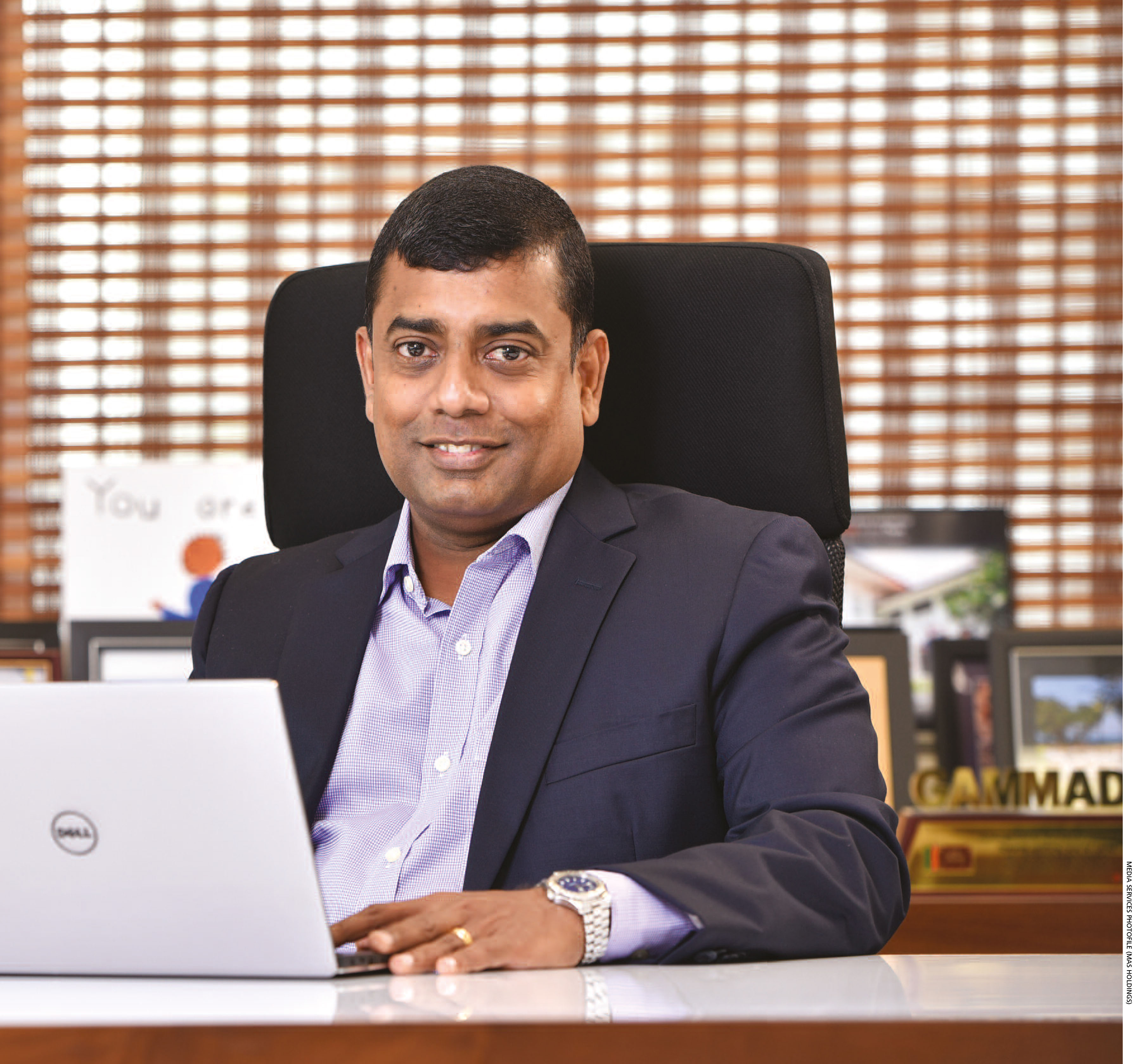 Considered a mainstay of Sri Lanka's export economy, the apparel industry has often set benchmarks for the broader manufacturing sector, boldly venturing into new destinations and exploring avenues to expand its offshore presence.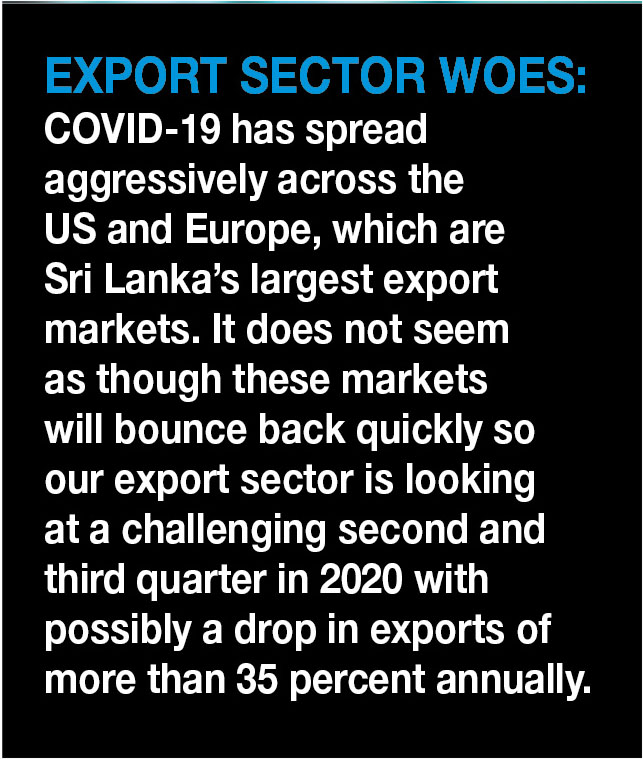 The nation is recognised for its traits of sustainability and ethical operations in the apparel industry especially com­pared to regional competitors. This in turn has garnered a global reputation for Sri Lanka's leading garment and related solutions providers.
On 1 January, Suren Fernando was appointed the CEO of MAS Holdings, evolving from his role as Chief Trans­formation Officer. Formerly the Chief Executive Officer of MAS Intimates, the largest division of the apparel conglomerate, he counts nearly two decades with the apparel behemoth.
Armed with a BSc in Engineering from the University of Moratuwa and Fellow Member of the Chartered Institute of Management Accountants (CIMA) UK, Fernando has also gained extensive overseas exposure and training.
In this exclusive interview with LMD, he focusses on the apparel industry – particularly in relation to the export sector in the midst of the COVID-19 crisis, human resources and country profile, as well as the leadership transition of an apparel giant.
Fernando also offers corporate in­sights into navigating through these unprecedented times of a global pandemic, which is likely to change the course of business the world over.
– LMD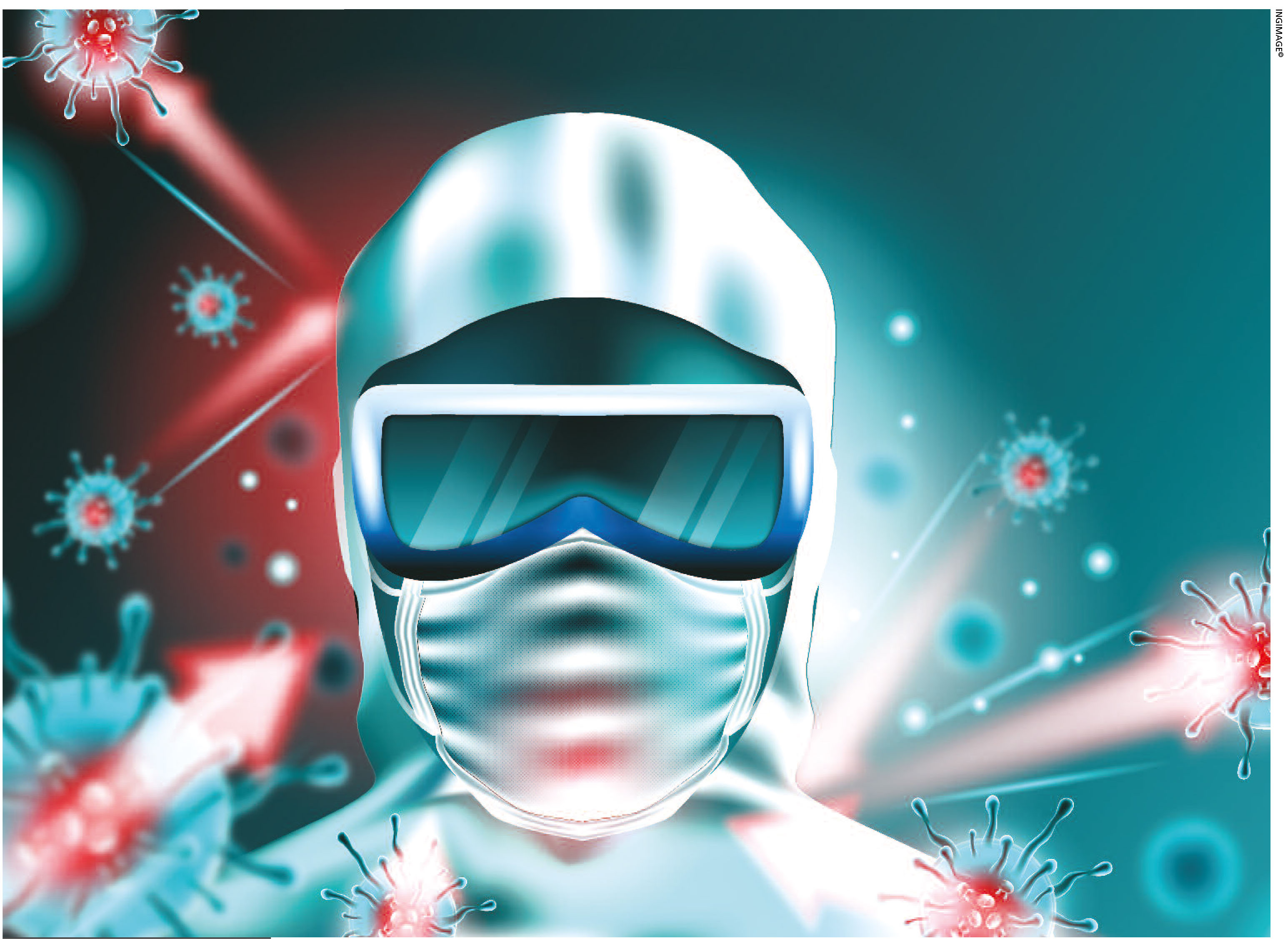 Could you provide an overview of how the coronavirus has impacted global economies, industries and supply chains?
There has been a ripple effect right from the beginning. Through January and February, everyone focussed on mitigating the impact of China's lockdown – partly due to retail closures but mostly because of the long shutdown of factories.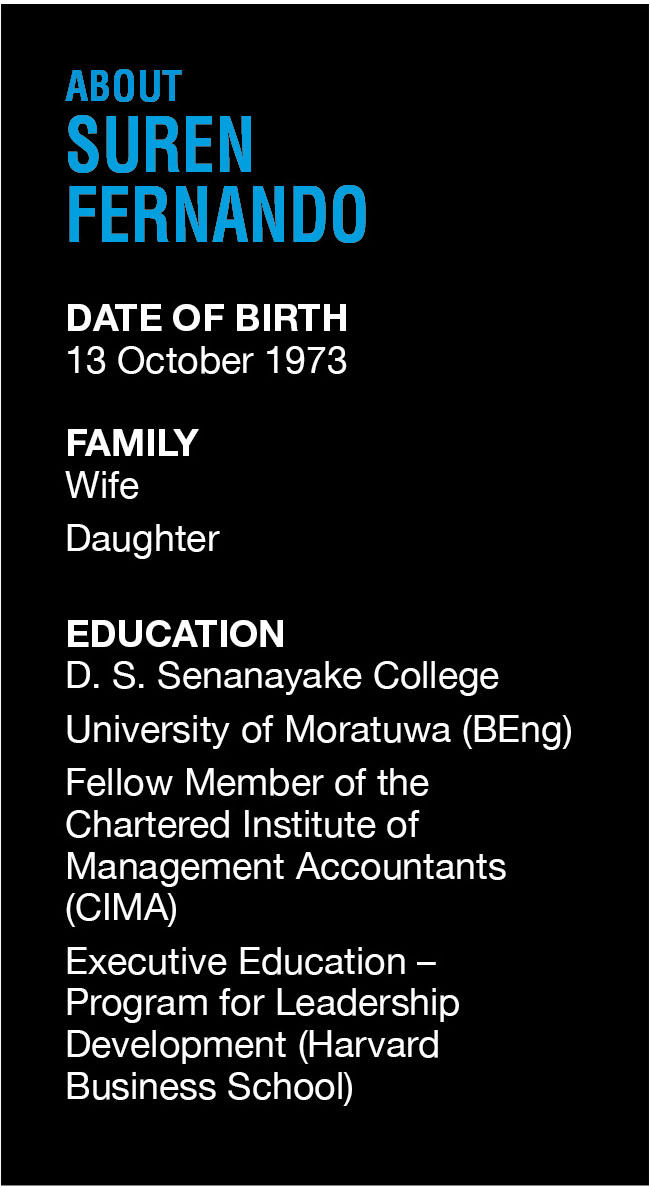 For most industries including apparel, China and East Asia remain at the heart of production and supply chains. But as the virus has spread across the world, this has rapidly switched from a supply problem to a demand challenge.
At this point, we cannot estimate the final economic impact. It will depend on how long it takes for different countries to contain the spread of the virus and find a cure or vaccine. But it is safe to say this has already disrupted if not devastated the global economy. Industries such as aviation and tourism are in dire straits, and retail and manufacturing are also at a standstill at this time.
What could this herald for the Sri Lankan export sector?
Sri Lanka's export sector is facing a double-edged sword with supply chain disruptions and market constraints.
COVID-19 has spread aggressively across the US and Europe, which are Sri Lanka's largest export markets. It does not seem as though these markets will bounce back quickly so our export sector is looking at a challenging second and third quarter in 2020 with possibly a drop in exports of more than 35 percent annually.
Beyond the next few months, it is going to take resilience and cooperation to get through this crisis. All sectors would witness consolidation of vendor bases, and suppliers working with brands on a more strategic and value adding level will survive.
Partnership is very important – we need all stakeholders to work together to reset the economy. If either the brand or vendor takes the pole position, or opts for a short-term tactical view, it can kill the ecosystem, which is very fragile at present. As with the pandemic, this economic crisis is a global challenge and can only be met with international cooperation.
In your view, how has the government responded to the crisis?
Sri Lanka has taken the best course of action to overcome the immediate threat. It is not an easy decision to shut down a country; and although there have been bumps along the way, this rapid response has offered us the best chance of stopping the virus in its tracks.
Most corporates and the general public are also taking this seriously. We can only hope that infection rates stay manageable, which will be increasingly difficult as lockdown restrictions are eased. It will be a tough balancing act.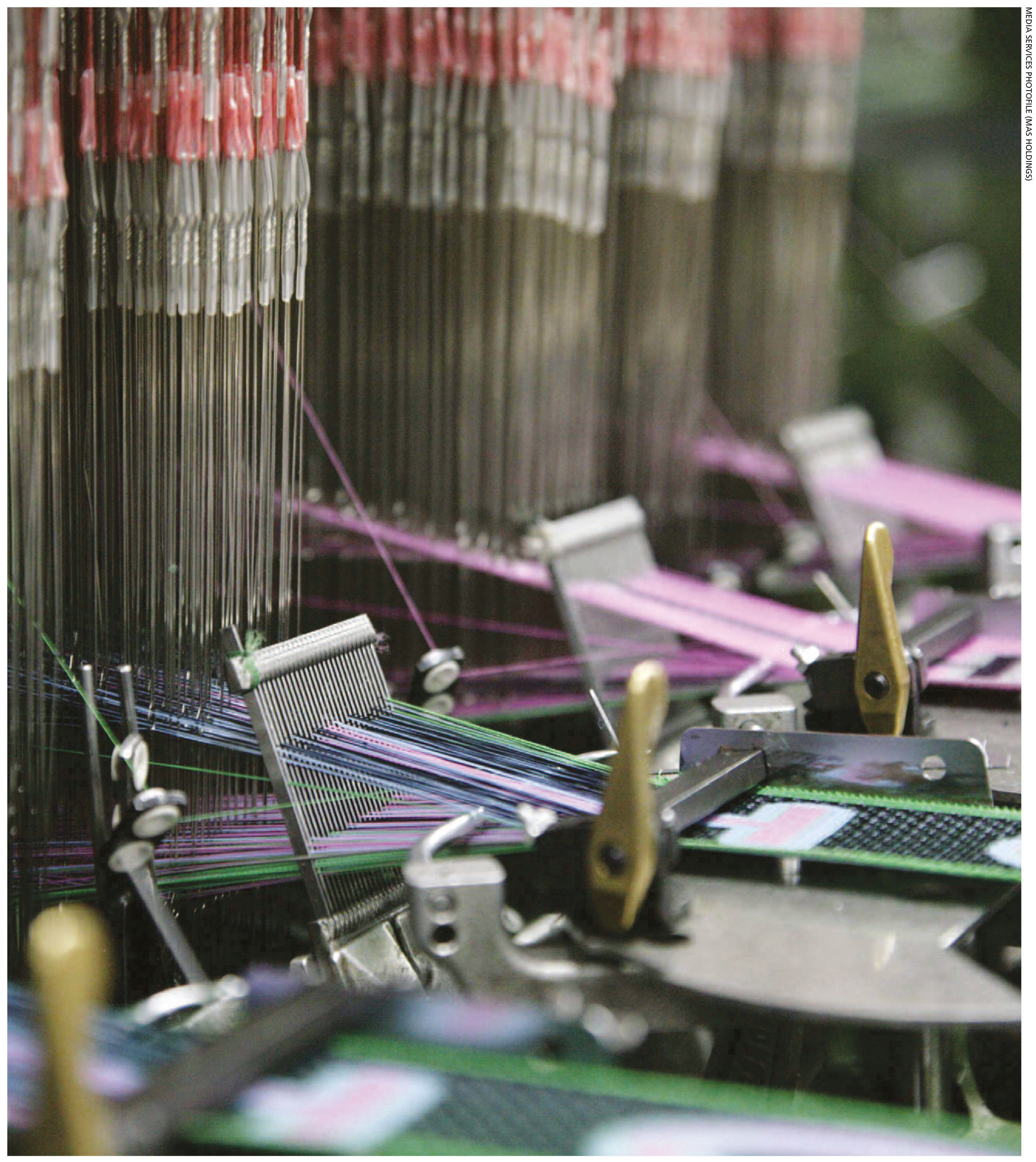 Financially, in the months to come, government support for different sectors will be critical. This is true around the world – if you were to consider the US and UK, their governments are passing historic stimulus packages and approving policies that would have usually taken years under the microscope in a matter of hours.
There is pressure to fast track fiscal and monetary policy responses to avert an otherwise guaranteed global financial crisis.
The apparel industry is working together to evaluate the impact of COVID-19 on businesses and we are taking this to the government with a set of proposals to tackle the vulnerabilities.

So how has the apparel industry been impacted up to now?
Locally, it has been a storm from all angles; supply challenges as well as the suspension of manufacturing. But our main threat comes from the customer side.
Approximately 40 percent of Sri Lanka's apparel exports head to the US, and Europe is our second largest market. Most stores are closed in these regions and consumers are preparing for a recession.
Our customers are taking drastic action – cancelling orders or pushing them back, calling numbers down, and demanding discounts and extended credit. I think I speak for everyone in the industry when I say these past few weeks of customer fallout have been unprecedented.
Nevertheless, Sri Lankan apparel is a resilient industry. It has faced civil wars, insurgencies, recessions and terrorist attacks. So while this is a major bump on the road, it is not going to take us off track. We will keep going.
What are the immediate steps taken by MAS in response to COVID-19?
Our priorities are simple – save people and cash. If a business can do this successfully, it should be in a decent position. We are going about this from three angles at present.
Firstly, our main priority has been to ensure the health and safety of teams, their families and communities. We're all human and ultimately, what matters most is our family's security.
MAS halted local production on 16 March, and suspended operations in India, Bangladesh, Jordan, Indonesia, Haiti and Honduras afterwards. Our leadership has appointed a cross functional emergency team to guide us through this crisis and drawn up a COVID-19 Policy Framework in accordance with national containment measures. We have sanitised every facility, and established rigorous health and safety criteria, to ensure that everyone has safer work environments to which they could return.
Second is our support to the nation. To aid medical professionals working at the frontlines of the crisis, we have partnered with the Ministry of Health to manufacture personal protective gear and medical apparel for local hospitals. I'm extremely grateful to these team members who have stepped up in this hour of need to carry out this production.
Finally, we need to protect the business. At present, this means conserving cash. Saving people also means safeguarding jobs. The apparel industry must try and avert an unemployment crisis, which would devastate the economy and society.
We are ready to make short-term sacrifices and share the pain to ensure our long-term survival. Moreover, we are going to leverage all tools – 30 years of partnerships, experience and innovation – to support the business in the coming months.
How does 'work from home' (WFH) apply to an organisation such as MAS?
While our factories were closed, the heart of our business was temporarily shut.
However, over 11,000 executive and management staff rapidly adapted to 'work from home,' putting in the hours remotely and many will continue to do so. We have kept communication channels open for employees to engage with seniors, and keep teams informed of national regulations, policies and business plans. Our shared services teams have been collaborating remotely to power the business and keep the core administrative operations functional.
With the easing of the curfew in certain areas, we are gradually bringing staff back to our factories and offices but not in the same way as before COVID-19. We are implementing stringent SOPs to enable physical distancing and increased sanitisation, and we'll still practise work from home in order to reduce the number of people coming into offices.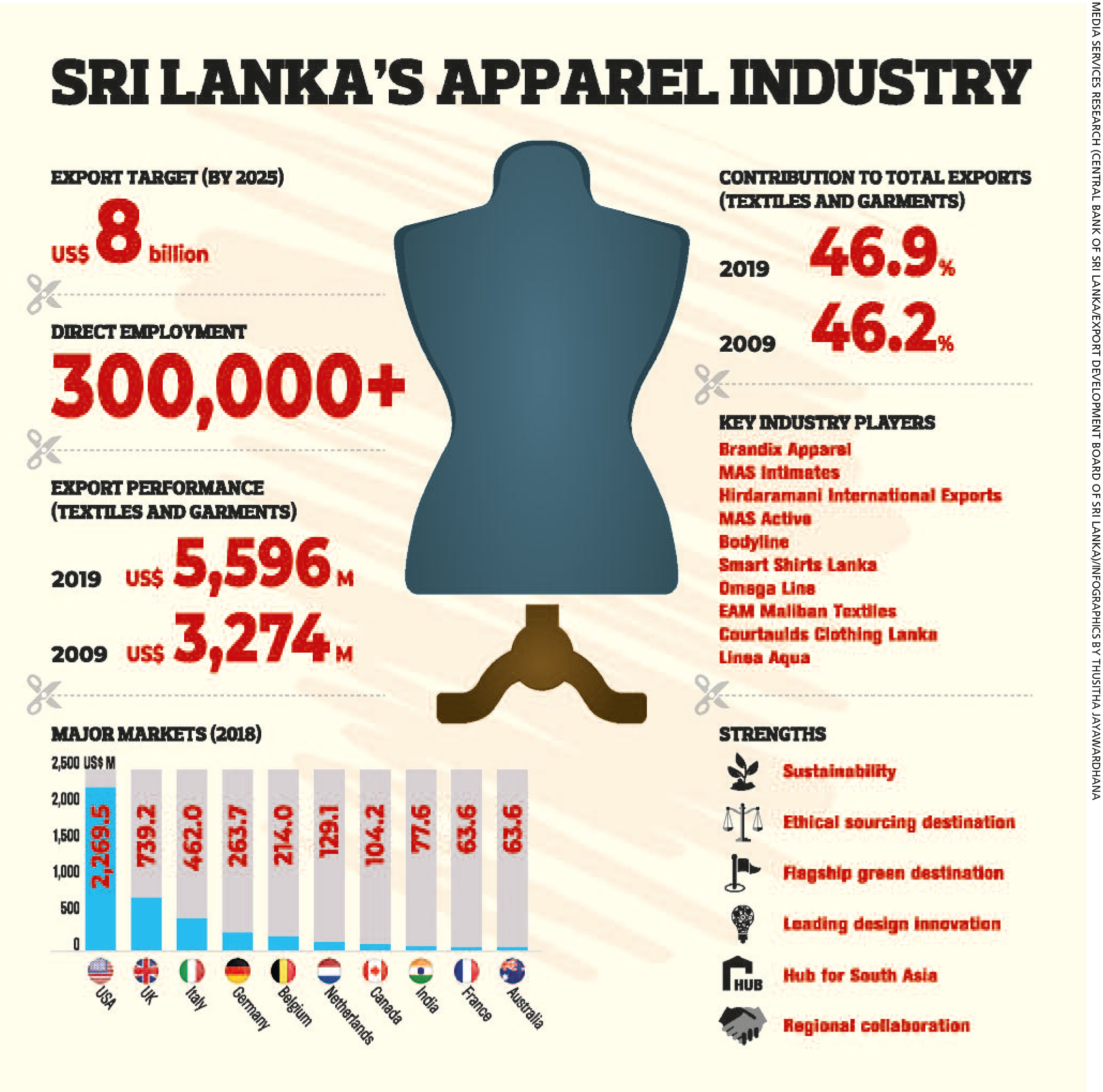 How do you expect the next nine to 12 months to unfold?
It is difficult to gauge because the situation is evolving. But we're looking at China to gauge what a recovery may seem like – and it is worth bearing in mind that the crisis is playing out differently in different parts of the world.
Consumer discretionary spending is down and likely to remain so for a while. Research indicates that fashion is at the bottom of the list in terms of spending – people are prioritising essentials such as groceries and personal care.

As an organisation, we have to transition from a 'build and broaden' mindset, to 'recover and rebuild' – but times of crisis are the best time to evolve and transform. There are interesting questions that need answers in relation to operating in a world where COVID-19 is part of the system for the next 12 to 18 months.
We are already looking at how to implement physical distancing in factories and offices. That is going to mean space for digitisation and innovative ways of work with which we have already been experimenting. In terms of products, there's much opportunity for new players in the medical apparel and personal protection spaces. Some exciting prospects!

What about the long-term impact? How will COVID-19 change the industry?
The apparel space will not look the same when the dust settles. Some brands and retailers will survive whereas other may not. What you do today will determine which side of the line you fall on.
Let's take e-commerce as an example…
Market research indicates that people are spending much more time online. This boost to digital commerce penetration will likely outlast the virus because more diverse customer segments are becoming accustomed to shopping online. This is an opportunity for supply chain partners who have experience in direct to consumer operations.
But the most monumental shift will be in mindset. Apparel has been running on a supply chain efficiency, speed and low-cost mindset. COVID-19 is going to make the industry reprioritise resilience and agility.
The glamour of the fashion world will also be up for discussion amid a decline in high cost events and seasonal fashion shows. This could fire up the global sustainability movement, which has been gradually gaining strength.
Beyond industry, society is also going to change – hopefully for the better. People would be more concerned about personal wellbeing, community health and their impact on the environment. We are no longer taking health for granted. And we're taking our personal respect and responsibility to humanity and the Earth more seriously.
The prevailing global lockdown is offering nature a chance to repair itself, which may be a blessing in disguise.
How do you feel about leading a family owned organisation out of this crisis?
I'm grateful for the opportunity, humbled by the responsibility and ready to take on the challenge. MAS is in a good place because over the past couple of years, we set out a new vision and targets for 2025, and did a lot of work to strengthen ourselves – financially, behaviourally and capability-wise. This is providing us the extra bit of resilience that we need today.
Although we're a large organisation, this role is less daunting because I have an excellent leadership team in every division and at the centre. We also have depth of talent with young leaders at all levels who are stepping up very well. I'm confident that they will do their part to see us through this.
One of the main strengths of being a family organisation and founders so closely involved with the business lies in the impact on values. Mahesh, Ajay and Sharad have given this organisation their values. So in times of crisis when we're faced with tough decisions, we have a common blueprint to follow in terms of what is right and wrong. This is an invaluable asset.
What other avenues should the Sri Lankan apparel industry consider in terms of future growth?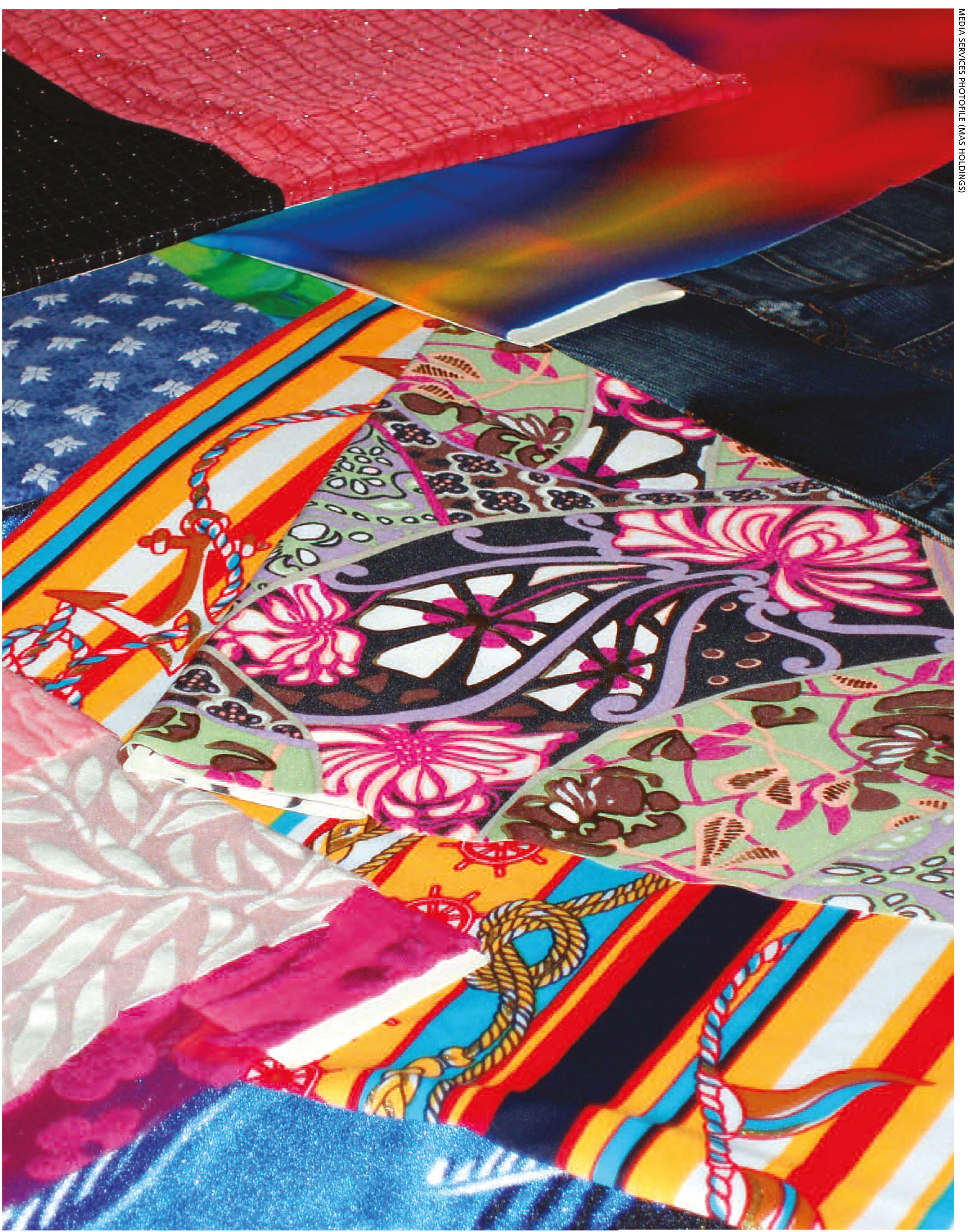 This is an opportune moment for us to make inroads through foreign direct investment (FDI), and engage and increase raw material production locally.
It is also important to diversify markets to grow whilst mitigating risks. Overdependence on Western markets has left Sri Lanka vulnerable so we need to see how we can penetrate fast-growing markets such as China, India and Brazil.
From MAS' perspective, we are predicting that the shift from brand conscious to functional fashion will be the next mega-trend in the future. Functional wear was already competing for market share in a pre-COVID-19 market and the prevailing situation will make this even more relevant.
Our organisation is already a player in this space with experience in athleisure, 'femtech' apparel, wearable technology and medical apparel. I am confident that our efforts over the past two years will enable us to propel the growth of the industry in a revolutionary new direction.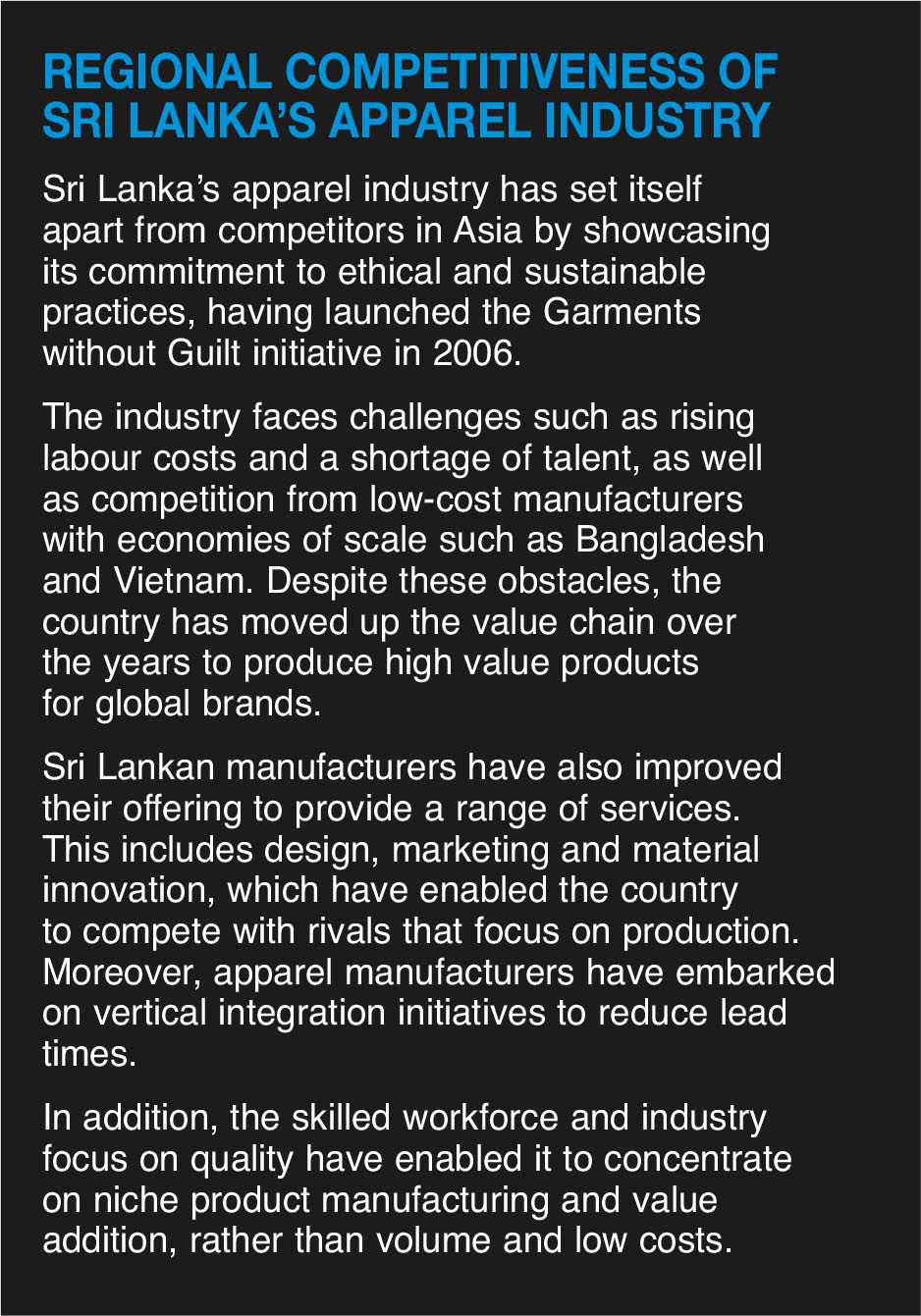 Sri Lanka is not a low-cost destination and our organisation does not want or need to fight for that title. We will continue to leverage on our ability to build great partnerships and capacity for constant innovation.
Our innovation team has built over 50 disruptive technologies across lighting, heating, odour, protection and water repellency, and we conduct extensive R&D into material science, nanotechnology and e-textiles. We don't only want to be a manufacturer; we want to reimagine the future of clothing.
In conclusion, what would be your message to industry watchers and our readers?
The way I see it, there are two options – the world can go 'back to normal' or it will move on to 'the next normal.' Which is more likely? And are we setting ourselves up to win in either situation?
A 'new normal' is more likely than us returning to exactly the way it was before. This is one of the major moments in our lives and our response to it will be a case of make or break.
I'm confident that MAS can see its way through this crisis; and I believe that the Sri Lankan apparel industry can too. Ultimately, what matters is how we react and this depends on the quality of talent. We need to keep investing in and broadening it. This will set us up for success – today and in whatever future we're faced with.