CONSUMER TRENDS
VIRUS TIPS GLOBAL HABITS
Drastic changes in consumer trends due to the coronavirus – Sanjeewaka Kulathunga
Though many countries have reopened their markets, global consumers aren't that optimistic and their expenditure is well below pre-pandemic levels. As people adjust to living with the reality of COVID-19, consumer behaviour is also adapting to the emergence of 'new normal' conditions.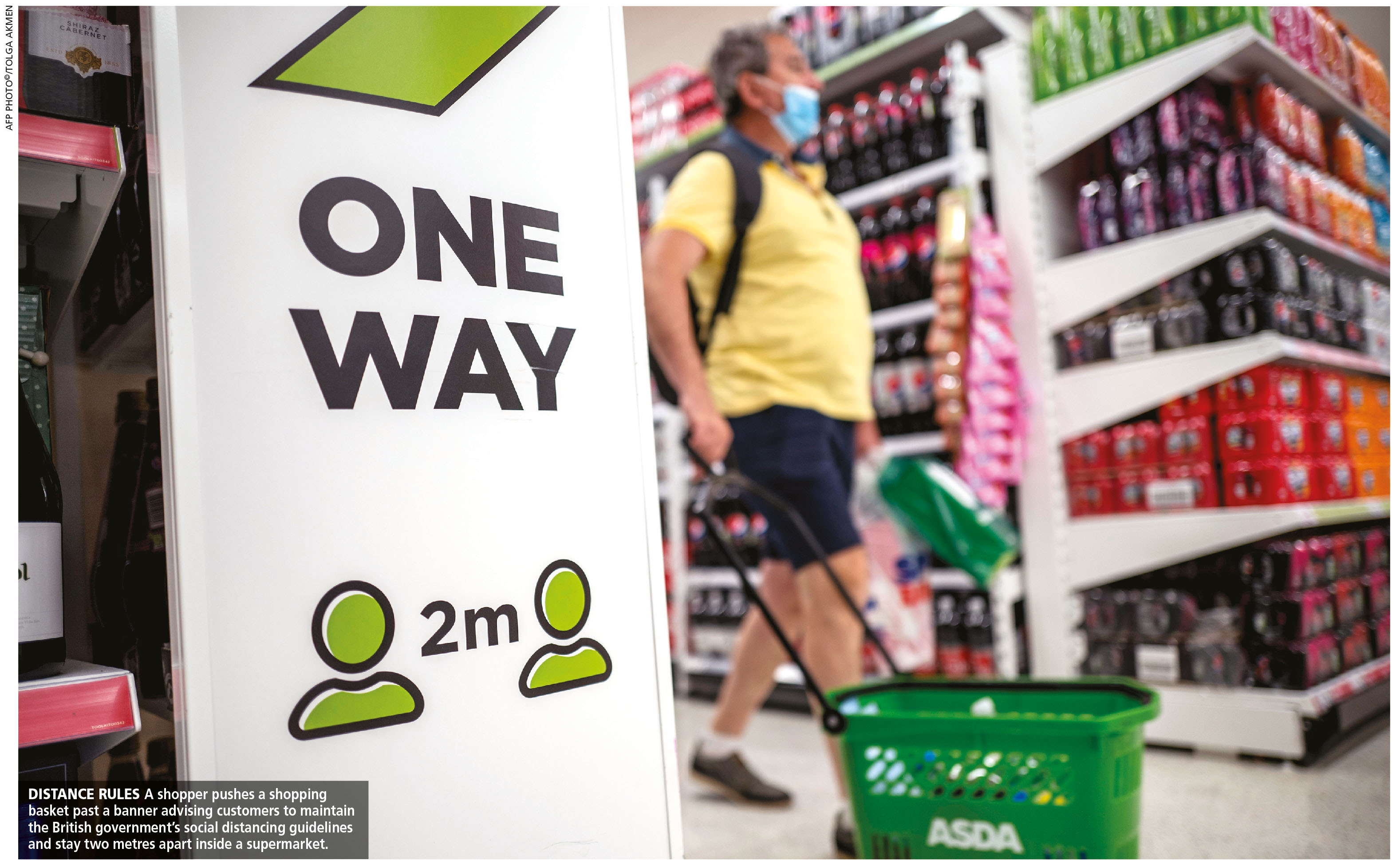 There's been a dramatic shift in market behaviour due to the events that have unfolded this year as new and different things have been experienced.
A substantial drop in sources of income due to job losses and lower wages has resulted in global consumers being more likely to shift their purchasing intent towards essential goods and services since they aren't optimistic about their countries' economic outlook.
Most consumers are speculating that COVID-19 will erode their finances for at least six months next year. They're being more mindful and thriftier about their expenditure, and trading down to less expensive products. Due to this financial uncertainty, they continue spending mostly on essentials such as groceries and household necessities while cutting down on the consumption of nonessentials.
Many consumers around the world are continuing to shop online as a precautionary measure even though bricks and mortar stores have reopened. The use of electronic commerce among global consumers has been manifold due to the lockdowns imposed by numerous governments around the world.
In addition to digital commercial activities, home delivery and drive-through services have begun expanding across the globe. Since the pandemic continues to spread in many regions, consumers are more likely to opt for domestic solutions to replace their regular activities in the long term.
As a precaution against COVID-19, corporates have started to automate their operations by implementing contactless ordering and delivery services. Due to the limited movement of people across cities during the lockdowns, most consumers have been willing to pay high delivery fees to protect their households. Accordingly, people have managed to contain their heightened anxiety and cope with being homebound.
While staying at home, many have demanded quick, concise and real-time content to stay informed during this time of uncertainty. People often watch online entertainment such as movie websites and YouTube to mitigate their anxieties as they've been confined to their homes.
Netflix is one of the most popular online movie and documentary portals being viewed around the world.
It has reported that its revenue increased to US$ 5.8 billion, which is 27 percent higher than in the first three months of 2020 and compared to the same period last year. Approximately 16 million people created Netflix accounts in the first three months of this year and doubled the company's profits.
To maintain frictionless mobility, most consumers have limited their nonessential shopping and travel, and resorted to extreme precautions when commuting is necessary. Wearing face masks during commutes and sanitising hands have become the norm in many parts of the world.
The value of the global market for disposable face masks had already exceeded the 74.9 billion dollars in the first quarter of 2020 and is expected to grow by a compound annual growth rate of 53 percent in the upcoming years until 2027. Due to the unprecedented spread of COVID-19 worldwide, there is an extremely high demand for disposable face masks.
Furthermore, the growing demand for healthcare products and hand sanitizers has also shot up globally in response to the pandemic.
In a report published by Fior Markets, the global market for hand sanitizers – which is valued at US$ 1.2 billion – is expected to grow to over 2.1 billion dollars by 2027. The coronavirus outbreak has beefed up the sales of hand sanitizers around the world, causing a massive shortage across national borders.
During the lockdown, consumers shifted their daily activities of working, teaching, shopping, exercising and socialising into virtual homebound scenarios, and made their homes their new hub. As responsible citizens, most people have shared personal data for the benefit of public health and used digital services while in isolation.
Besides that, customers have reverted to consuming single use items to avoid spreading and contracting the deadly virus.
And in the interest of corporate social responsibility, most businesses around the globe – from multinationals to local entrepreneurs – have allocated essential resources to assist high-risk individuals. They're also prioritising health and safety measures for consumers as an inclusive approach for all under prevailing conditions.