BANKING SECTOR
AUGMENTED REALITY IN VOGUE
Taamara de Silva sheds light on the potential of augmented reality in banking
What is for the most part an abstract and exotic technology that can only be seen in Hollywood movies could well be a game changer in today's complex business landscape. Augmented reality (AR) is rapidly altering our perception of the digital world to provide a rich and vivid user experience.
And it is blurring the lines of what is real and not.
The timing cannot be better as we experience the crushing impact of the COVID-19 pandemic, which has mercilessly brought the world economy to a screeching halt. While opening our eyes to the harsh vulnerabilities of how businesses have operated, this is an opportune moment to explore the options available to remain relevant and stake a claim in these trying times.
To the layperson, AR represents a technology that expands our physical world and adds layers of digital information, enabling us to sense, feel and participate or even execute tasks as in the real world.
Unlike VR, augmented reality does not create a completely artificial environment to replace reality with a virtual equivalent. In fact, AR appears in direct view of an existing environment, and adds sounds, videos and graphics to it.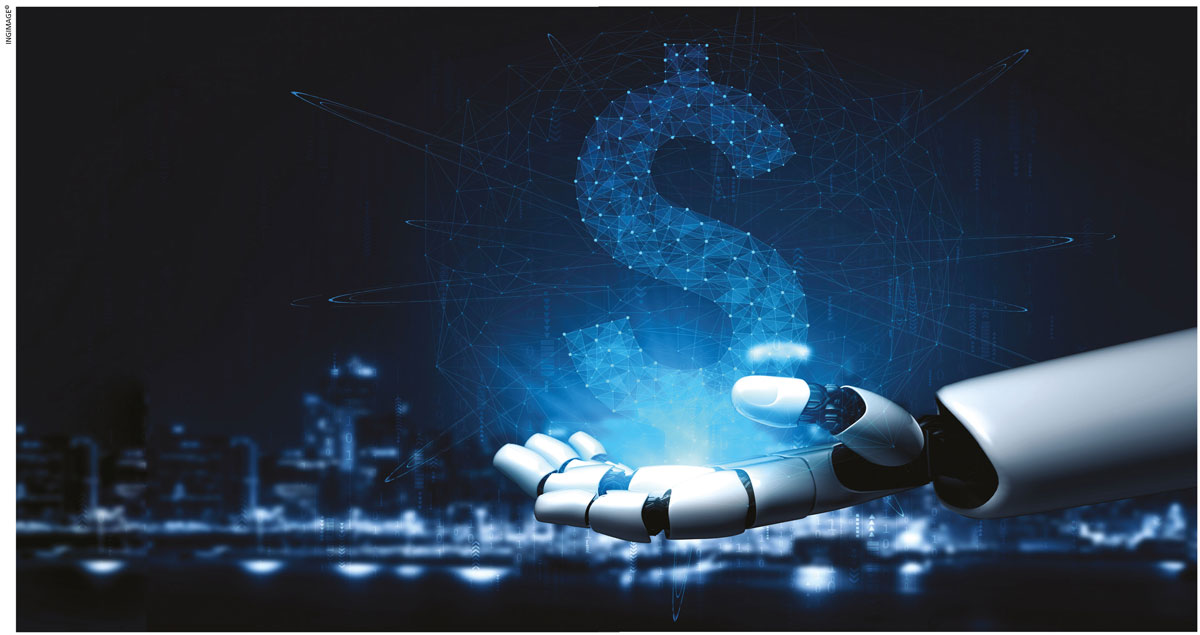 So the question that has to be answered is will AR permanently alter the intricate fabric of the customer experience as we know it?
Millennials are regarded as being strong proponents of self-service – a tendency that could accelerate the adoption of AR related banking solutions even further. This generation has high expectations of virtual delivery, omni-channel access and personalised services.
And since the needs of millennials differ significantly from their predecessors, therein lies the opportunity for banks to provide augmented customer experiences.
Banks are also constantly leveraging on advances in technology. Yet, technology itself is changing exponentially, posing multiple challenges to banks that are questioning their speed of adoption and the useful life cycles of technologies before they become obsolete.
Globally, banks have been up to the task. Axis Bank – the third largest private sector bank in India – uses AR based navigation to direct customers to the nearest branches, ATMs and even retail outlets, where they can redeem loyalty points and enjoy discounts. This has encouraged customers to use payment wallets while the bank continues to engage them with other banking services.
Similarly, the augmented reality real estate app launched by the Commonwealth Bank of Australia enables users to scan properties in real time, and access information such as detailed suburb profiles revealing demographics, median prices, buying and selling conditions, property hotspots and capital growth trends.
This enables buyers to gain deeper insights and make informed decisions.
With the proliferation of smartphones, we can safely assume that AR has found its new home in the palms of millions of users across the globe.
VR and AR technologies accessed through mobile phone apps can redefine customer relationships with banks. This will substantially reduce resource costs for banks while improving overall efficiencies, enabling customers to have person-to-person virtual meetings with bank officers from the comfort of their homes or anywhere in the world.
In 2018, the Bank of America presented Erica – an intelligent virtual assistant that leverages predictive analytics and cognitive messaging to provide 24/7 assistance to its 45 million customers, and is a case in point illustrating how augmented reality solutions can potentially eliminate the need for bricks and mortar branches.
Commercial adoption of AR is prominent in the healthcare, fashion and retail spheres. For example, the IKEA Place app enables users to scan rooms and design the spaces by placing IKEA objects. Of a similar nature is the Dulux Visualiser app, which allows users to experiment with shades of paint before purchase.
It can be argued that adoption on a mass scale across multiple industries will undoubtedly increase consumer demand for fully fledged AR experiences irrespective of the industry.
In support of this argument, more than US$ 4 billion was raised through venture capital funding last year while global AR and VR startup valuations stand at US$ 45 billion on paper, according to the Digi-Capital analytics platform.
The continuous forage into the dominion of augmented reality by large corporates and MNCs becomes a strong justification for any institution looking to drive business through sustainable customer service models.
The COVID-19 pandemic has instigated sweeping changes to how business is conducted as companies veer towards the adoption of more virtual experiences.
For banks, this calls for a meticulously planned AR strategy although the peak of augmented reality is set in the years to come. And for consumers, it is only a matter of time before they stop distinguishing between where digital reality ends and physical reality begins.