COASTAL HAVEN
So Sri Lanka
Virginal

southern beach
Ruwandi Perera journeys to the  low-key coastal town of Dickwella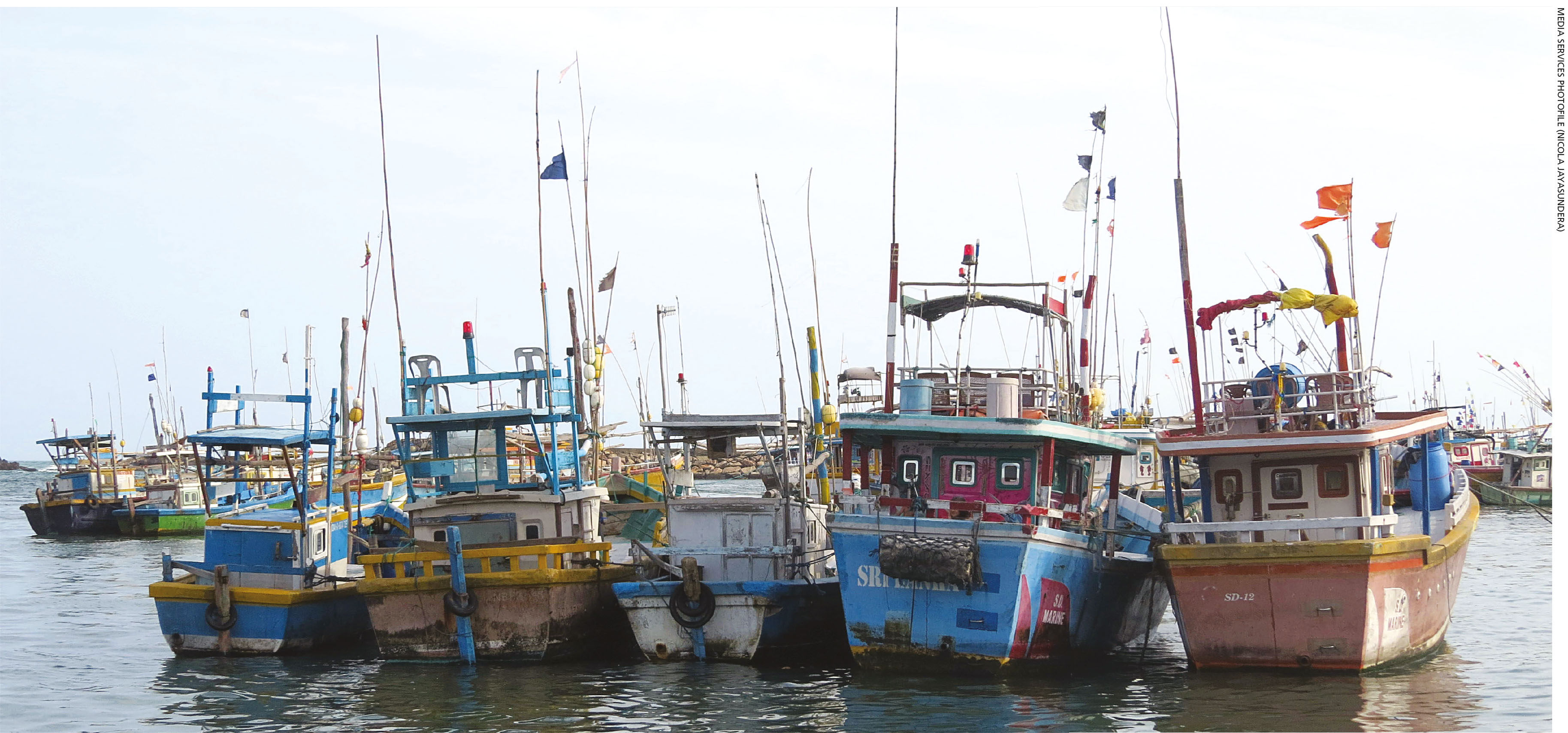 If you prefer to laze on a golden beach with your ear to a fragile shell, Dickwella is the place for you. This little coastal town and its beaches around every corner tend to make one rather poetic.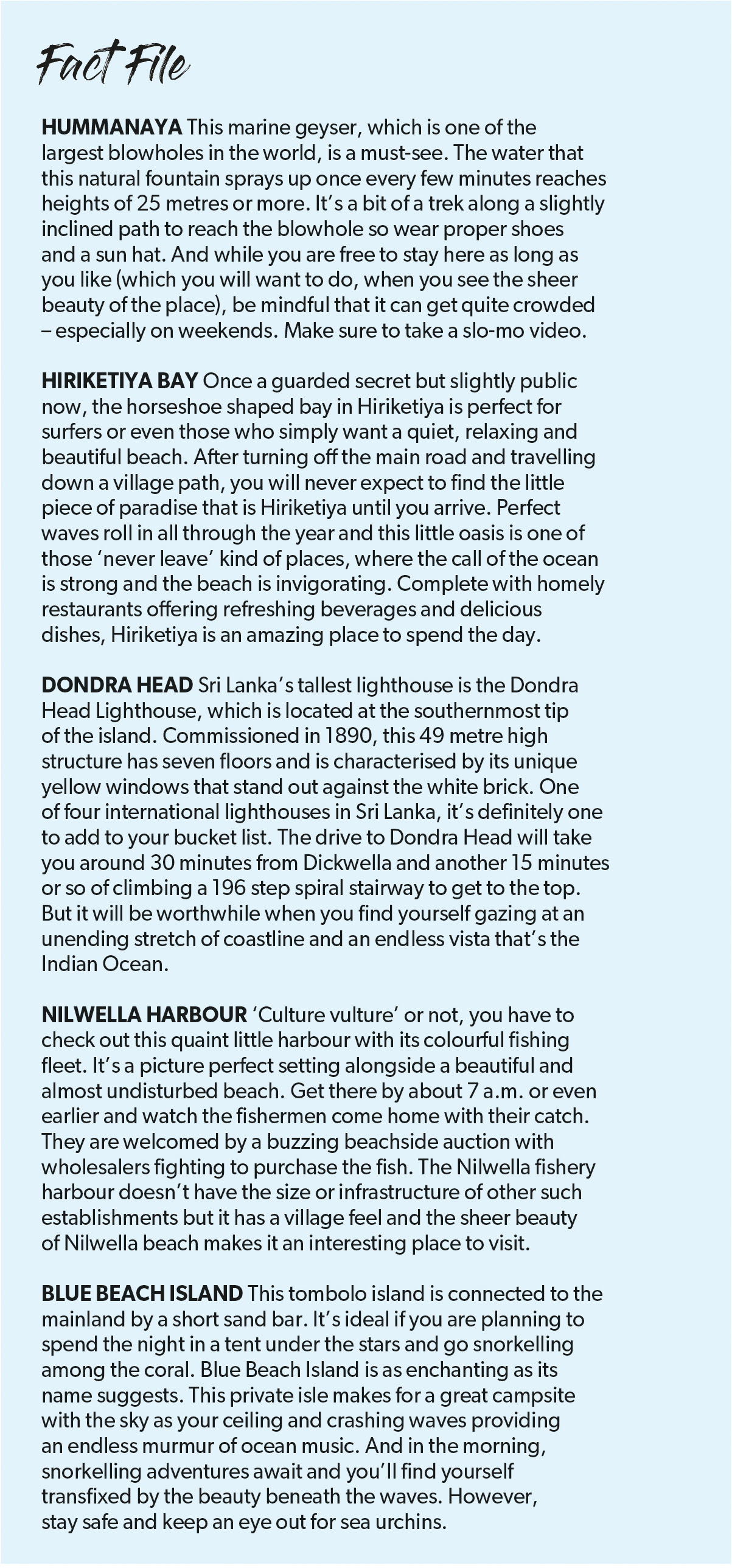 Long sandy stretches, hidden coves, coconut palm fringed headlands, breathtaking views and rolling waves are what make Dickwella the ultimate beach haven of solitude.
Located 22 kilometres east of Matara, Dickwella is not a busy place like Galle; but certainly, it's not the sleepy village that it once was. There is a range of inns, motels and hotels, in addition to bungalows and home stay options.
Though you won't experience the buzzing vibe of nightlife like you'd find in Mirissa or Hikkaduwa, there's so much more out here in terms of isolated golden beaches, surreal views, beautiful rockpools and secret hideouts waiting to be discovered. Plus of course, you'll enjoy that comforting sense of being at one with nature.
And if you truly want to experience what Dickwella has to offer, stay a little longer since many attractions aren't ideal for experiencing in a rush. This is where the waves set the pace, and you will find yourself blissfully lost… in time and space.
Long sandy stretches, hidden coves, coconut palm fringed headlands, breathtaking views and rolling waves are what make Dickwella the ultimate beach haven of solitude